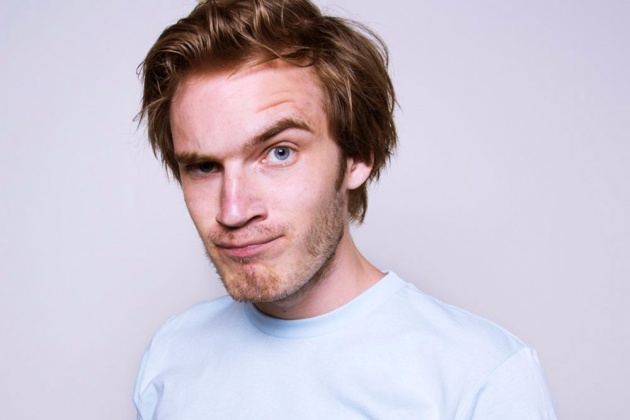 Image Source: via baltana.com
Felix Arvid Ulf Kjellberg or also known as Pewdiepie was born on October 24, 1989 in Gothenberg, Sweden. Felix as a child has the personality of an introvert that leads him to play Video games more than being with his friends.
According to WatchMojo.com, Pewdiepie name has an origin, Pew means the sound of a laser gun, Die means when you hit by a laser gun you'll be dead and Pie is just a thing he thought after he lost the password of his PewDie YouTube Account, and he find it funny.
Pewdiepie's Famous Brofist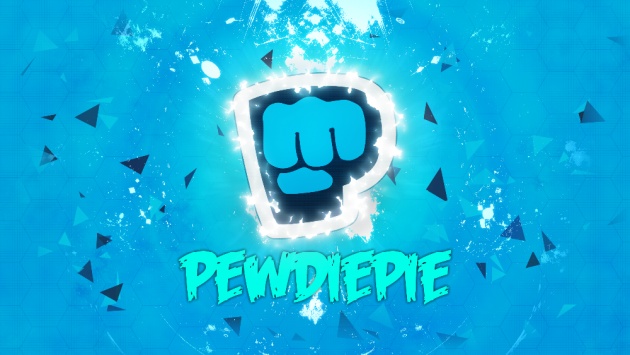 Image Source: via wallpapersdsc.net
He is 'The most successful YouTuber' in the history of YouTube, and the most viewed channels which gained 16 billion of viewers for the past 7 years. In this current day, Pewdiepie manage to have a massive number of subscribers, with the total of 57,781,989 subscribers.
In 2016, Pewdiepie receives the "Ruby Play Button" for having 50 million subscribers, it was custom made for Pewdiepie's YouTube Channel, also Guiness Book of Record gave a certificate to PewDiePie for having the most subscribe YouTube Channel.
Pewdiepie's Youtube Channel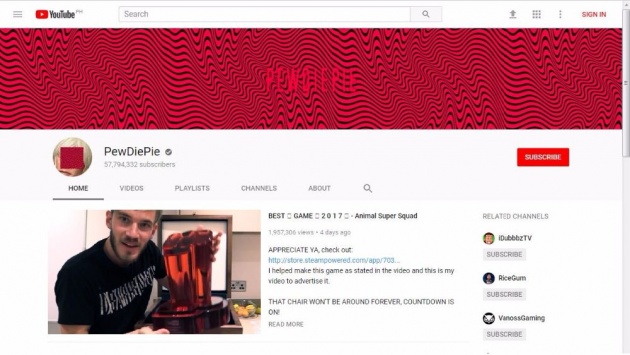 Image Source: Pewdiepie
♔4 THINGS ABOUT PEWDIEPIE ♔
♚ PEWDIEPIE IS A REAL GAMER AND ENTERTAINER ♚
Pewdiepie become famous because of his Gamer's ability in his Videos. He will make you feel that everything is according to plan and there's nothing to worry about. Some people intend to search for Pewdiepie's Videos to find the references in dealing with the game itself. It's useful for some gamers out there.
Image Source: via tubefilter.com
Pewdiepie is not just a Gamer, He is also a Comedian. I would admit that Pewdie is a Complete package for entertainment, no wonder he became famous and the most successful one on YouTube. His Videos are more interesting not just because of his gamer's ability but also his capability to make his viewers laugh.
One of my most favourite videos of Pewdiepie is his Gameplay Outlast 1, I can sense the frightening factor of the Game at the same time the humour he puts on it. When I watched the Videos, I can't stop screaming and laughing at the same time. In the game, you need to find enough battery to supply the camera, and the camera serves as a night vision, so whenever he found batteries, He'll sing "Batteries! When the morning's gone and you can go on batteries ~" Well, Just try to watch this video.
Video Source: via Felixlovesbarrel YouTube Channel
Pewdiepie also make videos that intended for laughs. Well, I can say that all of his videos have a great humour in it. Whenever he talks and discuss something, it will always be hilarious and fun.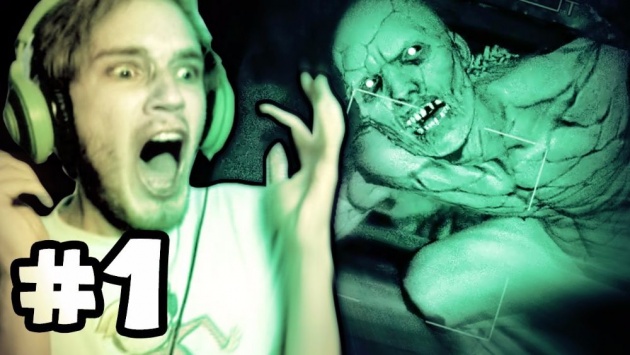 Image Source: Pewdiepie
♚ PEWDIEPIE IS VERY CHARITABLE ♚
The most successful YouTuber also has the heart to people. Pewdiepie is not just a YouTuber who earns a 6-7 million dollars a year, He is a YouTuber who donates for other people.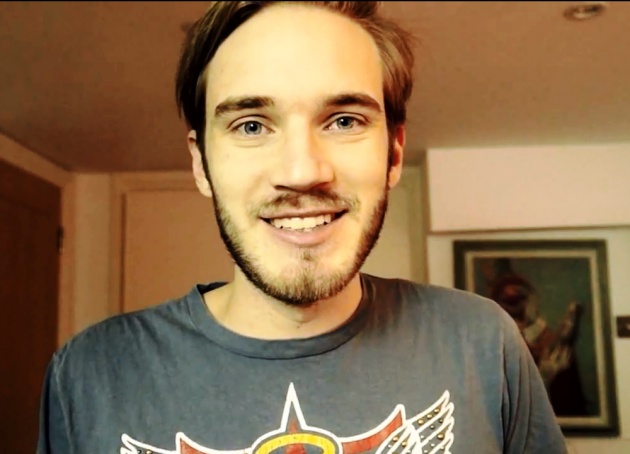 Image Source via playbuzz.com
"PewDiePie did not make an "I made $7.4 million this year!" video after all his cash was counted. Rather, he made a "$1 million for charity!" video celebrating that he and his fans had raised over a million dollars over the past year for a host of charities, including the World Wildlife Fund , St. Jude, Save the Children, and Charity: Water, who personally thanked the PewDiePie army for directly providing water to 10,000 Rwandans"

- Source via forbes.com
$1 million for charity
Videos Source: Pewdiepie
I think Pewdiepie's ambition to help is one of the factors that made him famous. He has a good sense of humour, a great gaming skills and an ambition to donate.
♚ PEWDIEPIE HAVE PUBLISHED HIS OWN BOOK ♚
When I heard about Pewdiepie's have published his own book, I immediately search it..
"PewDiePie's This Book Loves You is a parody of self-help books, released on 20 October 2015 by Penguin Group. The book includes various aphorisms and wisdom/jokes, paired with visuals"

– Source via en.wikipedia.org
Pewdiepie with his own book "This Book Loves You"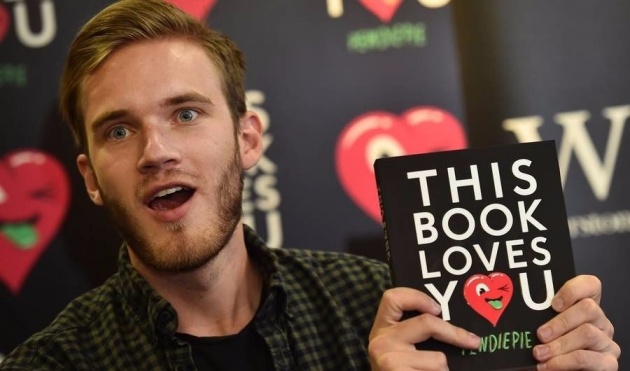 Image Source: via jogos.uol.com.br
On twitter, Pewdiepies jokes about inspirational quotes and his followers find it fun. So he decided to continue by parodying a 250 illustrated quotes and made his own first book. His book has a lot of language in it, English, Swedish, German and French.
♚ PEWDIEPIE LOVES MARZIA ♚
Felix has already met The Love of his Life. Her name is Marzia Bisogni. In May 2011, Marzia saw one of the videos of Felix by the influence of her friend Dazia and she emailed him, and that when they had the opportunity to know each other. Felix and Marzia started dating by October 2011. To see his Girlfriend, Felix saves cash to buy tickets to Italy, he was in Sweden that time. When they met in person, things get more special.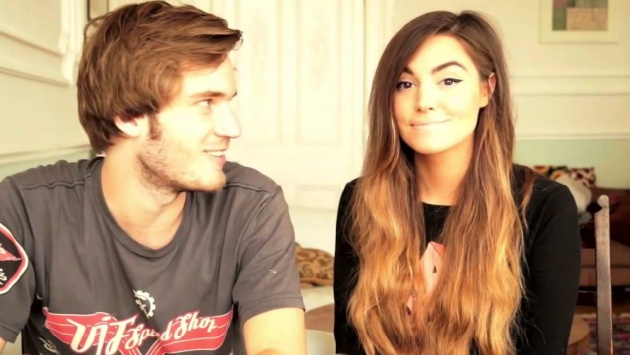 Image Source: via Pewdiepie
This Day forward, Marzia and Felix is currently living together in Brighton, United Kingdom with their 2 adorable pugs, Maeya and Edgar.
The Marzia YouTube channel is one of the most popular in the beauty and makeup genre; the rise of her channel and success can be attributed to her relationship with YouTube's most subscribed channel PewDiePie. In May 2014, The Wall Street Journal reported that it attracts over 16 million viewers each month.Additionally, Bisognin's channel is the most subscribed Italian YouTube channel

–via wikipedia.org
Pewdiepie Fan Arts ♔ ♔ ♔
Last April 8, 2016 - Pewdiepie announced a Fan Art Contest, which has gathered a lot of Netizens attention. Here's some of the best Fan Art.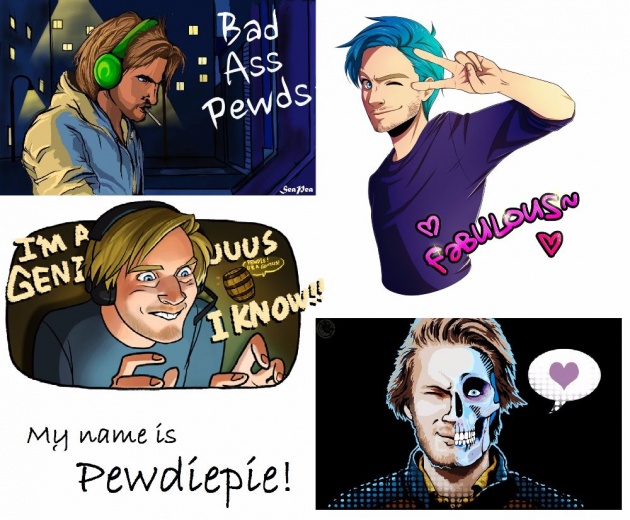 Image Source: Upper Left- Cp's Sketchbook, Fabulous - Kiwa 007.devianart , I'm a Genius - Hallpen.devianart and Lower Right DarkshadowMare-13.devianart
One of the best things about Pewdiepie's Fans is their dedicated effort to do some Fan arts for Pewds. Even his famous 'Bro Fist' has already been to so many Fan arts he is related to.
Brofist!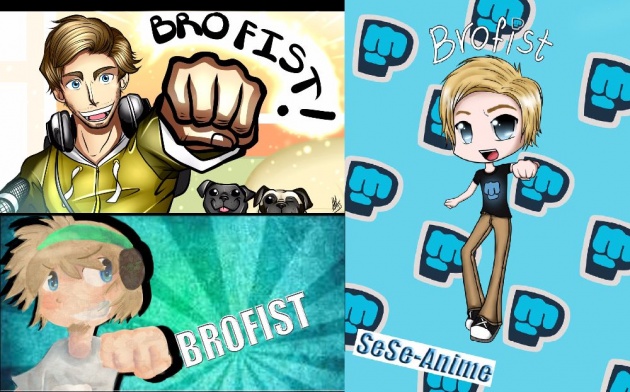 Image Source: Upper Left - smudgeandfrank.deviantart, Lower Left - sonikku-star.deviantart.com and Right - sese-anime.deviantart.com
♔ STAY AWESOME BROS! ♔
♥ NellShaOza ♥
November 2017