On our way to Oslob yesterday, I insisted to stop by this spring which my friends had been telling me to visit. My husband and I has been passing by this place before and we had never been there together although my husband had been there with colleagues before already.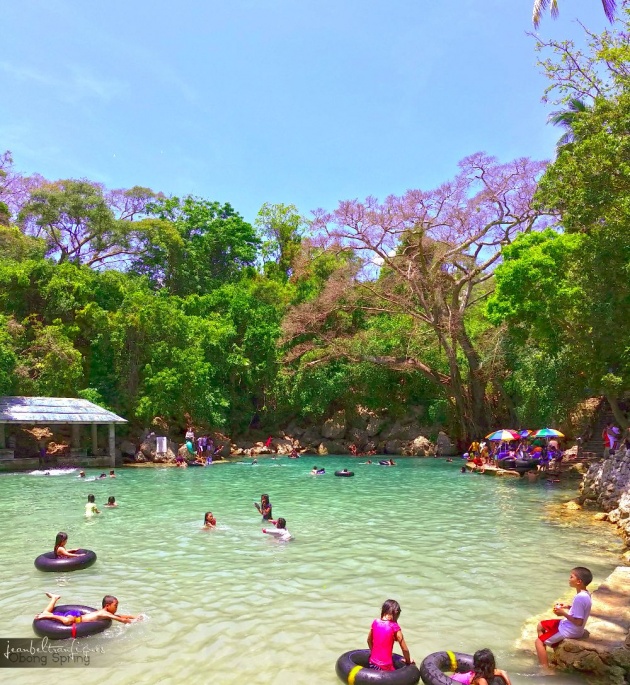 I was kinda excited though about it and considered it as m first summer destination. But I guess I had expected too much, I had to learn again that I should never expect or assume for something.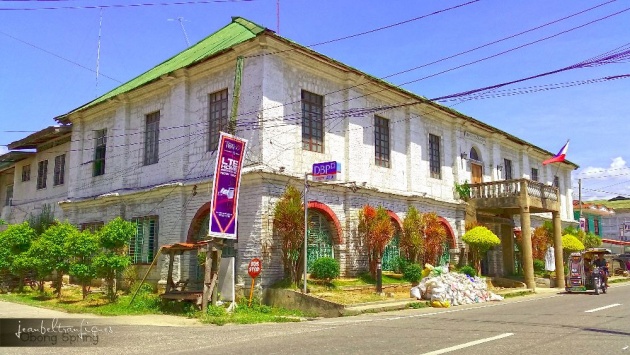 Dalaguete - two and half hours drive from Cebu city and since my husband and I were on our motorcycle, he agreed that we just stop by the area. We were welcomed by a loud karaoke and the sound of the children who seemed to be enjoying the said place. Since we won't take that long, my husband said he will just stay upstairs, I agreed since this won't take much time though. He was pretty sure that I won't be tempted to have a swim.

I learned that Obong Spring's water is a combination of the spring water and the sea water which had meet together. The area on the left side is a bit salty while on the farther right area, the water isn't. It's kind of cool though and I guess I could have check it out if the place was more presentable just like how they look on photos online. However, I had my reasons as to why I didn't take a swim in the area.

Here are some of the photos I have taken while I was observing the place. I saw a lot of people grilling in the side of the spring though, I thought it would not be a good idea to do so.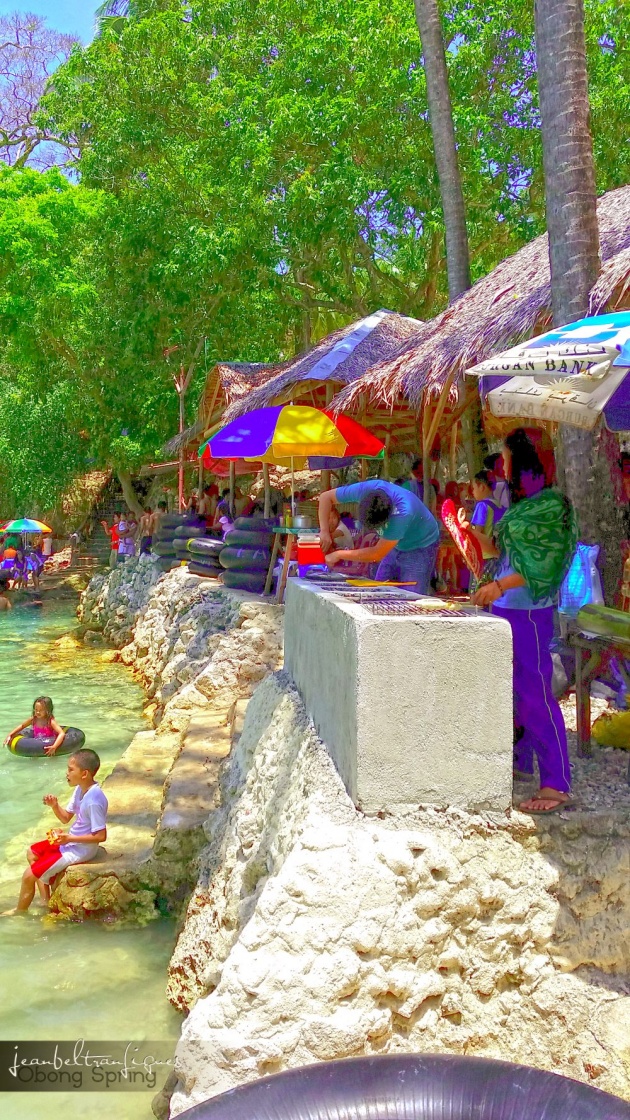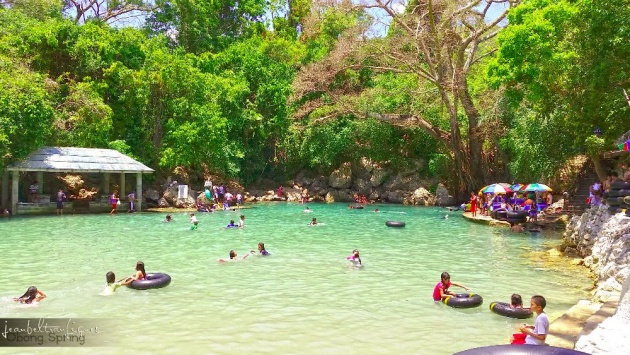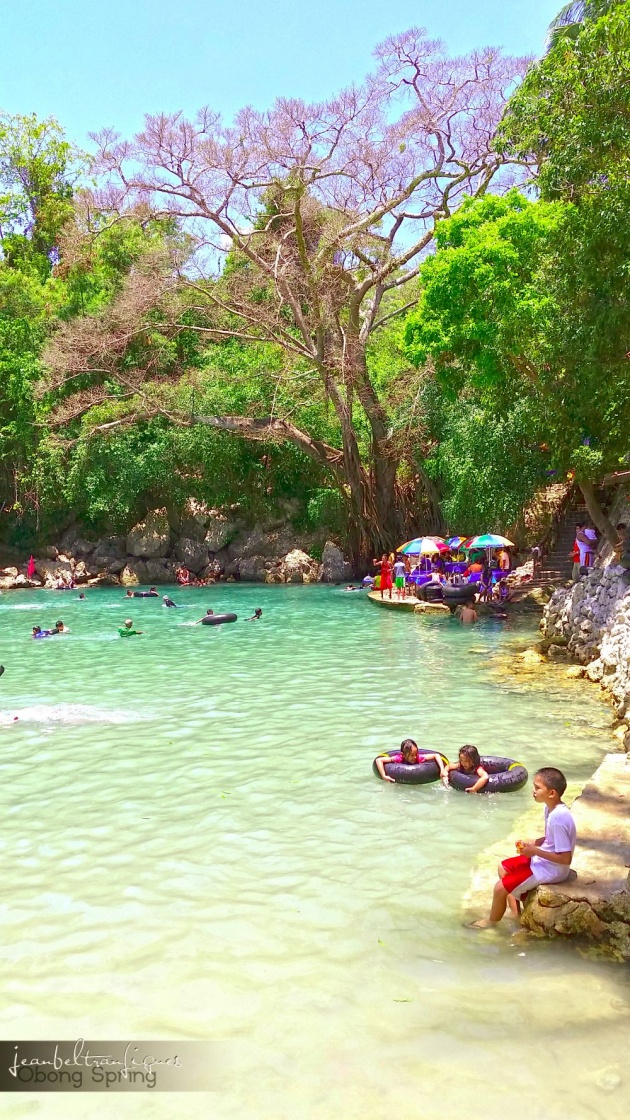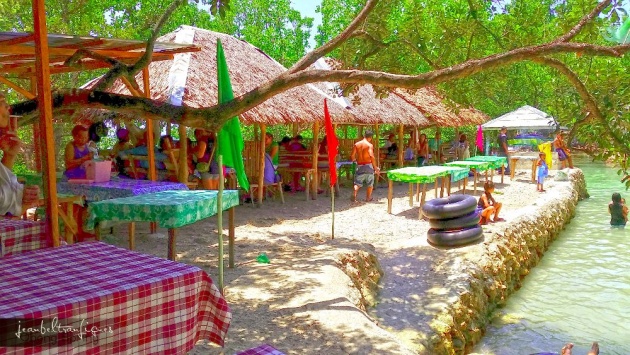 There's a mermaid sculpture in the other side of the spring, I guess the local government unit had tried to beautify the place like adding statues but then they only had finished one and their good intentions might have not been realized because it doesn't really look that good.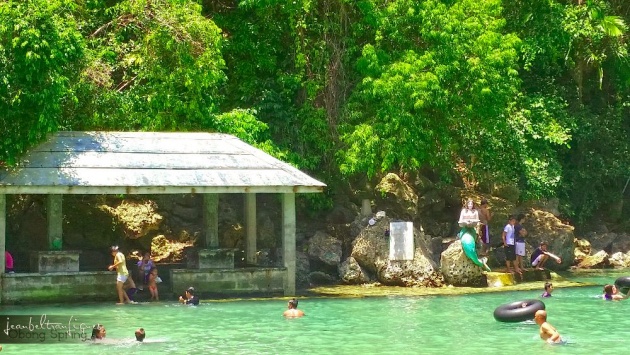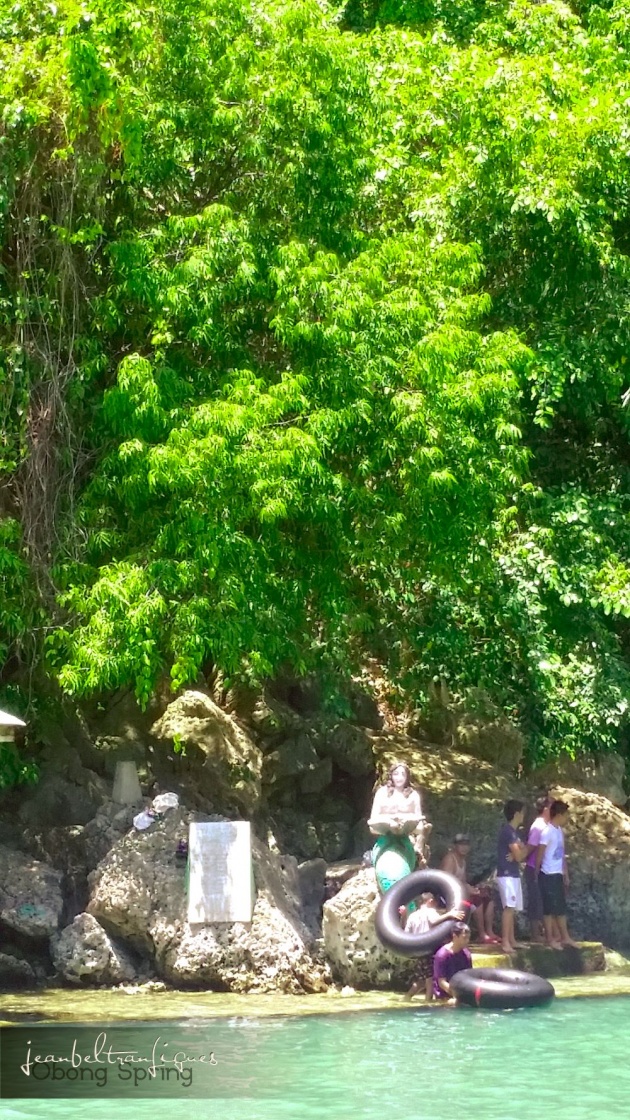 One thing that caught my attention was this huge tree along the spring. It looks a bit haunted for me but obviously, I got caught by the spell of its beauty.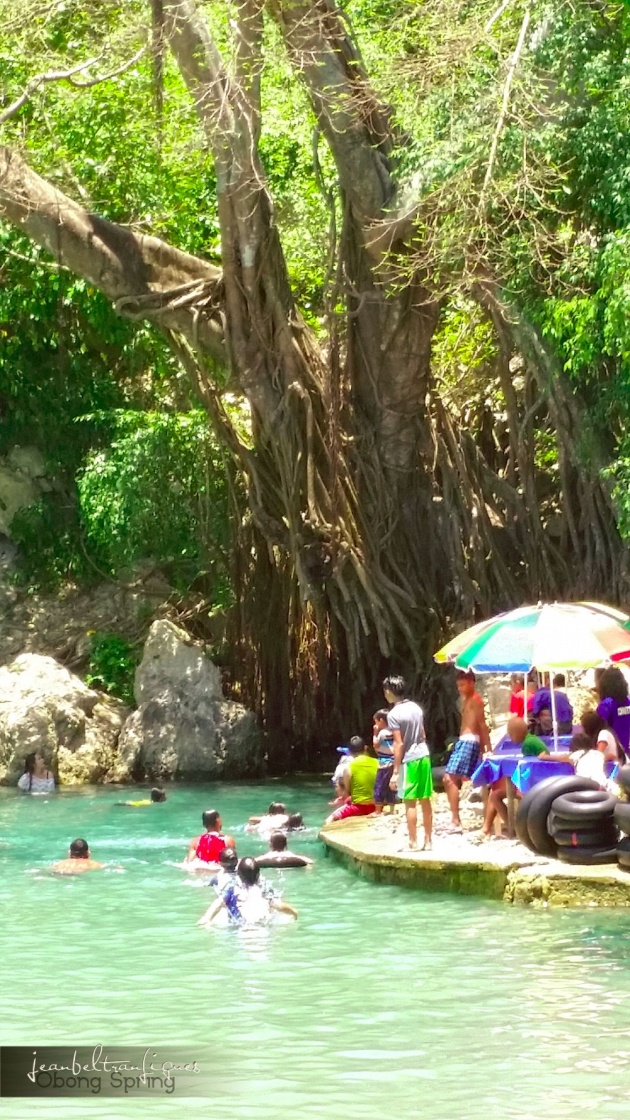 There are floats which can be rented for ten pesos.

I guess I had only spent more or less five minutes in the area, I couldn't go any farther than the spot I was standing as there were tables and chairs placed in the cottages which means they are all reserved and the ones who had reserved it might think I am going over their things. So that was really quick and my husband was smiling or shall I say grinning while I was on my way back. He told me that when they went here with his colleagues, they went to the beach instead. Well, the beach is just few steps away so I guess it is better to stay there.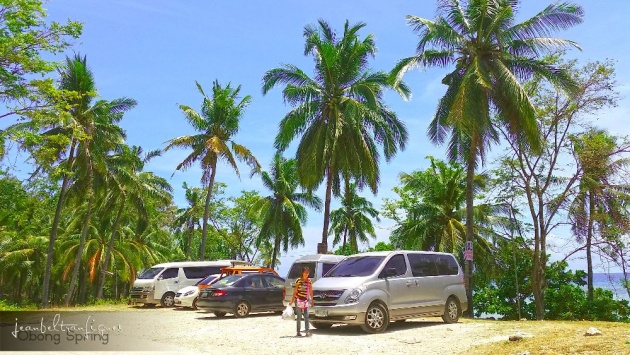 I would not like to really recommend this place but if you are just around here, you may enjoy the beach instead. You'll get to pay ten pesos only for the entrance fee, cottage fees range from 100-200 pesos. You can bring your own food or buy from the vendors along the area.