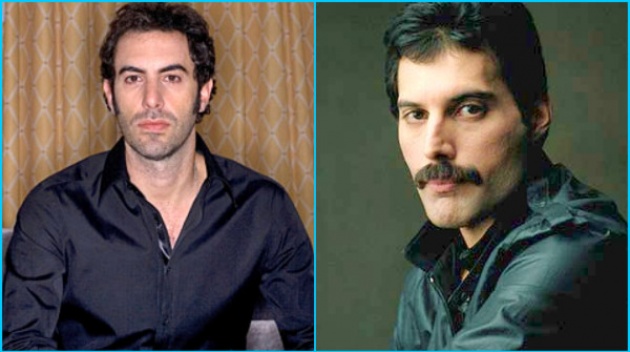 In 2010, I was so happy to announce that Sacha Baron Cohen was adding Freddie Mercury in his cast of characters he play including Borat and Bruno. But now, Deadline is reporting that the actor has left the production of the movie because he "is just not seeing eye to eye with the remaining members of Queen." And the big problem? The Queen members have script and director approval. And if we're going to listen to Cohen's complaints, they are very picky!
Deadline is saying that the band wanted to make a PG movie about Queen while Cohen wanted to make a dark R-rated tell-all about the band and its beloved gay singer. Okay, I'm with Cohen on this. If you're going to make a movie about Freddie Mercury, the gay days of disco, and then the tragic years of AIDS, wouldn't the film be a well told R-rated movie?
And apparently, Cohen brought in many respectable creative folks to help shape the project like writer Peter Morgan ("The Queen," "Frost/Nixon," "Tinker, Tailor, Soldier, Spy") and directors David Fincher ("The Social Network," "The Girl with the Dragon Tattoo") and Tom Hooper ("The King's Speech," "Les Miserables").
But the band said no to all of them!
What? Who do they want? Adam Sandler's favorite director Dennis Dugan?
But most importantly -- who will replace Cohen? I think he's picture-perfect as Mercury!