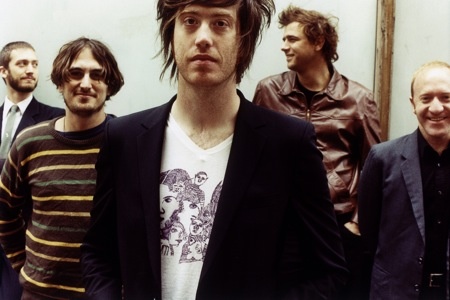 L'amore, si sa, è uno dei temi più utilizzati nell'arte in senso lato (letteratura, cinema, pittura, musica, fumetti e così via) per dare vita a opere che da esso traggono ispirazione. Limitandoci al solo campo musicale, non ho la presunzione di essere in grado di sviscerare il tema anche in altri ambiti, esistono migliaia di canzoni che trattano l'amore in tutte le varie fasi: canzoni su come ci siamo conosciuti, canzoni su come vorrei conoscerla/o, canzoni su come è bello stare insieme, canzoni su come era bello stare insieme, canzoni su come soffriamo ora che ci siamo lasciati e tant'altro. Nel tant'altro, almeno per quanto mi riguarda, non conosco tantissime canzoni che siano state scritte con particolare dedica e attenzione agli amanti, ovvero a coloro che sono "gli altri" rispetto a una relazione ufficiale. Certamente si tratta di un tema scomodo, forse scabroso (se ancora esiste qualcosa che riesce a scandalizzarci) che non molto si presta a una facile immedesimazione tra il cantante e l'ascoltatore, ma non per questo dobbiamo fingere che non esista e non possa essere un ottimo spunto per una canzone (in fondo ce l'ha insegnato anche Dante Alighieri nel Canto V dell'Inferno). La prima canzone che mi viene in mente a proposito di questo, sarà che ho da poco acquistato il loro ultimo album di cui magari parlerò in un blog futuro, è "Maine Island Lovers" degli Okkervil River (putroppo non tanto famosi in Italia), una band indie-rock americana giunta ormai alla pubblicazione di 7 album. Tuttavia la canzone in questione è tratta da "Down The River of Golden Dreams" del 2003, considerato da chi scrive uno dei loro album più belli, insieme a "Black Sheep Boy", senza nulla togliere agli altri successivi, anch'essi in ogni modo di pregevole fattura.
L'attacco di Will Sheff (cantante, chitarrista e autore dei testi) dopo i pochi e scarni arpeggi di una chitarra acustica – con voce struggente e rotta dall'emozione - non dà adito a fraintendimenti sul tema della canzone: "To cheat on Main Islands – days of laughter, nights of sighing". Dunque il tradimento, come dicevo poco sopra. Ma non il tradimento fine a se stesso, perché questa coppia di amanti si ama davvero e s'interroga sul proprio futuro che non sembra molto favorevole, dal loro punto di vista:
When you walked out on her love was it easy?
When I left him while sleeping was I dreaming?
We take each night's journey to the hotel in a hurry,
where we love without worry on a bed that's five days dirty.
And we read without irony from a book my husband bought for me
[…]
But when I fell on the concrete, you went white as a sheet
and wished that nothing in this world would ever hurt me. Well, keep wishing.
Because when I look in my future, I don't see you and don't wish to.
Idle talk made when I'm lying by your side on some Maine island
is too funny to me, honey, so let's drop it.
If you really want to love me, well, then do it.
Basta parole, ascoltatela e commuovetevi (a meno che non siate proprio voi i rispettivi coniugi traditi della canzone).