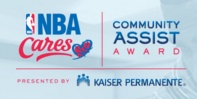 The NBA Cares Community Assist Award is given each month to a NBA player in recognition of his passion and work giving back to his community. Russell Westbrook, a point guard for Oklahoma City Thunder, received 2014-15 Seasonlong Community Assist Award for his countless charitable efforts and contributions to several initiatives.
When he is not captivating audiences on the court, Westbrook gives back by opening reading centers in public schools, hosting meals for Oklahomans in need, visiting hospital and several Thunder FIT clinics. He recently donated the car he received for being named the 2015 Kia NBA All-Star MVP to a single mother of two.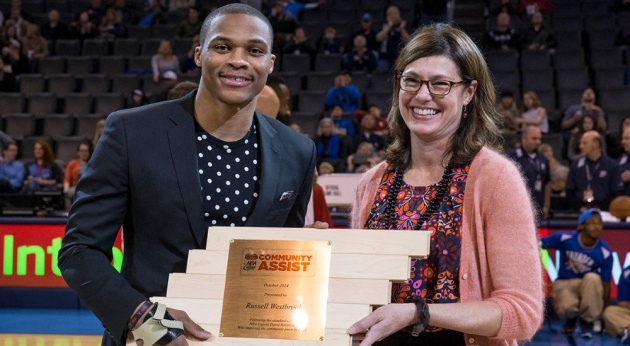 "As a child, my brother and I were taught to challenge adversity by working harder and asking ourselves 'why not?'" said Westbrook.
Kaiser Permanente, that presents the award, and the NBA, also donated $25,000 to Westbrook's Why Not? Foundation, which supports community-based education and family service programs.
Learn more about the Why Not? Foundation and NBA Cares here.