American Olympic medalist Kayla Harrison announced on March 18, 2016 the launch of her first clothing line with Fuji, and distributed by Hatashita Sports. She held a press conferences at the New York Athletic Club attended by both her supporters and journalists.
USA Team Judo coach Jimmy Pedro introduced Kayla as the Club's great ambassador and an inspiring woman and role model for young athletes.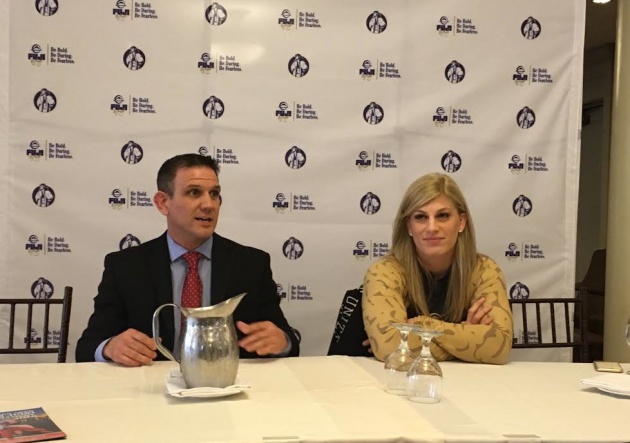 Jimmy Pedro & Kayla Harrison
"When I start designing the clothing line, my goal really was to create it for every woman, but this particular collection is for martial arts," Kayla said during the press conference. "When each woman puts these shorts or pants on, it will remind them that they are fearless, strong and confident and that they can conquer the world. That was really my inspiration and my though process about everything that I designed," she continued.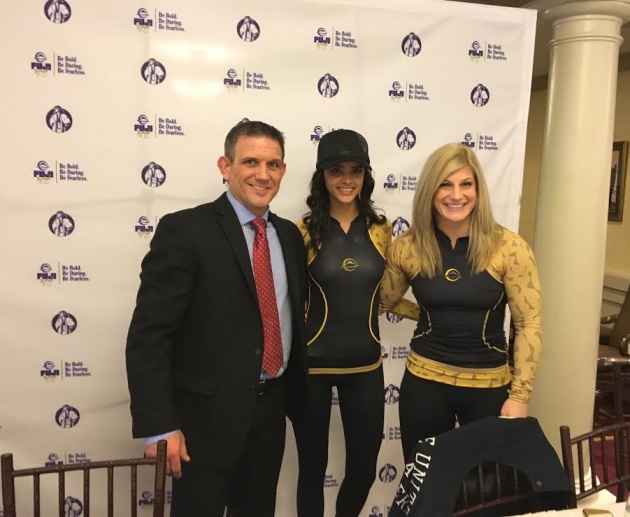 The Kayla design with Fuji includes all type of casual apparel for women such as Yoga pants, skorts, long sleeve Rashguards, headbands, Capri pants and hats. "I had total control on all of the design process from color, size to shapes. Every woman is different but I think there are certain things that we all like," Kayla mentioned about the line. She added that her future designs will be for all women and be used on a daily base and not particularly for Martials Arts.
Kayla Harrison added she really enjoyed working with and learning from different people in the creative process of the line.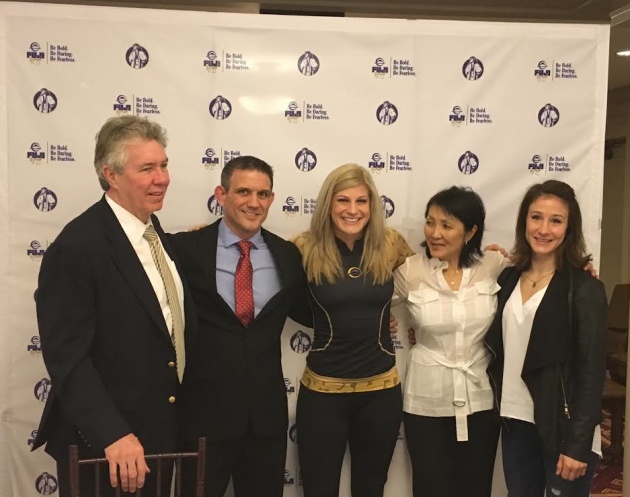 On Sunday March 20, Kayla Harrison and her teammates from the USA Team won the first place at the New York Open Judo Championships 2016 at the New York Athletic Club.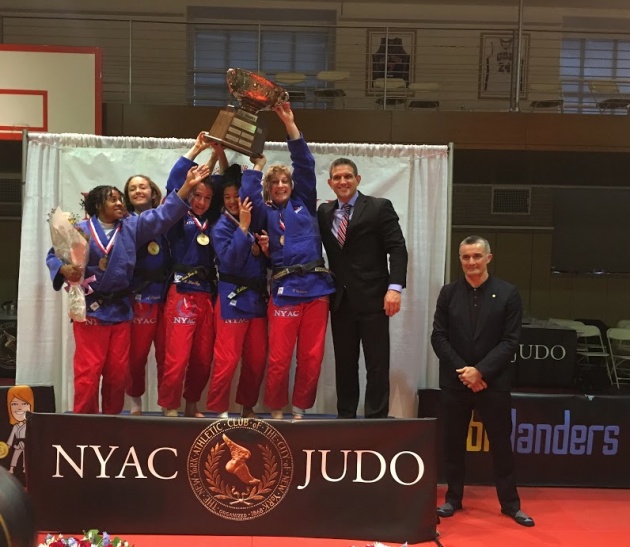 You can see the FUJI by Kayla line by visiting the FUJI website here: www.FujiSports.com.