I used to like going to see musical performances. Now that I'm in a proper traveling rock band, I don't get the same enjoyment out of it as I used to. Last night I met up with 2 other members of my band Hard Soul (Ryan Klayeson, and Johnny salka) for an annual Albany called "Pearl Palooza". At first things were great as it always is meeting up with these guys. Then as I started to pay more attention to the music, my mood changed slightly. I started thinking "…WE should be up there playing!". Due to a scheduling conflict we were unable to perform our AMAZING 5 piece rock show this year but you can bet your bottom dollar we'll be playing next year.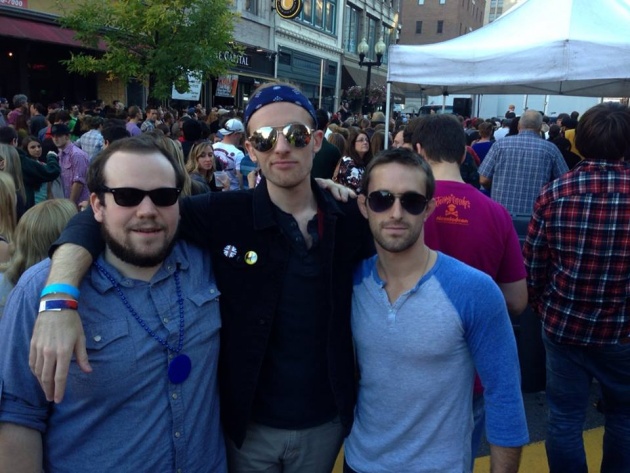 With our newly filled enthusiasm, naturally Johnny, Ryan, and myself started projecting what Hard Soul is planning on doing in the next 3-4 months. By December we will record the songs for our third album. The new tracks are KILLER, many of which we test drove on our north east tour. The album will provide something for every listener regardless of taste in genre (while under the classification of rock n' roll music). There's harder songs, softer songs, songs that are perfect for driving, dancing songs, truly versatile stuff. Lyrically the new album is spectacular. Filled with meaning, depth, and insight there's bound to be something in each song that speaks to the individual listener.
After we record the album our goal is to time the release with another tour. This time we're setting our sights on the Southern United States. My Uncle Dave was the one who opened the doors up to us on this one as his currently lives in Tennessee. Personally I'd be killing two birds with one stone, playing awesome shows in the South and seeing my Uncle (who is as smart & as cool as they come by the way).
If you haven't already, you REALLY need to check out our youtube channel & subscribe. It's filled with performances, and behind the scenes footage that would give many what it's like to be in a traveling rock band. Please also follow us on twitter @thehardsoul and like our Facebook page. Next up for Hard Soul will be the 13th annual Morris Cup judo competition. We will be opening the competition on October 13th at the Burnt Hills High School. This will be such a cool opportunity to play in front of my judo family. They won't know what hit 'em.