(http://streetetiquette.com/2013/01/24/project-etiquette-nike-be-bold-be-true)
Evelyn and I set out this week to attend the 2d Annual Diversity & Inclusion Symposium at the Olympic Training Center in Colorado Springs. She's a really good baby, but I didn't want to push it through the entire ordeal, so I narrowed the focus to the "Women in Sports Leadership." I was at the symposium as a representative of the USA Wrestling Diversity Committee and my very own small business, LJ Wrestling Incorporated (operating under trademark Chick Wrestler).
Panelists:
Kathleen Francis, Women in Sports Entertainment (WISE) President
Benita Fitzgerald Mosley, USOC Chief of Organizational Excellence
Christine Garrity, PGA of America Officer & General Counsel
Rosa Gatti, Consulting ESPN Senior Vice President of Communications (Retired)
Tshneka T. Tate, NASCAR Media Group, Senior Assistant, General Counsel
Of course listening to such powerful women was empowering, but I was tuned into them as the voice of reason. All are a part of larger corporations, a few even suite level executives…that is so motivating to hear. USA Wrestling is small and my company even smaller. I wanted to grab any knowledge I felt might pertain to our own development.
LOOK FOR OPPORTUNITIES TO IGNITE YOUR PASSION. I love wrestling. I'm a competitor, official, coach, student, and slave to this sport. Making an impact and empowering younger girls in my sport is really cool to me. Sometimes you even have to create your own opportunities.
RETAIN TALENT. This is a peeve for me that I see across the board in wrestling organizations. I don't know what it is about wrestling, but if you're not first, you're last (Talladega Nights). I wish that organizations, such as, USA Wrestling would really take care of its consistent performers. A competitor that has been on Team USA year after year deserves more than a first year rookie. At least wrestle a true second! If you treat people like crap, they will not stick around and each generation will start from scratch. Learn to tolerate and accept ALL personalities! Stop sabotaging.
What's trending in three years?
College Women's Wrestling
Hilary Clinton for President
Chick Wrestler in Rio
Related Articles: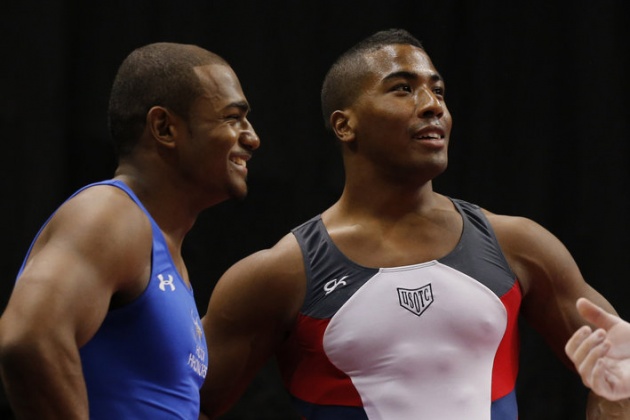 John Orozco and Josh Dixon showed off their skills at the USOC's Diversity & Inclusion Symposium - David Butler II-USA TODAY Sports
USOC hosts Diversity & Inclusion Symposium with NFL, NCAA, PGA, & Nascar http://www.outsports.com/2013/10/25/5024360/usoc-diversity-inclusion-nfl-ncaa-pga-nascar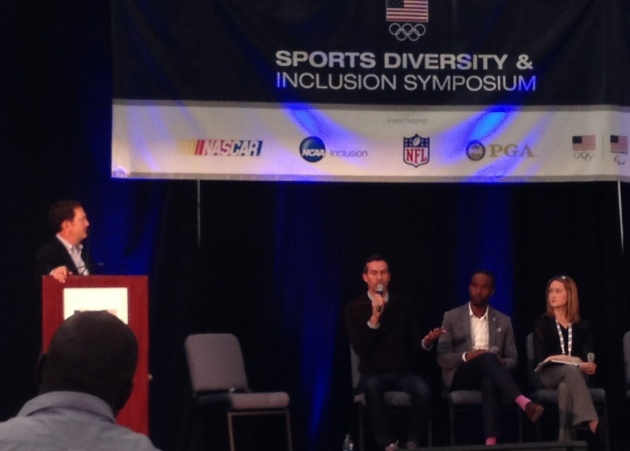 #LGBTsports panel today at USOC's second annual Sports Diversity and Inclusion Symposium: http://gaygames.org/wp/2013/10/23/lgbtsports-panel-today-at-usocs-second-annual-sports-diversity-and-inclusion-symposium/