ONE
Join ONE & Fight Poverty!
ONE is an organization that individuals can join to help ACT towards ending Poverty, AIDS, and many other humanitarian effort causes. Please follow the link to the ONE website and sign the petition to ACT NOW! Learn more and sign your petition now at www.one.org/us! Don't miss out!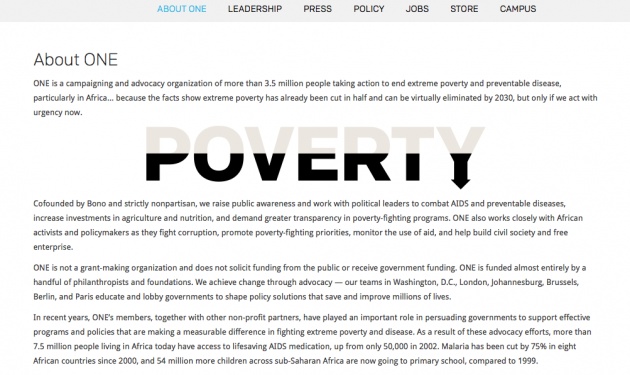 ONE is an important step in fighting Poverty and AIDS in the world!