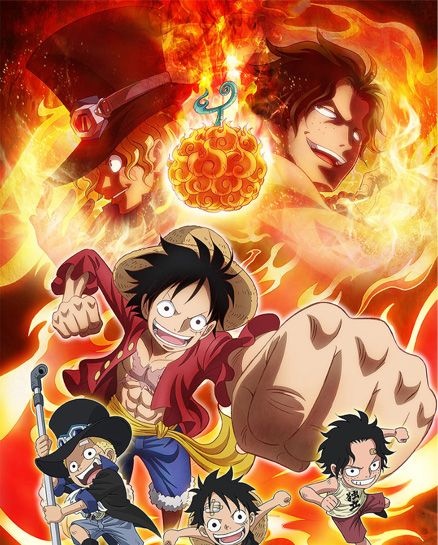 One Piece stands amongst the most famous and longest manga titles with a huge following worldwide. Created by Eiichiro Oda, One Piece was first conceived on July 19, 1997, and has since captured the hearts of many Shounen lovers all over the world. In 1999, One Piece started airing as an anime directed by Konosuke Uda and four more directors ever since, and it has more than 700 episodes airing regularly.
Speaking of One Piece movies, 12 spinoff One Piece movies were already released based from the One Piece manga and anime. The first was back in 2000, entitled One Piece: The Movie — pretty straightforward, actually. One Piece: The Movie was written by Eiichiro Oda and directed by the second One Piece anime director, Junji Shimizu.
Sixteen years and 12 One Piece movies after, the production comes up with One Piece Film: Gold, which is slated to hit Japanese theaters on July 23, 2016. Not much has yet been revealed about One Piece Film: Gold, but Realty Today reports that more details about the upcoming One Piece film will be revealed in the first issue of Shueisha's Weekly Shonen Jump magazine in 2016.
Like in the previous One Piece movie, original manga creator Eiichiro Oda will be One Piece Film: Gold's executive producer. The film will be directed by Hiraoki Miyamoto, assistant director for One Piece: Baron Omatsuki and the Secret Island and director of One Piece anime episodes 352-679. The script of the upcoming film will be written by Tsutomu Kuroiwa, scriptwriter behind the recent live action adaptations of Black Butler and Liar Game: The Final Stage.
For those who are interested in checking out the upcoming One Piece film on opening night (who isn't?), Design & Trend reports that pre-sale tickets for One Piece Film: Gold are scheduled on December 18. However, the December 14 issue of Weekly Shonen Jump is set to reveal bonuses that will come bundled with the pre-sale tickets.
One Piece Film: Gold was first announced following the broadcast of Episode Of Sabo: Bond of Three Brothers, a TV special of the One Piece anime that aired in August 22. More details about One Piece Film: Gold will be revealed by Shonen Weekly Jump in 2016.
Prior to the upcoming release of One Piece Film: Gold was the 12th One Piece film, One Piece Film: Z, released back on December 15, 2012. The film was directed by Tatsuya Nagamine and written by Osamu Suzuki, not Eiichiro Oda. One Piece Film: Z was named after one of the major villains in the film, former Marine Admiral "Z."
As for what the upcoming film's title, One Piece Film: Gold, means, there's currently no information to share. However, One Piece fans are hoping that this upcoming film will cover more of Gol D. Roger since not much has been revealed about the Pirate King.
Design & Trend writes, "It will be interesting to see if the film does turn out to be about Gol D. Roger. Not much information has been revealed about the Pirate King, and we have seen small glimpses of him throughout the story and in One Piece Film Strong World. Fans want to know everything from how strong Roger was, to what Devil Fruit he used, if any. He is considered to be the strongest pirate to have existed, stronger than Whitebeard, whom we saw wreak havoc during the Marineford Arc."