Video Credits:: sharon-lopez via Bitlanders
Image Credits: Lazy Baker Cupcakerie via Facebook
I was preoccupied with the variety of tasks waiting to be completed when my daughter asked me to accompany her to the downtown area to buy a gift for her friend. She mentioned about Lazy Baker Cupcakerie which according to her is selling cake-in-a-jar. I remember receiving a Blue Berry Cheesecake flavored cake-in-a-jar as a gift last Mother's Day.
I really like the not-so-sweet taste of it but since I didn't know where to buy, I hadn't tasted one after that day. When my daughter told me about this recently opened cake shop selling cake-in-a-jar, she eventually convinced me to come with her.
The Location
We went to the store at around 4 o'clock in the afternoon on Saturday. It was a fifteen-minute ride from our home. The store is located on the 3rd floor of the A. Bichara Silverscreen Entertainment Center in the heart of Legazpi City.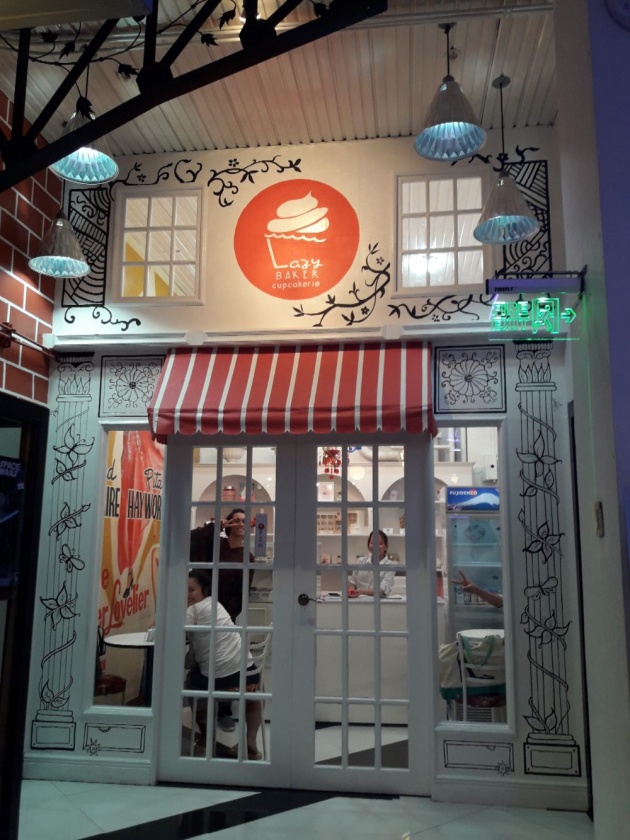 Image Credits:: sharon-lopez via Bitlanders
The store can be found easily at the corner of the third floor where you can immediately see it after stepping on the elevator landing platform.
The Place
We walked inside the mini shop and was amazed by the creativity of the owner as expressed in the design concept of the store. Everything was organized and even the wall design was so tempting because of the cakes painted on the wall.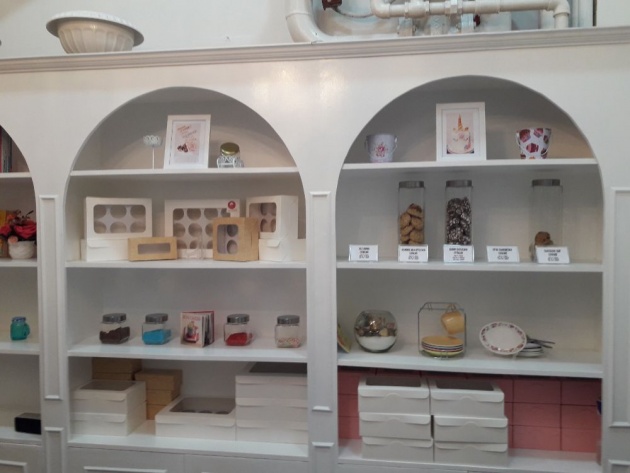 Image Credits:: sharon-lopez via Bitlanders
The place is so cute and just enough for a small business start-up. This is also a perfect place because it is located inside a movie complex wherein people would really come to watch their favorite movies. They only need to give focus to their advertising in order to reach out more people. Although they have a facebook page which is a great avenue for promotion, giving out promotional materials such as flyers can also help for the store to be recognized.
Hours of Operation
The store is open every day from 10:00 AM to 7:00 PM
They can open earlier if there is a special agreement such as the product ordered is needed on an earlier time.
The Owners
We were entertained by the co-owner, the lovely Miss Alaiza Carmel Fernandez who gave some details of their products and how they came up with the idea. According to her, she and her co-owner Miss Imee Rose Olarte decided to open up this kind of business because of the latter's great interest in baking. Originally, Miss Olarte was only accepting orders for Cheesecake in a Jar and Oreo Truffles until they both decided to join together and started this mini cupcake shop. That's how Lazy Baker Cupcakerie started.
The store had a soft opening last September 28, 2017 and they are planning to have the grand opening coming December.
She also announced that the owner and administrator of A. Bichara Silverscreens Entertainment Center, Miss Anna Marie Bichara, sister of Governor Bichara is also very supportive of their endeavors.
In fact, Miss Anna has collaborated with the store in their newest promo which will grant three (3) winners with two (2) tickets each for a 3D experience for the movie THOR RAGNAROK. Wow! I'm excited!
Here are the details of the promo:
Image Credit:: Lazy Baker Cupcakerie via Facebook
The Products
Lazy Baker Cupcakerie is.. obviously, a cupcake shop :) and which offers new must-try flavors of cupcakes, cookies, truffles, cake jars and other simple desserts. We also create customised cakes.
Quoted from the Lazy Baker Cupcakerie Facebook Page
This menu showing the different products was posted in their counter. According to Miss Alaiza, they are still conceptualizing for new products to be added to the existing menu. They want to introduce new products every time so that the customers will have something to look forward to.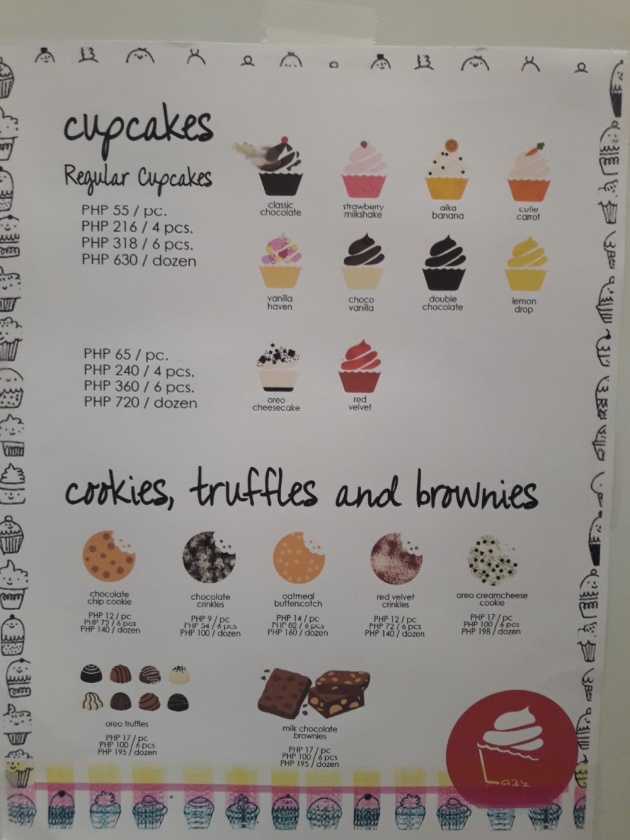 Image Credits:: sharon-lopez via Bitlanders
Product Presentation
One of the things that would capture the interest of a customer is how the store packaged their products. This is very important especially if we want to give it to someone that is close to our heart.
With that being said, the Lazy Baker Cupcakerie is offering customized made-to-order Cheesecake in a Jar. The product is available in different flavors such as blueberry, oreo, smores, kitkat, m&m's, strawberry, kisses. They are also accepting bulk orders for event giveaways. Jar cover layout, spoons, and ribbons are also included.
Image Credits: Lazy Baker Cupcakerie via Facebook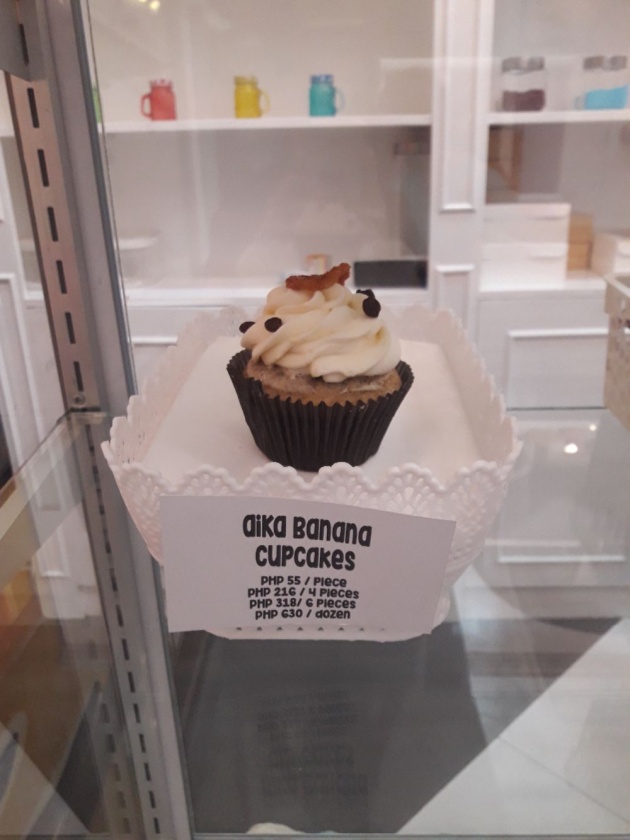 Image Credits:: sharon-lopez via Bitlanders
The product was neatly kept in a clean glass shelf with proper labeling. Placing appropriate labels for every product will help them and their customers to have a faster and smooth transaction especially during peak hours.
The store also offers free boxes.
The Taste
This is the most awaited part. While I was having some good conversation with the co-owner, my daughter already finished what she ordered and was asking for more.
I tried the Lemon Drop cupcake and I was brought to another dimension by the newly found favorite. The taste of lemon was perfectly blended with the soft, tender and melt-in-the-mouth texture of the cake.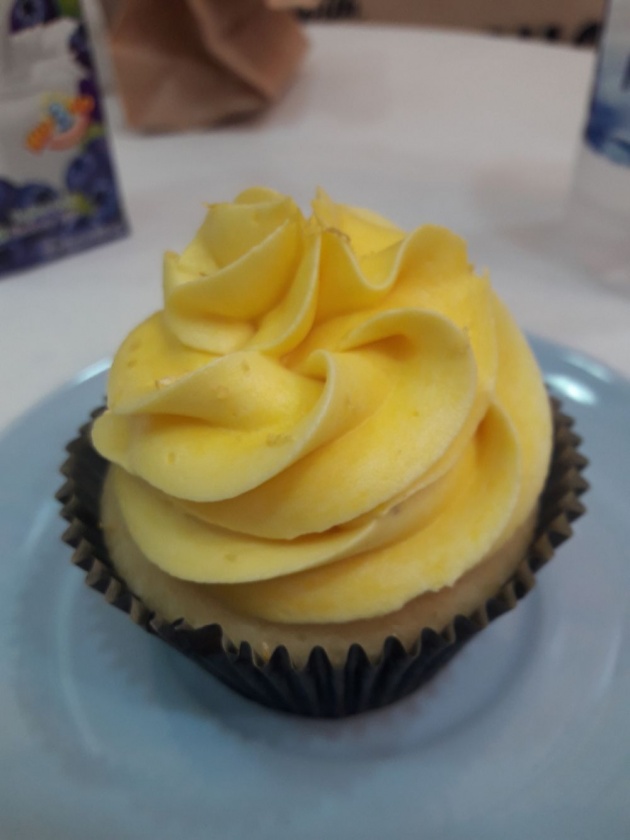 Image Credits:: sharon-lopez via Bitlanders
I also tried their Brazo de Mercedes cupcake and I fell in love with its just-right sweetness.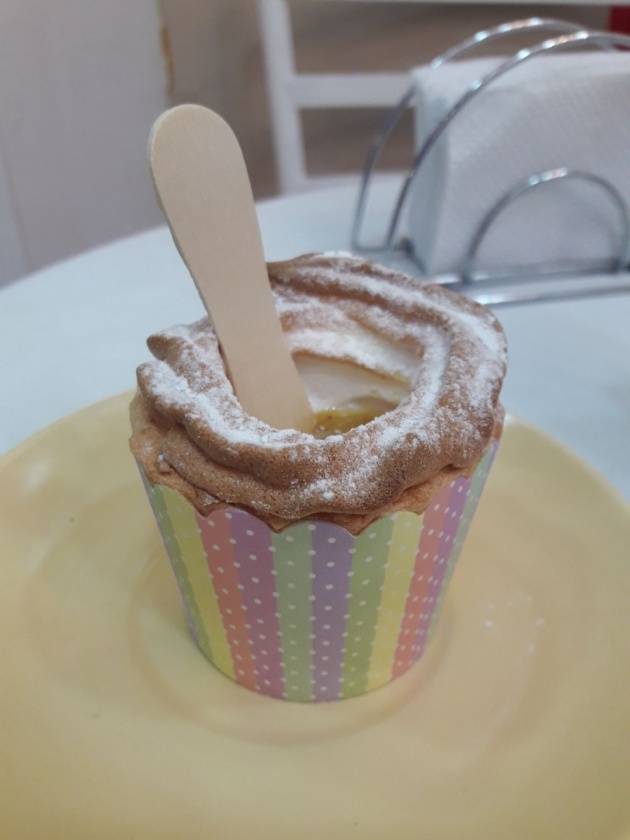 Image Credits:: sharon-lopez via Bitlanders
I also tried the choco crinkles and I like the soft and crunchy taste and I just can't stop.
Perhaps, I would reserve the other products on our next visit. We ordered the Lazy Baker Cupcakerie Cheesecake in a Jar which will be ready for pick-up on the 17th (Tuesday). "We want the customers to have newly prepared products every time.
"We want the customers to have newly prepared products every time."
Miss Aliza Carmel Fernandez, co-owner of Lazy Baker Cupcakerie
The Price
The price is affordable and I'm pretty sure it is within the budget of everyone. The quality of the products that they offer comes ith a very reasonable price. Discounts are also offered for bulk orders.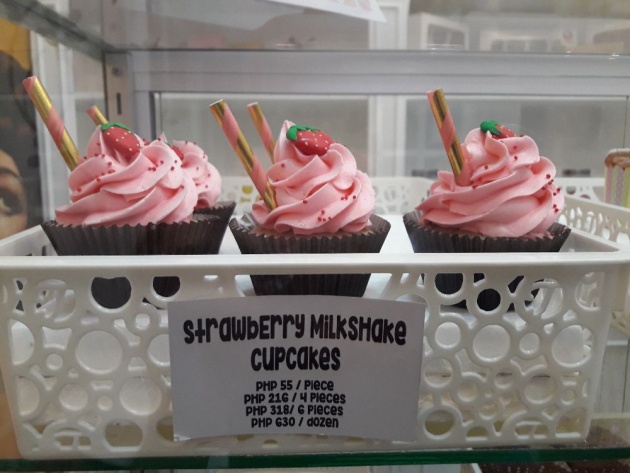 Image Credits:: sharon-lopez via Bitlanders
The Overall Experience
I love the food and the price is affordable. I am planning to have these for my Christmas giveaways. I'm sure my friends would love the Cheesecake in a Jar.
Video Credits:: sharon-lopez via Bitlanders
I will end here my review and I hope you like it. You may take a look at this Querlo Chat made just for you...
Written for Bitlanders:
by: Sharon Lopez
Thank you for reading.
Please visit my blog for more articles.
You might also like:
Women's Rights: Things to Ponder
Sharon Lopez is a graduate of Bachelor of Science in Commerce Major in Banking and Finance and currently working in the government handling programs on Business Friendly and Competitive LGUs.
You may visit me on Facebook.
-oOo-
Disclaimer: The views and opinions expressed in this blog post are that of the author and does not in any way represent the agency or department she currently belongs.
Additional Note: The opinions presented in this review may be subjective but does not in any way influenced by compensation in any form. The author does not receive remuneration for this review and the opinions are based mainly on her experience.