Music is the movement of sound to reach the soul for the education of it's virtue.

-Plato (Source: Brainyquote.com)
Is there any music lovers here? I bet every one of us is. It's just we have a different kind of taste when it comes to the music we are listening to. I've been in love with music since I was a kid. I don't sing, you bet my voice is not a music to someone's ear? Then you're probably right. But that doesn't conclude that you cannot love music and exclude you not to fall in love with music.
What Genre do you usually listen to?
Maybe it's pop, rock, punk, country style, Indie, reggae, Christian or classical. To whom you often listen to? Foreign artists? Local artists? Surely there are tons of choices you can choose from. When I was growing up, I usually listen to new releases music in the Radio. I always enjoyed listening to brand new music.
Flashback: Not so long ago, only a few years ago there was no Spotify or youtube or any app that you can listen to. Only a walkman or in a radio, you can listen to your favorite music. I remember my young self, requesting my favorite song on the radio. AHHHHHH Good times!
Okay! Going back to the present, it was when I was in college when my taste in music was stirred up. That is the very moment when I stop listening to modern music and focused in Praise and Worship songs. At some point, there is something about this generation's music that made me uncomfortable. I don't know about you but when I'm listening to it, it feels like I don't know myself anymore. But as I listen to Christian music, I still enjoy other taste of music but only that music way back in my childhood. Some of it is from the band named Paramore, Westlife, and some Japanese rock band like One Ok Rock and Radwimps.. But most of it, I listen to OPM music. And that's what I'm going to share with you now.
OPM stands for Original Pinoy Music, in which local Filipino Artists showcased their music. I've always been a sucker for OPM, although music evolves through times I still go back to where my origin has begun. From love songs to classic rock music to inspiring and self-motivating music. Oh, how I'm grateful for such music. And now, I wanted to share with you my current-day-to-day-music. I'd like to start with the band called "December Avenue"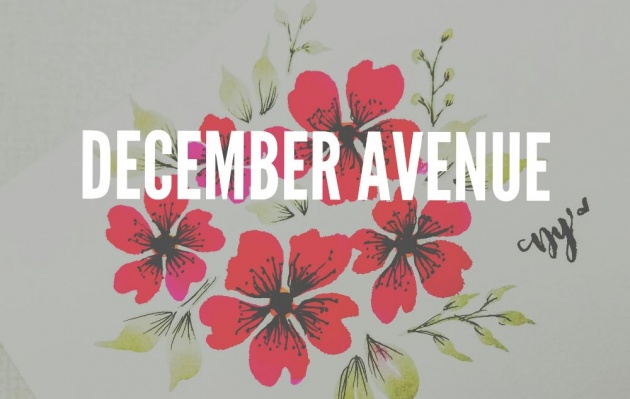 Photo credits: Yannn via bitlanders.com
I know, the band had been established a few years ago but their music is just immersing today. Once I questioned myself, why haven't I discovered them before? Hmmm, I started listening to their songs since last year. And they are so good!! From the rhythm, the tone to the lyrics of their songs, surely it touches everyone in the heart.
Before, when I listen to music I often download it illegally on the internet. Oops but now, being a good citizen of this country I just used Spotify or youtube to stream music. I am so grateful for Spotify by accompanying me every day. Can you believe that in the morning as I go to work, I put in my earphones, open my Spotify and listen to my playlist? Even when I was on my way home, I got my earphones in my two ears and often listen to a different kind of music.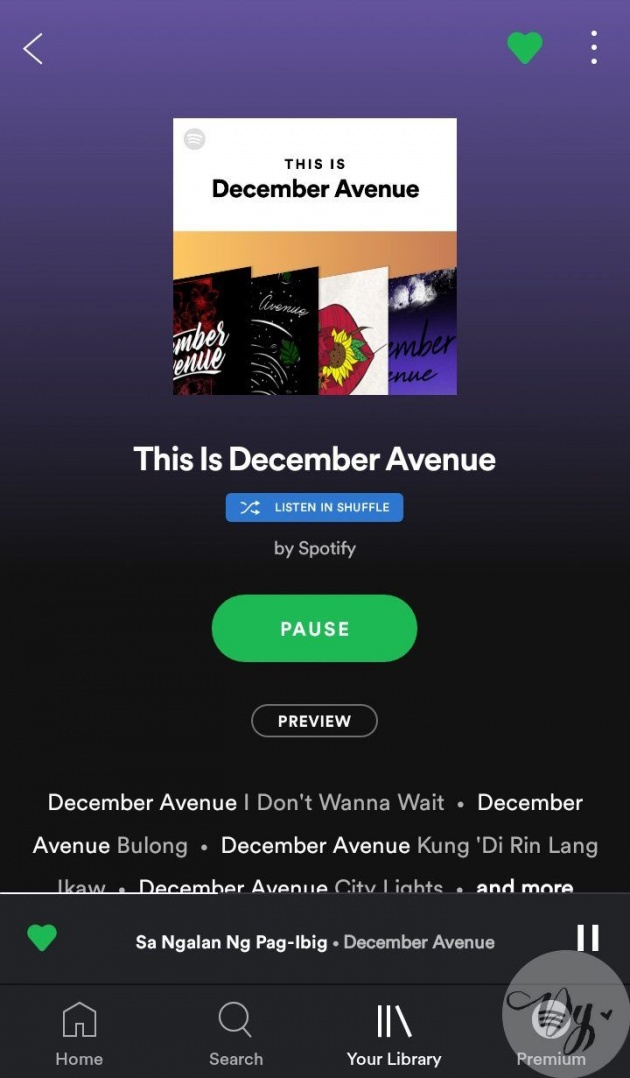 Photo credits: Yannn via bitlanders.com
Even at the office while we are working, we used to listen to music to ease and lessen the burden of stress as we work. We often listen to OPM, good thing my friends are also a sucker for such music. One of our favorites is December Ave's songs. Most of them are "Hugot" songs.
The term "hugot" is a Filipino word which means to draw or to pull out. The usage of the hashtag "#hugot" became popular not so long ago and is usually used along with song lyrics, a quote, etc. that the person tweeting relates to; "#hugot" means the accompanying words draw emotions out of him/her.

Hugot. Usually words with potentially and personally deep sentimental or emotional undertones. Because feelings come from "deep within" so you have had to "hugot" your emotions first "from deep within" before you would've actually blurted them out in somehow emotionally undertoned words — subconsciously or otherwise.

-Source: urbandictionary.com
These are heartbreaking and painful songs. Even I whom isn't heartbroken really felt the depth and pain of their songs. But before I break down my favorite songs, let's get to know more of the band first.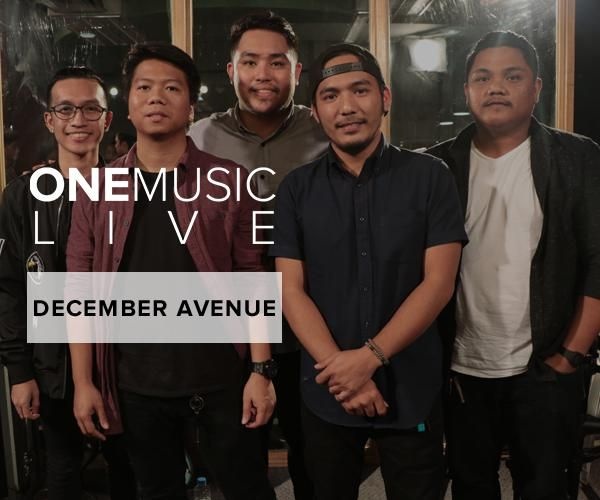 Photo credits: onemusic.ph
The Band members are:
Zel Bautista – Vocals, Guitars
Jem Manuel – Guitars
Don Gregorio – Bass
Jet Danao – Drums
Gelo Cruz – Keyboards
"December Avenue represents our songs, the meaning of ours songs. Our songs mostly talk about life, moving on, and December is actually the last month of the year which is an avenue towards the new year which is a new life," shared by the band's lead vocals Bautista.

-Source: onemusic.ph
I felt so guilty for not noticing them until now because their music is just good! Most of their music was sung in "Tagalog" but there are also some English songs. But if you'll gonna ask me their Filipino songs are the best one. Another thing that I love about their songs is that it's not just your typical "Hugot Song" if you'll dig deep into their music you'll see another perspective. Another flavor that is not just painful or bittersweet. A story behind every song that is really true to life Not because I can relate, but because I know that it is really happening in real life.
Indeed, "Hugot" songs are really in trend nowadays, even for millennials, they enjoyed listening to such songs because they believe that those songs speak for them. It was their voice when they cannot speak.
And with that, I'd like to share my top 5 favorite songs sung by December Avenue. Get ready for a filled feels trip!
5. BULONG (WHISPER)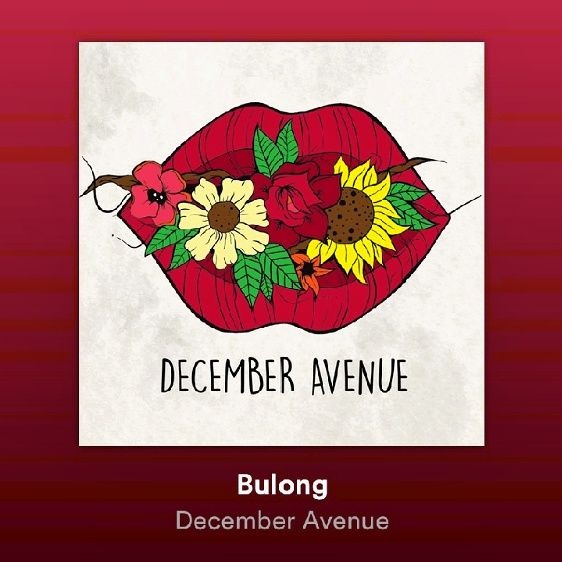 Photo credits: yannn via bitlanders.com
Ako'y alipin ng pag-ibig mo

Handang ibigin ang isang tulad mo

Hanggat ang puso mo'y sa akin lang hindi ka na malilinlang

Ikaw ang ilaw sa dilim at ang liwanag ng mga bituin
This is such a catchy song. Like if you will not mind the lyrics itself it was a feel-good-romantic song. But just like what I've mentioned earlier their songs are mostly heartbreaking songs. As far as I can understand the song it is about someone who is willing to give his all for that certain girl. All he can do is to whisper how much he loved her. The song also states that the one who is singing the song is reassuring the girl that if she will let him love her, he will love her with his all and with no reservations. Phew! What a song, But I'm warning you this is just one of their lightest song. Prepare your heart for more heartbreaking songs coming up.
If you wanted to hear the whole song, feel the lyrics and the message of the song, you can check it out here.
4. EROPLANONG PAPEL (PAPER AIPLANE)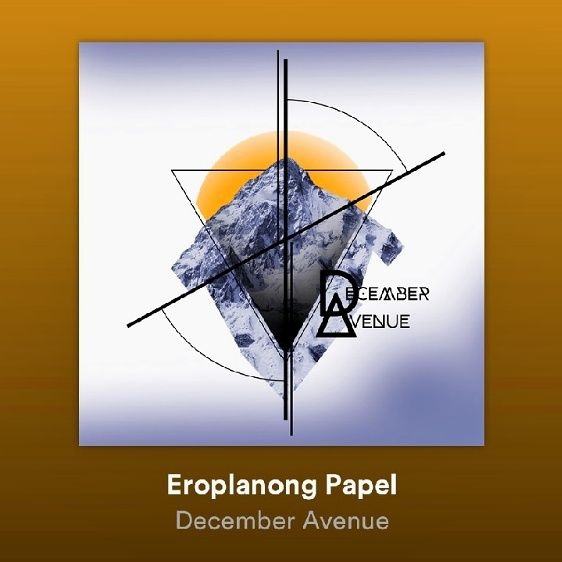 Photo credits: yannn via bitlanders.com
Kung panalangin ko'y 'di marinig

Abutin man ng bawat sandali

Kailangan kong isigaw, ako'y iyong iyo

Ang dalangin ng puso'y ikaw
Ahhh this song is more likely a prayer for someone. Someone who is dreaming for him to be noticed by the one he loves. Dreaming and praying just for her to know that there is someone out there that loves him the most. Also, I think that the guy is doing his best to let the girl know his feelings as if he is sending her a paper plane filled with his love for her. Aww. But still, this is such a sad song what you think?
Check out the official Lyric video of this song here, and to know it yourself how good this song is.
3. KAHIT DI MO ALAM (EVEN IF YOU DON'T KNOW)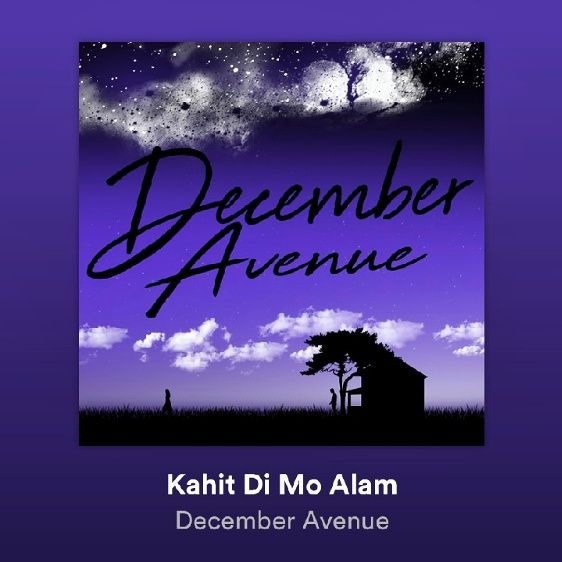 Photo credits: yannn via bitlanders.com
Sa bawat saglit

Handang masaktan

Kahit di mo alam

Subukan muli

At pagbigyan

Ang ating nakaraan

Kahit di mo na alam
Can you feel it? Can you feel the pain? Because I do. My top 3 favorite song of December Avenue is the song called "Kahit di mo alam" this is such a painful and heartbreaking song. As if the girl undergoes a crisis in her life that made her afraid to love anymore. Nevertheless, the guy wanted to bring back the old self of his lover and their romantic love. I also thought that their relationship had been tested that they need to be apart. But what hurts me the most is, the guy is willing to do everything just to make the girl happy again even if it means that he will get hurt sooner or later. Yikes!!
As if the guy is begging the girl to trust one more time even though they don't know what will happen in the future. Somehow the guy is reassuring the girl that it will be worth the risk. Sigh.
Here's the link to the official lyric video of this song, go try and listen to it to feel the pain with me. Kahit Di mo na alam - Lyric video
2. SA NGALAN NG PAG-IBIG (FOR THE SAKE OF LOVE)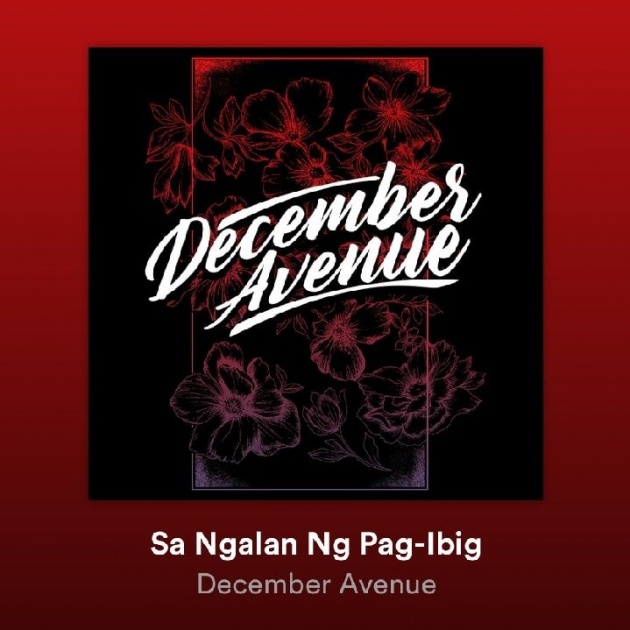 Photo credits: yannn via bitlanders.com
Hanggang sa dulo ng ating walang hanggan

Hanggang ang puso'y wala nang nararamdaman

Kahit matapos ang magpakailanpaman

Ako'y maghihintay sa ngalan ng pag-ibig
AHHHHHHHHHHHHHH I cannot count anymore how many times I listen to this song yet still gives me the pain in the heart. Even my office mates know that whenever this song played, I will be singing the whole song with all of my heart. As if I really had a past relating to the song Oh well. This is the 1st song that captures my heart. The song where I decided to listen to December Avenue and their music. The song that brought me back to the reality that when you love, you should prepare and guard your heart as well.
At first thought, I believe that this song is about a guy who is proclaiming his love for the girl he loves. A type of song that will risk everything for love, that is why the title is "Sa ngalan ng pag-ibig" until one time, I and my office mate was searching for the official video of the song and made us think otherwise.
Video credits: Tower of Doom via youtube.com
Above is the official video of the song. To be honest, I thought it was a boring and plain music video. A couple who is enjoying their time together. Eating together, having fun together, they look so in love together. Until the video was about to end that leaves us confused. Does the guy had an affair with another girl? Why did he leave the girl? We want some answer.
Hanggang kailan pa ba magtitiis, nalunod na sa kaiisip

Huling kapiling ka'y sa aking panaginip

Ikaw mula noon, ikaw hanggang ngayon
This is also the line that made me realize that the girl is just dreaming that she and he will be together again. As if it was just a dream for them to be together again, reminiscing their happy past. Awwwww. But also, this showed that she loved him now and then, even though the guy is with someone else. It was a sad love song but also a hopeful one.
***Drum roll please***
1. KUNG DI RIN LANG IKAW (IF IT WASN'T YOU)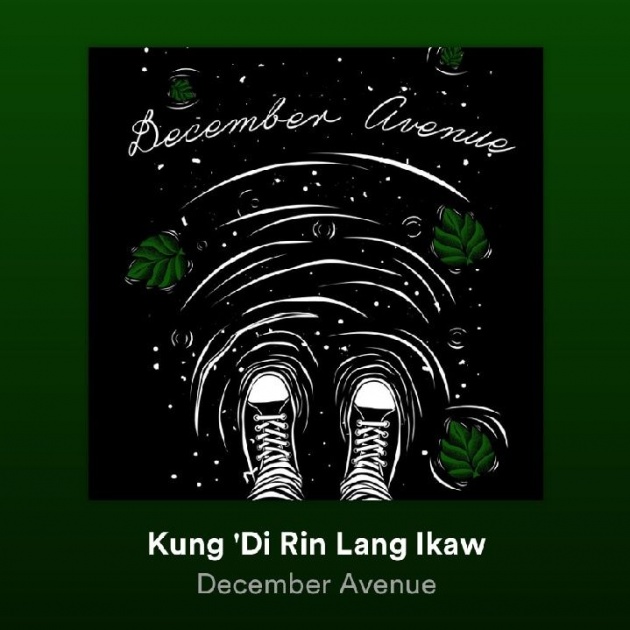 Photo credits: yannn via bitlanders.com
Kung di rin tayo sa huli

Aawatin ang sarili na umibig pang muli

Kung di rin tayo sa huli

Aawatin ba ang puso kong ibigin ka?
And the current no. 1 in my list is this song. This is their latest song, it was released last July 2018 and had a collaboration with one great OPM singer too, Moira Dela Torre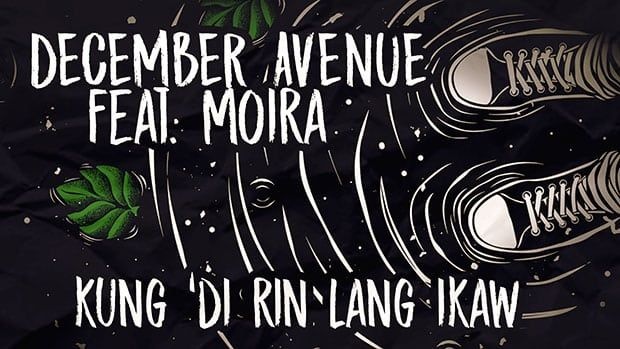 Photo credits: towerofdoom.net
I must admit that these two is such a jam packed collaboration!! Together, they are perfect to break your heart into pieces. Moira is known in the OPM industry who wrote and sing heartbreaking songs. She even sang some Official soundtrack of Teleserye in the Philippines. So when I heard that they will be having a collaboration, Moira and December Avenue singing a song together then that was the time that I know it will be a hit. A hit that will hurt us once again and will lead us to love again.
Video credits: Yannn via bitlanders.com
The song is about self-convincing, the song tells us that if it wasn't you then I don't want to love ever again. AHHHHHHHHH Have you ever felt that way too? Maybe because you love that someone so much you cannot imagine not spending your life together with him/her? Because this is exactly the meaning of the song. It's sad. It was so sad.
Naliligaw at malayo and tanaw

Pinipigilan na ang pusong pinipilit ay ikaw
But in the song, he is forcing himself to unlove the love of his life. As of his heart is telling him that "It's her. It's still her. No matter what" and yet his mind is telling him to "Stop. You had enough"
Phew. What a song. I've always wanted to ask the songwriters "Who hurt you?" because the music that they are producing is one painful masterpiece.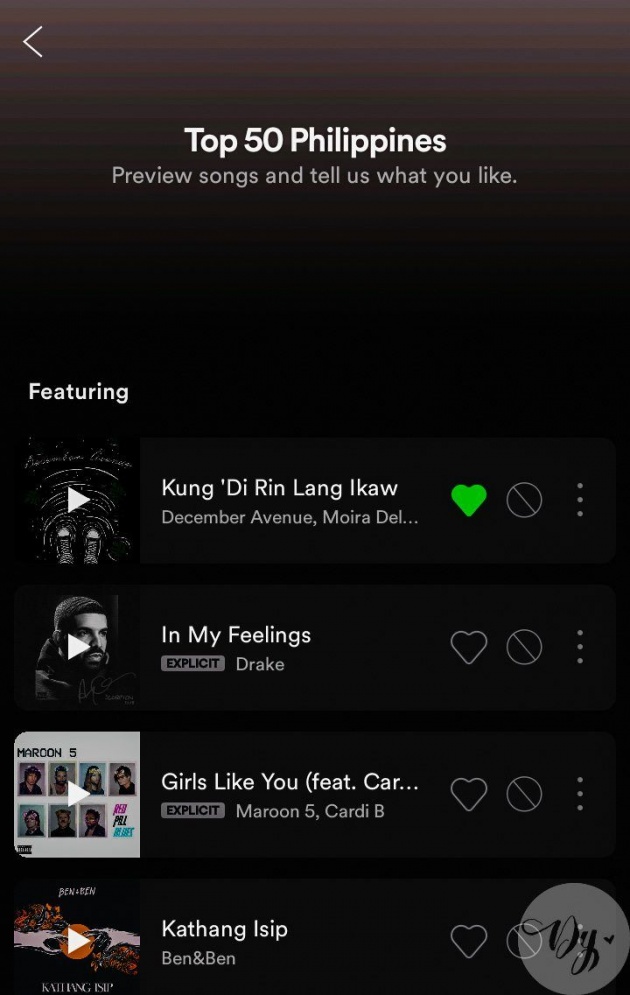 Photo credits: Yannn via bitlanders.com
And as this song strikes my heart and made it to the top, they also made to the top of the playlist in Spotify named "Top 50 Philippines" in which they kicked out Drake's In my feelings in the top spot. Woohoo! Way to go to OPM!!!
Then there you have it! Does this blog lead you to curiosity? Go and listen to December Avenue! And let me know your thoughts about them too.
You can also check out some of my blogs here:
Also here's a short querlo for you:
Thank you for reading and have a great day!