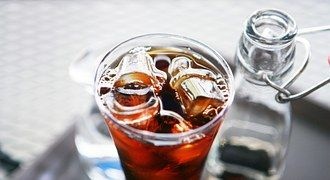 Photo Credit :Pixabay.com( creative common)
It was Saturday and I was in the city's most famous coffee shop and waiting for my order of coffee and working on the Laptop at the same time. I noticed that a girl sat near to me was staring at me and I ignored and started towork in laptop again.After few minutes I heard a sweet voice of that girl greeting me and I replied with hello to her and asked her to sit there.She said she is new to this city and her name was Neena. I welcomed her to have a coffee and asked what makes her to come to this city. She replied she wanted to stay in a small city and she came from NY.After few conversation she asked me if I am not busy on Saturday? I said no I am not then she offered me to go for a movie.
Though it was bit quick but some how I could not refuse the same and agreed to go along with her for a movie on next Saturday .We bid good bye to each other and I came back to my home.
On Saturday I went to theater and I have seen so many cheering couples came there to pass the time and few kids were playing in the play area of theater.
Suddenly a known sweet voice I heard and she was Neena.I gave her my elbow and we started to get inside the theater to watch the movie.After we completed we separated to go to our own apartment and there was undefined smile on my face .
At that time I was expecting that this night will never end.
Time passed and we spent few weeks together and we decided to get marry.One fine day I asked her to meet on that flower shop and Library to discuss more about our future. She came and she told she will be back after taking some beverage and she asked me if I want some thing so that she can take along with her. I was waiting in Library and smelling the known smell of books and ink combination.Suddenly I saw an ambulance going outside and people were gathered there and praying for some one. I went outside to see what happened.
A loud scream came out from my mouth because I saw Neena lying on the bed with lots of blood already going out from her and she met an accident there.
I was bit shocked and cant understand what to do and in her hand there was a white cup on which it was written .."Orange Iced-Tea with Lemon"
Article Source :http://www.bubblews.com/news/8382196-orange-iced-tea-with-lemon - My Own article
Copy right :shivani shah