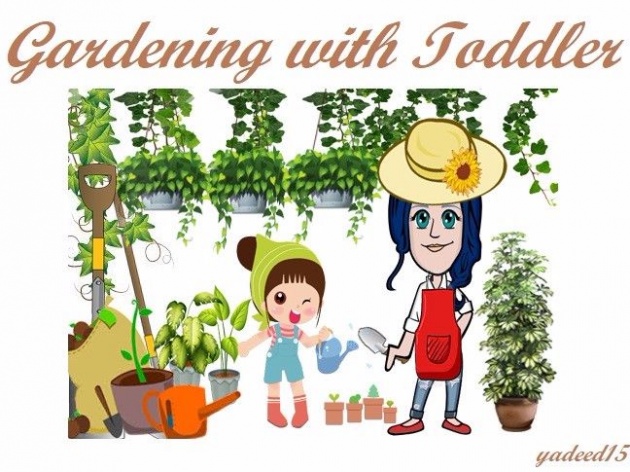 Image Edited via Adobe Photoshop Cs3


And for the fourth part of my Organic Gardening topic, I will be discussing with you guys about home gardening with your little tot and some few safety tips as well. If you're wondering where to get a kid just to apply this one because you don't have one yet; well, that's not a problem guys! You can pick up your nephew or niece from your sister's house or you can also have a weekend gardening class with the children from your neighborhood. With this matter, you are encouraging them and at the same time engaging the healthiest connection with the younger group of our society.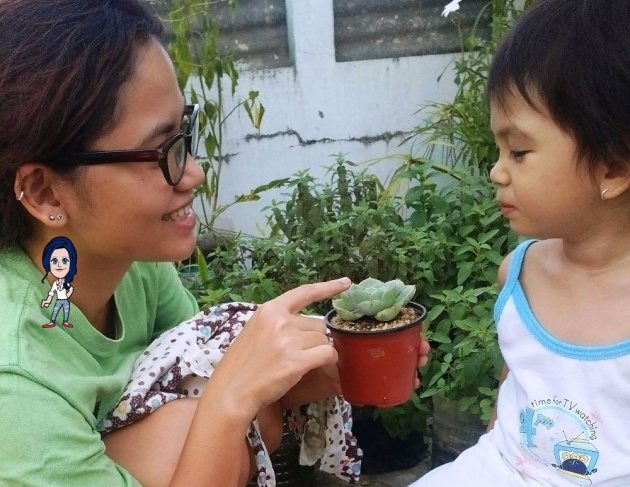 Image Credit: www.bitlanders.com/yadeed15" target="_blank">yadeed15 via Lenovo A5000 android phone 


BTW! If you haven't read my last three blogs about Organic Home Gardening check the links below guys!
Organic Home Gardening: The Basic Guide Part 1 → Click me!
Organic Home Gardening: Essential Tools in Gardening Part 2 → Click me!
Organic Home Gardening: My Rooftop Organic Home Gardening Version Part 3 → Click me!
So here it is, hope you'll continue reading until the end and hope you'll enjoy too.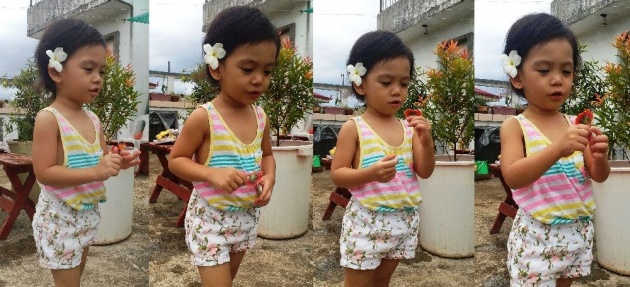 Image Credit: yadeed15 via Lenovo A5000 android phone



Organic Home Gardening: Gardening with a Toddler Part 4
The best quality time you can ever offer to your growing kids, special to your toddler, is to have a terrific yet fun bonding with them. Considering that toddlers love to act like adults in which in some cases that they are too eager to get involved in many tasks that we usually do; these little munchkins are mostly fond of doing activities which contains outdoor exploration and exposure. Furthermore, permitting them to delve into things that may activate their imagination and learning may also promote a sense of maturity and confidence. Relating this all to our main topic which is about organic gardening and that is engaging our little explorers to have their first adventure in our home garden may parallel to the main reason as of giving the best quality time to them. There may be many other recreational activities we can offer to them, nevertheless, gardening is one of the best, for it serves as the healthiest form of a lesson we can impart to them at the very young age.
Toddler gardening can convey a lot of entertainment to both of you and your kid, it can also cater much more of a physical effect but at the same time it can boost up emotional bond too. And as an incumbent parent to your growing 'mini-me' you can also impart to them on how to appreciate and take good care of our Mother Nature.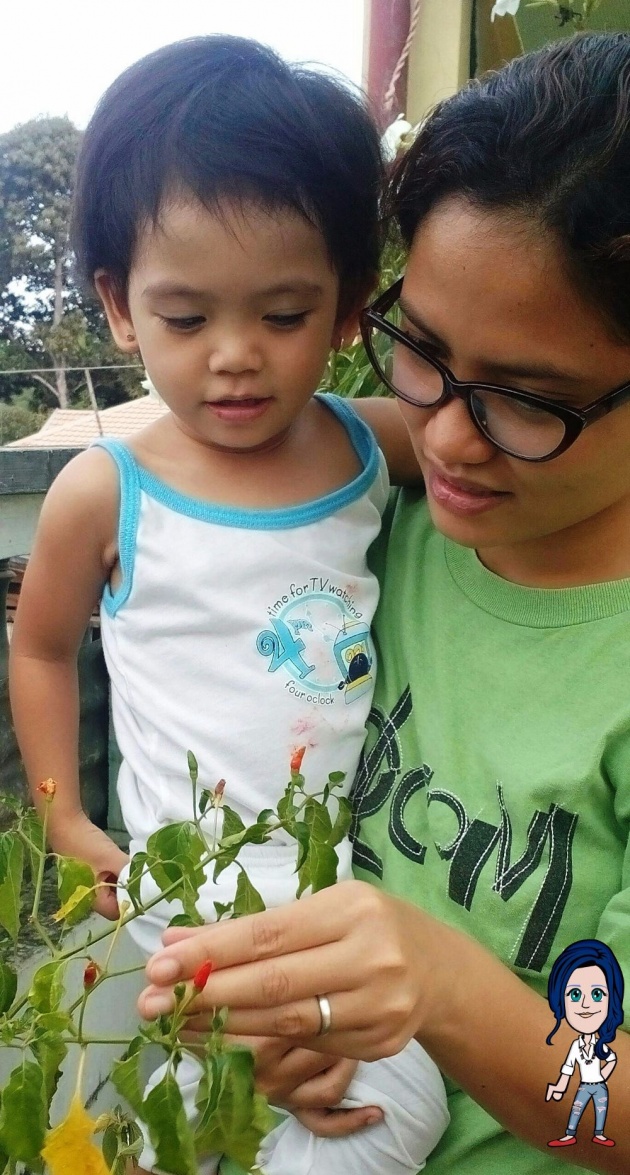 Image Credit: yadeed15 via Lenovo A5000 android phone


And when talking about Mother Nature, Filipinos back then were already inscribed as exemplary 'greenkeeper'. Not to mention, from ages ago that Filipino ancestors also teaches young ones on how to cultivate their own crops that may serve as their way of survival, and even nowadays, that conventional practice is being passed on through generations. Because I can just remember fond experiences with my grandparents who let us savoir-faire farming summer getaway once a year; and for that very matter, I am sure one of all bear witness as a Filipino who got such a remarkable inheritance which is being an environmental advocate and devotee on my own ways. In which is how I am supposed to be and that is now I am growing and promoting 'green life' to everyone as well as at my very home.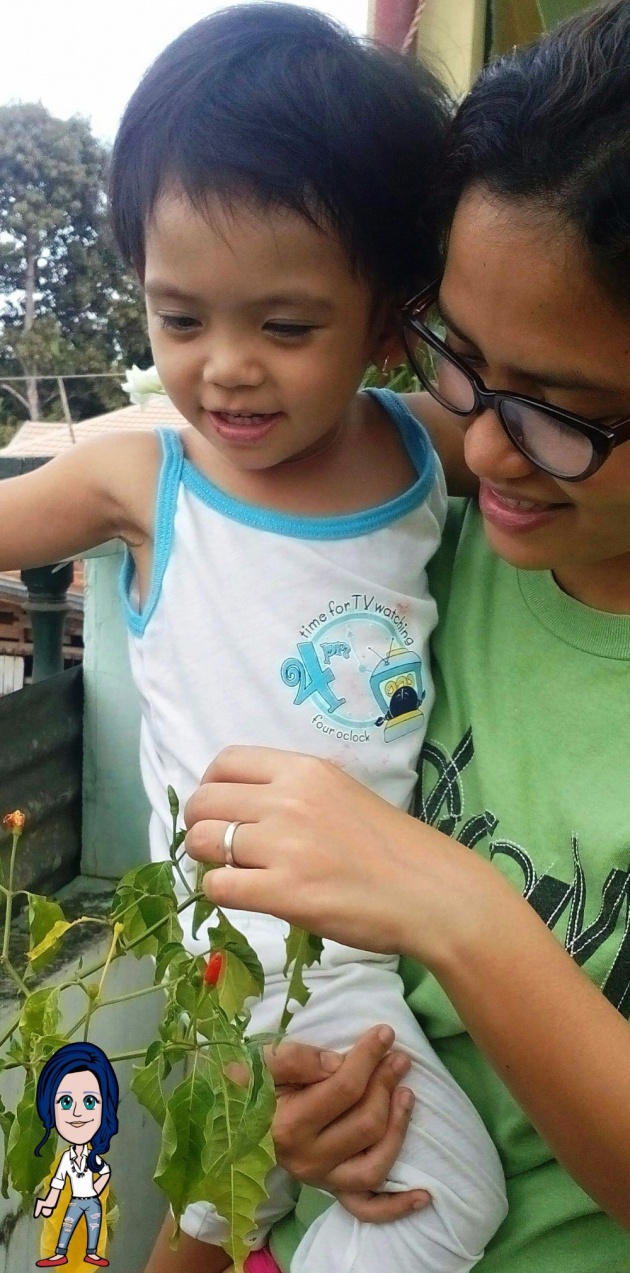 Image Credit: yadeed15 via Lenovo A5000 android phone
What is more rewarding and fulfilling feeling serving your family the healthiest treat simultaneously letting your little one experience the happy moment of harvest and success. Well, investing your toddler's early curiosity in the green world will definitely a 'worth it' story, for it also be the key to get them wonted-over eating fruits and vegetables too. Because same as with my toddler's situation, she loves to pick ripen bitter gourd in my garden and let me cook it for her as her dinner.
Because toddlers can't wait not to have a bite with what is somehow refreshing to their eyesight.

- yadeed15
That is why as an organic gardening enthusiast I will never let the opportunity pass by not to include teaching my toddler the healthiest lesson she could ever have and that is 'letting her in' in my garden too. Every now and then I let her get involved in some ways she can cope up to a little on this ''full-grown'' sense of task. For not because we are commissioning our little helpers on the gardening field we now can force them to act the very mature manner, nevertheless, they are still kids and much more they will still act as a kid. Let them explore and have fun too.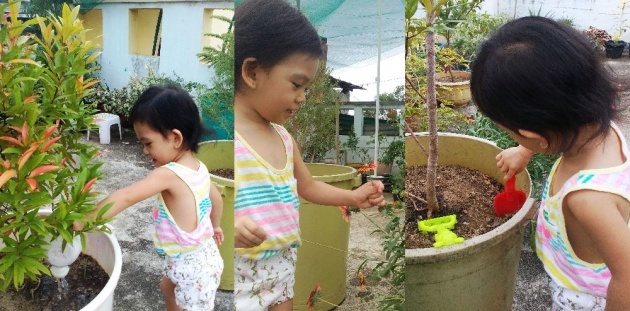 Image Credit: yadeed15 via Lenovo A5000 android phone


My little garden helper didn't take much of adjustment at first because at the very beginning I started my gardening, my little toddler wanted to come over near me to help and do the tilling of soil as well. And just like a ring on a bell on a very fresh memory I can never forget is when she was too elated to the feeling of having the permission to room around the garden and does some exploration. Specifically, when I hand over her first little watering-pot; she was so happy at that day and so excited to try it already. And on that very day, I instructed her that she can have her own row of flowers to water using her little watering pot. And every so often, she'll ask me that we'll check some of her flowers in our rooftop garden and mentioned some of my vegetables too, and at the same time to convince me of letting her play in the garden. Just like hitting two birds with one stone, learning and playing.
Gardening and Character Development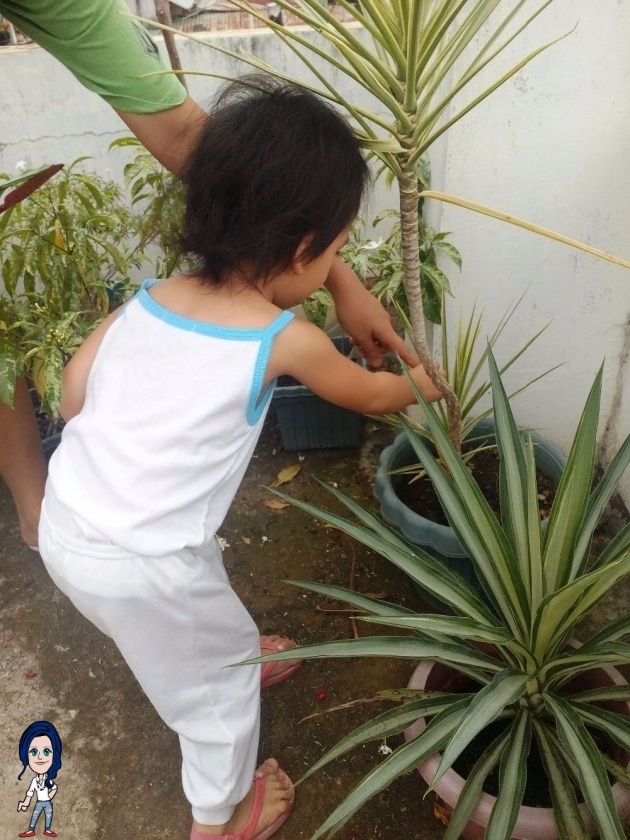 Image Credit: yadeed15 via Lenovo A5000 android phone
Venturing your toddler in gardening activity may empower lots of her or his skills at the very young age as well as discovering the natural good values as that may guide them as they grow up. Letting them explore and experience the natural way of dealing every day life's lesson is much more of enrolling them on a playgroup. For instances that when they start taking good care of their very first plant promotes the value of being a responsible little tot; same in explaining to them how plants need to be watered every often in order to survive is somehow the process of letting them exercise their way of understanding the things around them. And when the time they see a good result on their plants, like letting them harvest vegetables or pick those blooming flowers is a way of boosting their confidence, nevertheless, exposing them to an environment that is refreshing and pleasant to their everyday mood is endorsing them on how to love mother nature. Gardening is like an early 'OJT' to our little ones because they are being enrolled at the very young age of subject that talks about the science of plants, environment, nutrition etc, and in that matter they are developing the ability to reason out and their perception to the stuff that surrounds them. Showing them our garden and letting them in is like sharing our toys to them, and for that, we are expanding their sense of cooperation and as well as teamwork. And as they explore to our garden they are like walking on an open museum exhibit, for they expand their imagination on a realistic setup and somehow build up a talent of being creative too.
Video Credit: Family Fun Pack via Youtube 



Safety in the Garden for Toddlers
As parents, we see to it that we are giving our best to our children and making them feel how we love them, and on anyhow we don't let any mosquito bite them freely or even we are too concern of keeping them safe all the time. And in gardening, I can assure you that it is the safest activity to offer them rather than letting them run over through an open park. Still, there are some minor things to consider and making their safety, these things are the following:
· ALWAYS keep sprays and fertilizers away from reach and because I am promoting organic gardening- DO NOT USE HARMFUL CHEMICALS ON YOUR GARDEN!
· Buy them small and easy to use kid's gardening tools
· Always make sure to keep your equipment in a secure storage, especially the sharp tools
· Make sure to put gates or barriers in order to keep them in your sight always
· Do not let them roam around when the weather is too hot or raining, to avoid unwanted colds
· Make sure to let them wear the appropriate and comfortable clothing
· Do not leave garden hose lying down on the floor, they may strip over
· Do not let any water buckets easy for them to reach, they may slip on a wet floor
Less Stress Activities for them in your Garden
· Let them dig in on a dirt pile using small plastic garden tools or you can use an old measuring cups
· Let them have the same task you are doing but in a simple way. Like asking them to harvest ripe tomatoes or bitter gourd.
· Allow them to pick flowers for your vase or let them pull those little weeds.
· Teach them how to water the plants and offer them a small watering pot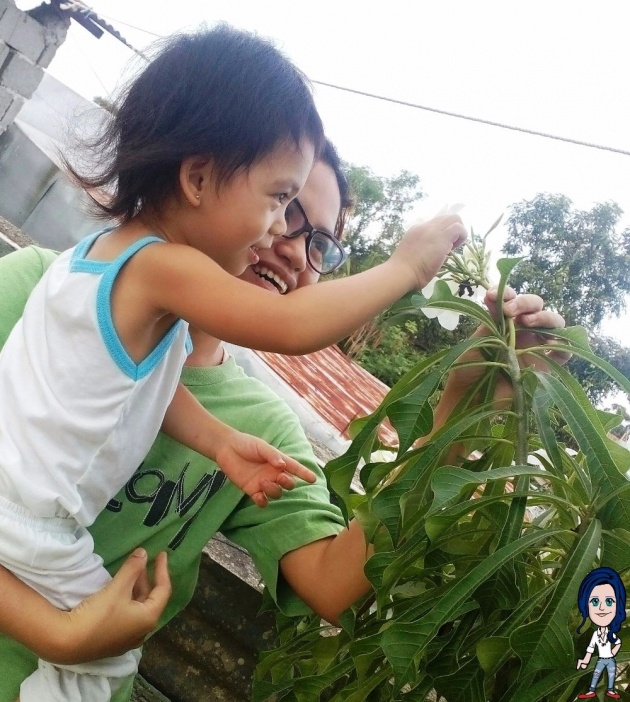 Image Credit: yadeed15 via Lenovo A5000 android phone
Video Credit: The Official Peppa Pig US via Youtube


I choose to post the Peppa Pig gardening episode because my toddler loves watching Peppa Pig. 



The Plain Talk Discussion about Gardening with Toddlers
Being a parent of a toddler is not an easy job as well as gardening with a toddler. Nevertheless, gardening can teach you both to become more patient and at the same time bond with each other without any pressure and due dates. Because when you teach a toddler about gardening and much more mature tasks you need to take it slow and sure, they are just new learners and they need much time to sink all the responsibilities. However, being more patient and gentle with them the whole session is a very challenging stuff, and regardless all the head aching concerns they do in your garden at the end of the day you'll see a happy kid and thankful for having a loving and cool parent.
Having the opportunity to become a parent is a very special gift, toddling with a toddler is a very an extraordinary experience and teaching them life's lessons every day is a divine feeling of contentment and fulfillment.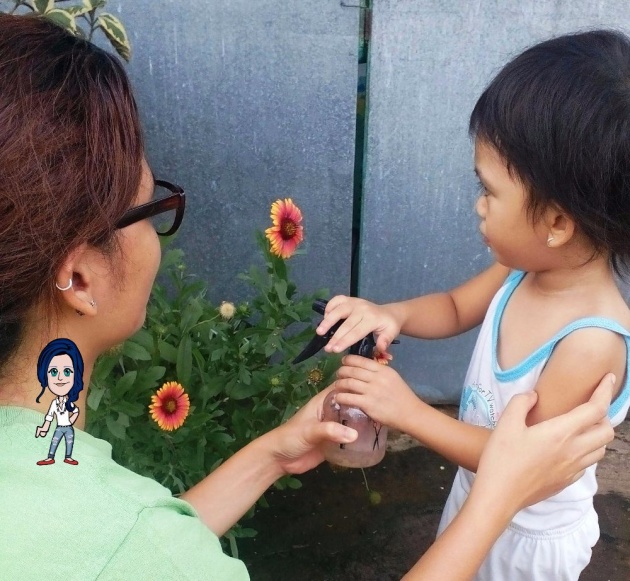 Image Credit: yadeed15 via Lenovo A5000 android phone
❀❀Thank you for reading my fourth blog about Organic Home Gardening!❀❀
Hope you enjoyed and learned something new today!
And I would like to give thanks to my co-bloggers from Bitlanders as well as the admin of this platform, for welcoming me here with warm buzz and appreciation! GOD BLESS YOU ALL!
❋❋For more blogs of mine check this →→ link guys! ❋❋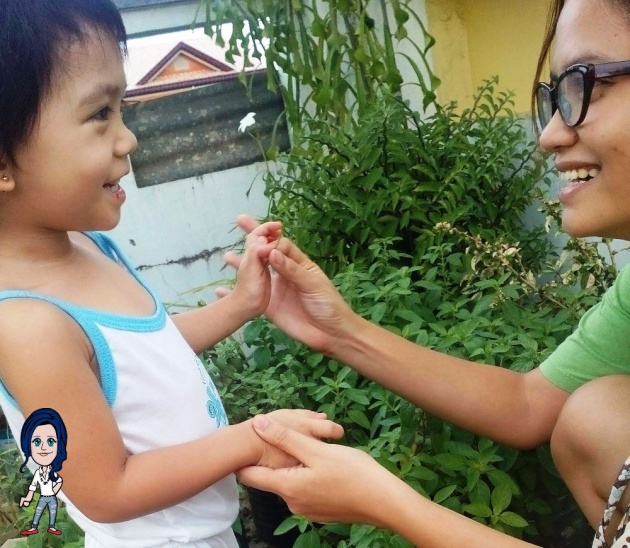 Image Credit: yadeed15 via Lenovo A5000 android phone