Hello, again people on earth!
Did you already buy a new pack of seeds from your nearest Agri-retail store after reading my first two blogs which are: Organic Home Gardening: The Basic Guide Part 1 and Organic Home Gardening: Essential tools in Gardening Part 2? Or did you already start searching more in Google about organic gardening?
If still, I did not convince you in my first two blogs about organic home gardening, I am hoping now in this third part I may inspire you with my rooftop organic gardening version. Moreover, I positively desiring that you will take joy reading this as I did enjoy gardening in our rooftop garden.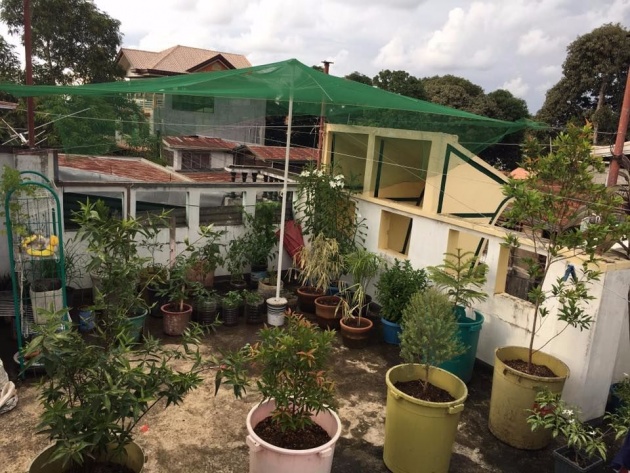 Image Credit: yadeed15 facebook account






Organic Home Gardening: My Rooftop Organic Home Gardening Version
Every so often, people tend to mix it up their ideas on what the implications organic gardening can really parcel out on our daily living. By and large group people nowadays tend to sash their asses with their interpretation as organic gardening a one infeasible and quixotic scheme. Yet, many of them just don't know the whole story nor did the dig into the past while memorializing how our great old folks make the cut without apprehending the use of harmful pesticides and synthetic fertilizers.
As what I have mentioned in my first blog the Organic Home Gardening: The Basic Guide Part 1, that setting up a home garden as a beginner may cost some dollars, hitherto, sooner or later you will eventually gain back what you invested healthily. Moreover, expenses will go down when all is set accordingly. When I unquestionably cinched over the idea of organic gardening in my backyard I positively did not bargain my money into the risky case. For I surely know in my mind that at the end of the day I will harvest a bountiful satisfaction of serving my family the clean and healthy food. What's more is the euphoria we'll experience as we keep clear our body away from health wrecker substances.
So what is

Organic Gardening

?
Organic horticulture is the science and art of growing fruits, vegetables, flowers, or ornamental plants by following the essential principles of organic agriculture in soil building and conservation, pest management, and heirloom variety preservation.
Source: wikipedia.org
The epitomize and straightforward explanation about organic gardening is that: Organic gardening is cultivating any kinds of plants by not applying of whatsoever unnatural products akin to pesticides, fertilizers and more other synthetic gardening chemicals.
In organic gardening, gardeners make use of recycling some other decayed plant leaves and waste from animals to produce natural soil conditioner or what usually others may know as compost. In this matter, you can say that your little garden is involved in the natural cycle of the environment through resourcefully adopting the added nitrogen from organic matter your compost made of.
As what this acquaintance of mine humouredly disclose to me when I shared thoughts with her about organic gardening, she stated this – '' So is it okay with you eating those leftover vegetables from your garden because snails and worms are eating them already before you have the chance?''. So then I just remarkably answer her with this- ''yes! I prefer to share my tomatoes with healthy worms than jeopardizing my family's health status.''
Supervising Pests and Epidemics with No Use of Harmful Chemicals
Other instances when growing a garden in an organic way, we must prudently accept that we will have a by-product of tomatoes and peppers which are in not so spotless in form. Nevertheless, pests are not an everyday enemy in our garden; they usually have their own season of being plentiful.
· Be watchful and attentive
Being alert is your most significant and basic protection from all the pests surrounding your garden.
· Not all eerie-crawling insects need to be crushed
There is the form of insects that cooperate in our environmental ecosystem. Like the busy bees around, they play a very important role in pollination.
· Barricade the surroundings
Setting traps like those ''yellow sticky'' papers can easily pitfall plenty of flying pests that's been bugging your plants.
· Natural Pesticides
Yes, you heard it right! Natural pesticides do exist. And if the time will come that your garden is being infested roughly; don't hesitate saving your garden using the organic way in less harmful yet impressive.
Say Hello to your Garden's Insect Friends
It pays to know the little insect helpers from the pillager insects. Listed below are some easy to find insects that will aid you in protecting your crops.
· Ladybugs
Coccinellidae is a widespread family of small beetles ranging from 0.8 to 18 mm (0.03 to 0.71 inches).They are commonly yellow, orange, or red with small black spots on their wing covers, with black legs, heads and antennae.
Source: wikipedia.org      
Ladybugs can be visibly detected noting their yellow, red, orange and black spots on their back. They love to feast out on aphids which apparently known for some as the plant lice. Other insects with soft bodies are also what ladybugs favorite sup too.
· Green Lacewing
These insects are notably known for having a bright green half inch long body composed of transparent wings. Green lacewing insects love to dine to small pests on everyone's garden as well as munching over those mites and insect eggs too.
· Yellow Jackets and Hornets
These are the type of insects whom mostly are disturbing in our gardens and love to build their nest once a year in roof eves and trees. Yellow jackets and the hornet's most favorable food are the flies and aphids.
· Honeybees
As what I have mentioned above about how bees being useful in our garden in pollination process, they also produce kinds of honey that have much more natural uses topically as well as home remedies for various health concerns.
My Rooftop Organic Home Gardening Version
Video Credit: yadeed15 via Bitlanders
After a few months I gave birth on our first born and by the time I started giving her solid foods, somehow an idea ripen into a fascinating stratagem of growing foods the organic way. As a consequence, I started from the very basic in which I need to decide where I should put my home garden. By cause of, we moved on a place that I don't have enough space and soil beds to grow my plants. The first months were just like a 'trial and error' jump-off and I almost surrender the green flag. Apart from having an empty rooftop, so much more thoughts crawling in my head, esprit d'escalier hit me with bitter thoughts. Good thing the soul of St. Fiacre never leaves me unattended with all the second thoughts running through my mind.
St. Fiacre is also a patron saint of gardeners and of cab-drivers of Paris.
Source: http://www.catholic.org/
Withal, next thing I know I just found myself amazed and inspired scrolling the Pinterest page that is full of gardening tips using recycled containers. Most importantly, I then leisurely gathered few tools I needed as a beginner and look for money-saving recycled containers in the neighborhood as a substitute for soil beds.
Video Credit: yadeed15 via Bitlanders
When everything is set and done, I never noticed I already have a fresh open food vault in my rooftop garden with naturally fresh tomatoes, peppers, eggplants, bitter gourd, kaffir lime, calamansi, ginger, lemongrass, onion leaves and aloe vera. I also collect different types of herbs too that I've been obsessed with adding on my juice ever since.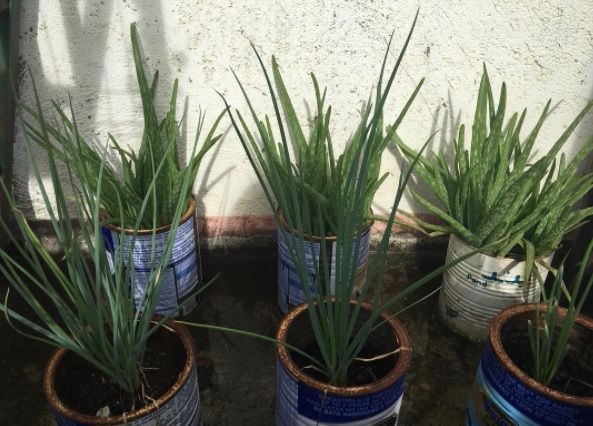 Image Credit: yadeed15 personal Instagram account
Aloe Vera and Onion Leaves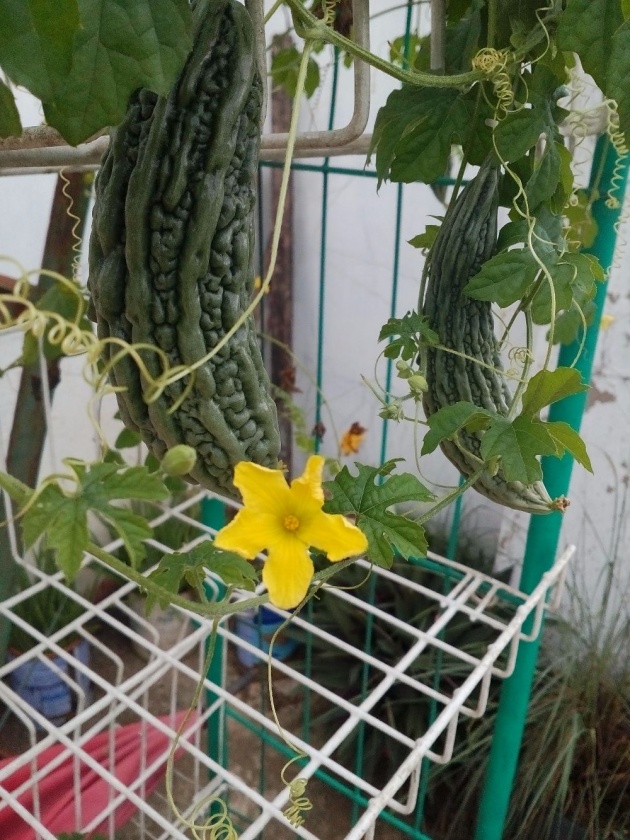 Image Credit: yadeed15 via Lenovo A5000 android phone
Bitter gourd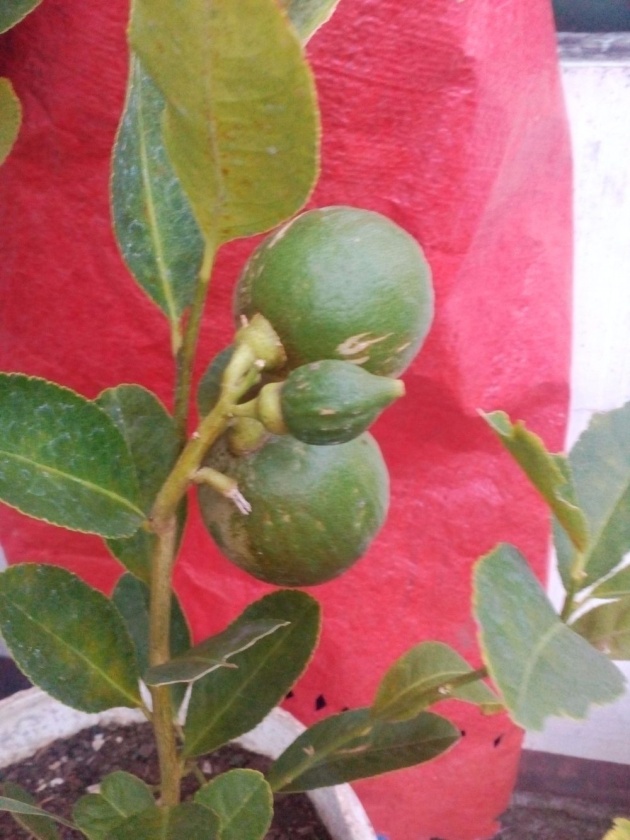 Image Credit: yadeed15 via Lenovo A5000
Kafirr Lime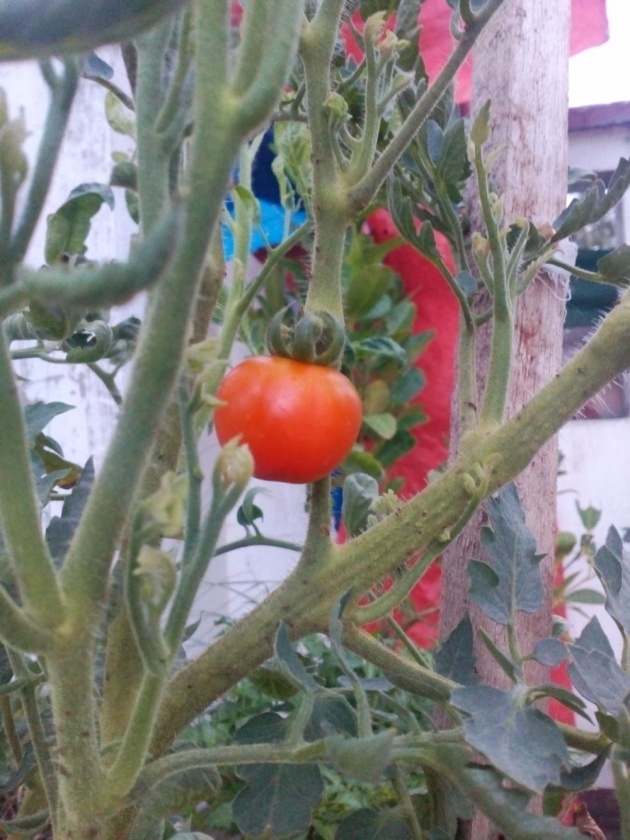 Image Credit: yadeed15 via Lenovo A5000 android phone 


Cherry Tomato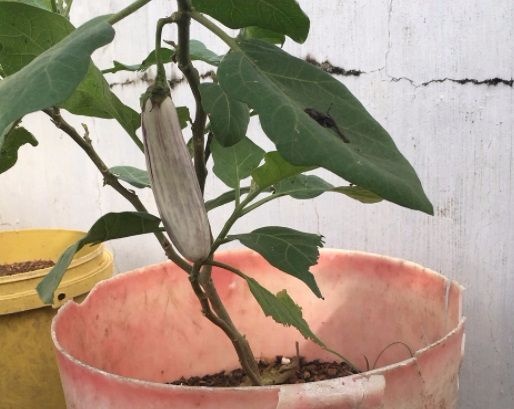 Image Credit: yadeed15 personal Instagram account 
Eggplant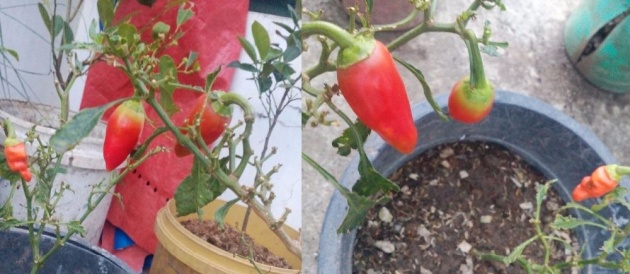 Image Credit: yadeed15 via Lenovo A5000 android phone 
Peppers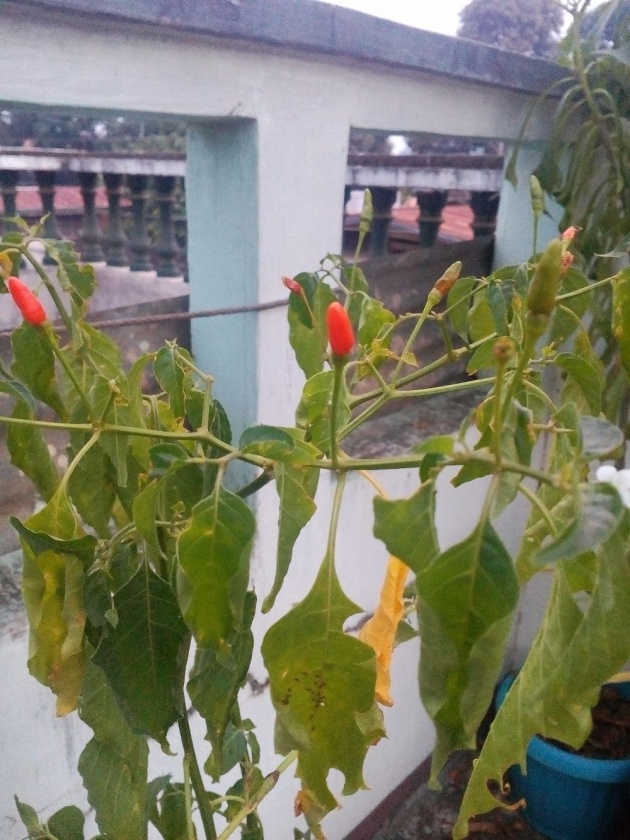 Image Credit: yadeed15 via Lenovo A5000 android phone
Chili Peppers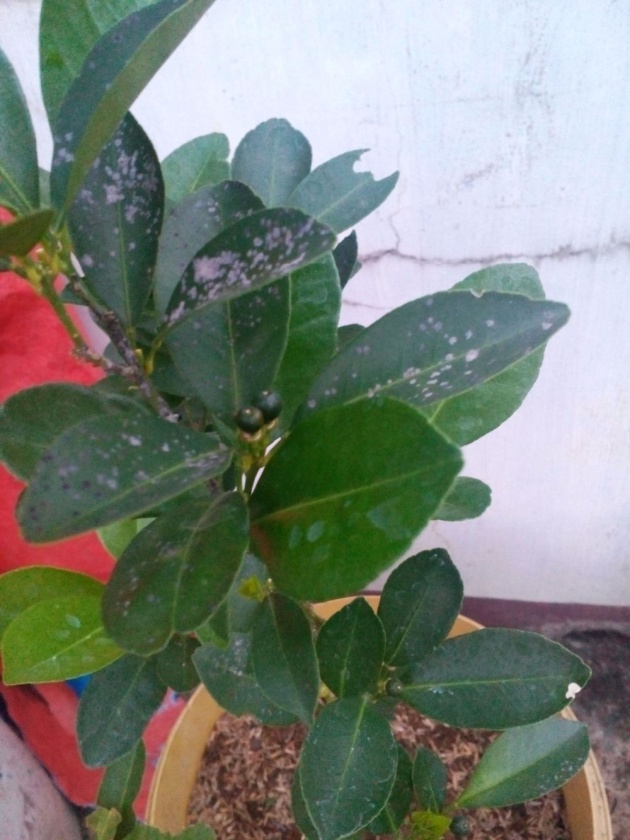 Image Credit: yadeed15 via Lenovo A5000 android phone
Calamsi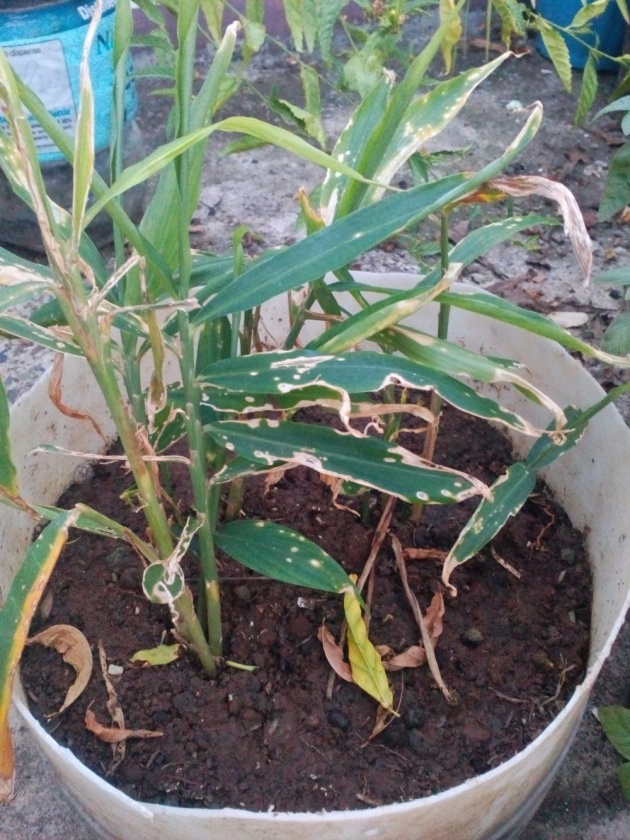 Image Credit: yadeed15 via Lenovo A5000 android phone
Ginger
Gracias!
Until my next blog!
Ciao!

✿✿✿ © yadeed15 2017 ✿✿✿

For more blogs of mine check this link guys! <3