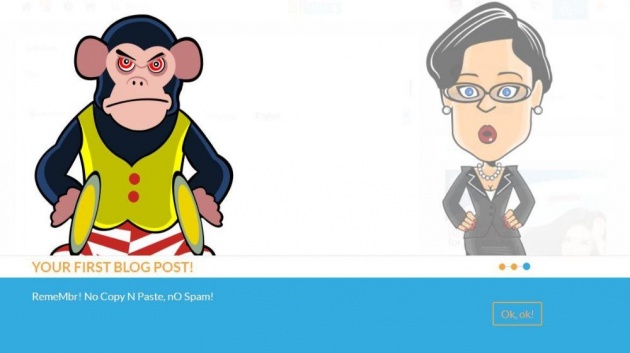 When I joined bitlanders, there were reminders in every section before you post your first post that there should be no spams, no copied and pasted content. However, I see a lot of copied and pasted stuff from other sources and posted here.
It's funny because the picture above is not even mine - it's from bitlanders.
Anyhoo, any online sites like this has spammers. I hope there is a better way to rid of them. Why do we have to make effort in posting our own when we can just copy and paste from other source?
What's the use of being original then?
This is a good site and a promising one. I can tell that the founder of this is focusing more on bitcoin or other cryptocurrency, film making and judo. I think it is what is being promoted here every now and then. We are even encouraged to write more about bitcoin or other cryptocurrencies and other digital assets.
They have been emphasizing about originality. I hope everyone should heed their plea so this site will stay longer.