My brother together with his wife who are both bitLanders users here had enjoyed their time swimming with the whale sharks of Oslob, Cebu last Monday. I on the other hand didn't get to experience it again due to some girl reasons. You know what I mean about that. But even though I didn't get to swim with the sharks again, i will instead share some information i had gathered while i was there in the area for your reference in case you might be interested in visiting this site in the future.

Let's start with briefing procedures.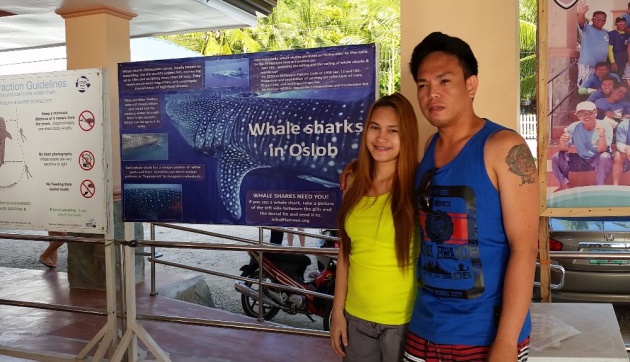 If you are a tourist and you don't know anyone in the area, most of the people here would refer you to a resort but that will be too costy so i definitely suggest that if you aren't planning to stay at any resort, just ask the locals in town as to where is the briefing area. In this way you won't be paying any resorts entrance fees. Compared to our visit a few years ago, this visit was more efficient and smooth because the process was pretty easy and the area is bigger with proper working staff as well. Someone will welcome you upon arriving and will direct you to the orientation site.

In the orientation, a personnel will talk about the guidelines or rules during once you start swimming. I even took a video of it here:

Unlike before, these personnel are fluent now with their work, they even got their own uniforms and something was really funny while the orientation was going on. I noticed that only our group, me, my husband, my brother and sister in law were the only
Filipinos
, the rest are foreigners, there were
Americans
,
Germans
,
Australians
and most of them were
Koreans
. The rules include
not touching the whale shark
staying four meters away from it
turn off camera flashes
no sun blocks or lotions should be applied to skin, if one has already applied it, one has to take a shower
The payment has to be done after the orientation which only took around five minutes. Fees vary depending on your choice if you opt to stay in the boat, that's only 300 pesos while if you prefer to swim with the whale sharks the that will be 500 pesos. If you are a local like my husband with an identification card with you, you'll pay 30 pesos only if you'll stay in the boat and 50 pesos if you'll swim with the whale sharks. For anyone who are in any resort in the vicinity, certain rates are also given depending on the agreement of the resort.

Now this fee already includes the usage of the life jackets and goggles unlike before, we have to rent it for a few bucks. It is better this time as the usage of those life jackets would be centralized and there's a cleaning area for the goggles too. Upon going down from the payment table, a customer will be assisted and will be given immediately as this is a requirement, no lofe jacket means no swimming but you cab definitely take it off if you want once you reach the swimming area.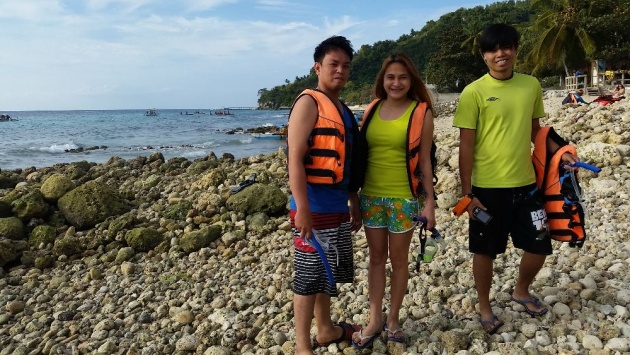 We didn't have underwater cameras with us but there's a stall for underwater camera for rent. I went on and rented one which cost 500 pesos, another 50 pesos will be added to save it to a CD but if a customer has an SD card, saving it will be free of charge. I brought an SD card with me at that time so I only paid 500 pesos. This was not available before though.

Then off they went to the seashore, a lot of boat men were waiting there together with their boats, two boat men assisted them and off they went to the sea. Just a distance away, it is obvious that the visitors are all swimming and the thirty minutes time will start once the customers swims into the waters.

It is a great experience and even though I had not gone with them, their testimonials state that they had indeed a great time and it was a bit scary when you know that these sharks are so huge in person. The whale shark doesn't mind the people around though, all its attention is focused to food. Some of the boatmen are there to just feed the sharks, they feed on little shrimps as they don't have any teeth, they'll just shallow the shrimps and that's it.
Here are some of the videos taken by my husband while they were in the sea:
At the shore were I was just waiting for them to finish, I had also observed that there are already restaurants around and souvenir shops too! Key chains, tshirts with Oslob and whale shark prints are available, mugs, carved woods and a lot more!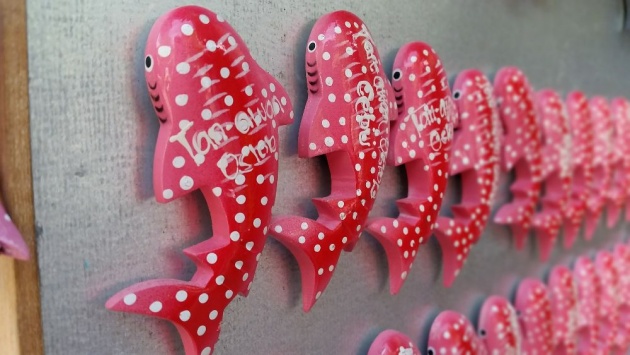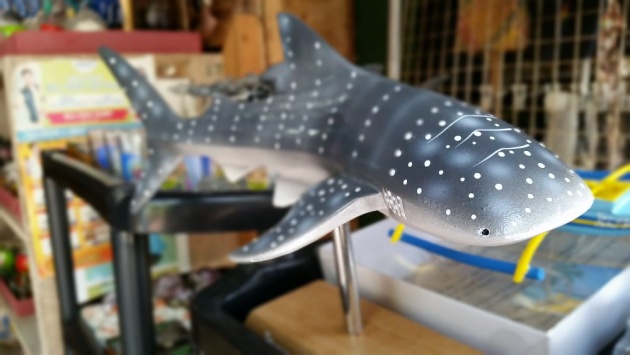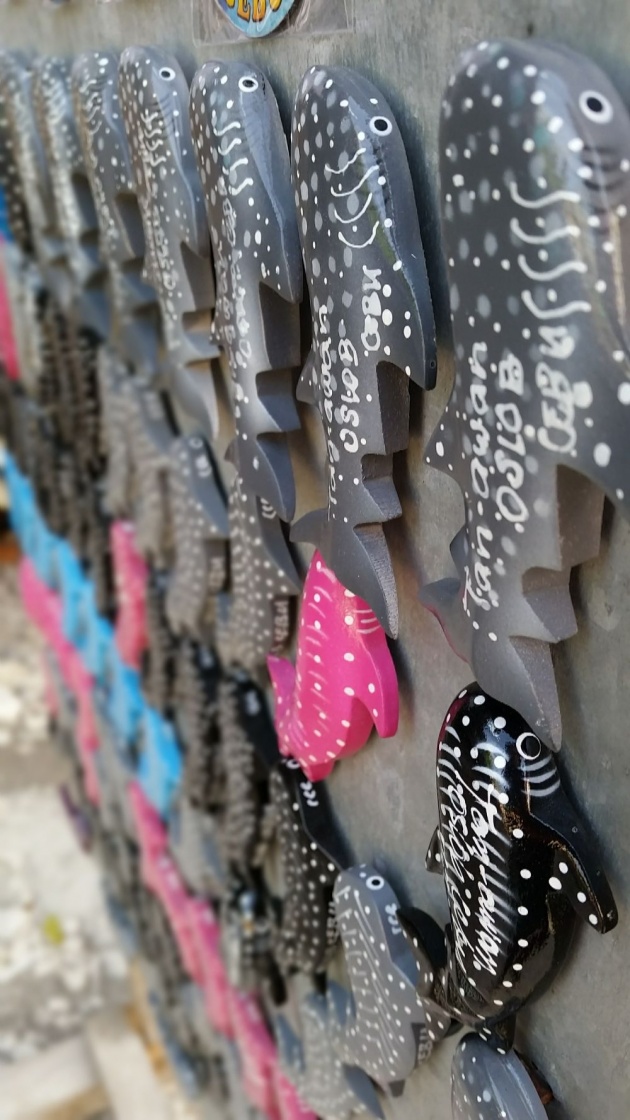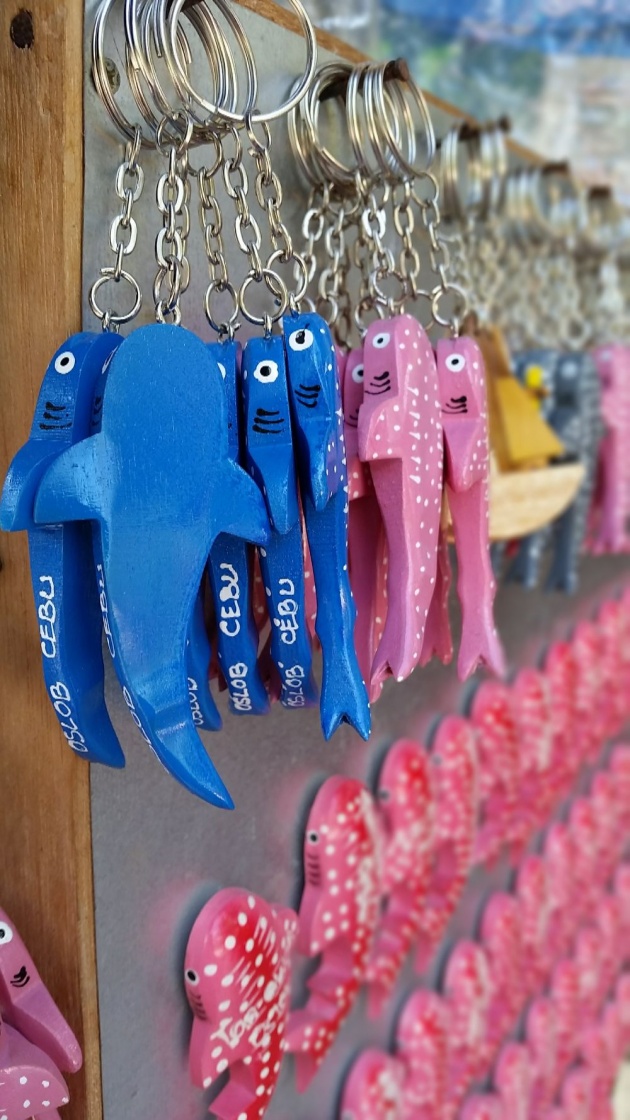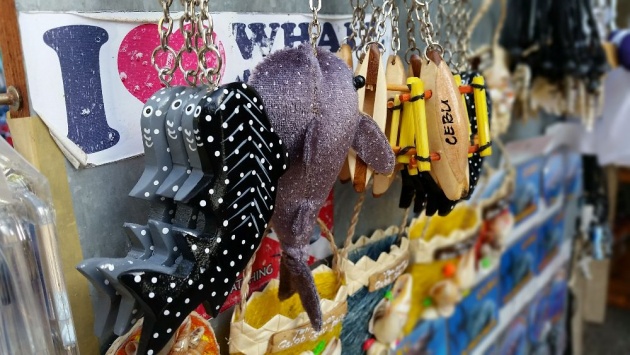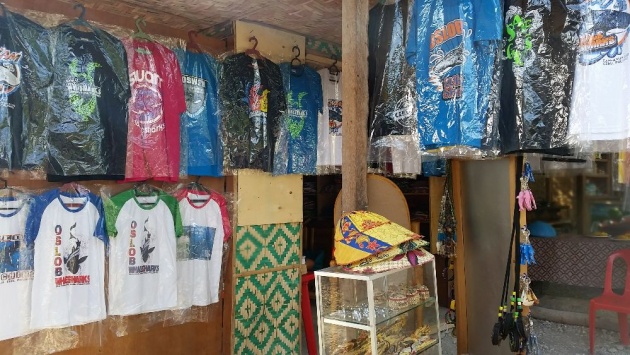 Found a lot of foreigners buying the shirts actually as well as the key chains! I guess they are going to bring them home to their country and give it to their loved ones.
Please do check some related blogs: