Kumustamos my fellow Bitlanderians! I am hoping you all doing great today.
Here I am now with my new travel blog and I am also hoping you'll love it!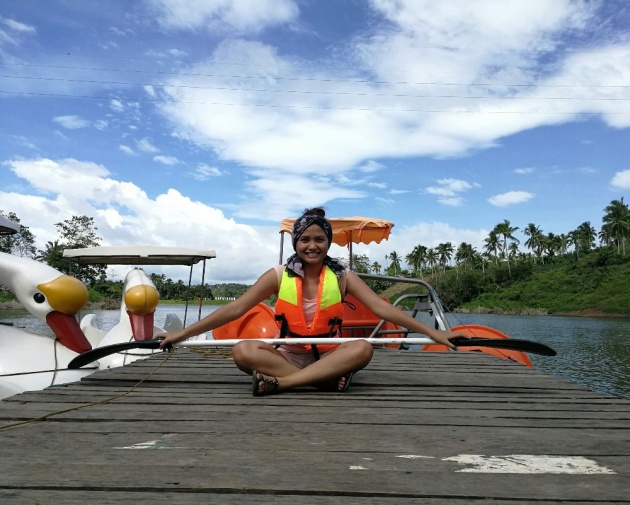 Image Credits: yadeed15 via Bitlanders
Our Amazing La Libertad Lake Adventure
La Libertad Lake Adventure in Kapatagan Lanao del Norte is the first hugely brilliant man-made lake I have ever seen in my entire life. And this man-made lake is not out-of-the-way from the very heart of the town named Kapatagan. And for those adventure seekers like me and my friends, anyone would love the adventure they will take when they will go to La Libertad Lake Adventure in Kapatagan Lanao del Norte.
The Land of Beauty and Bounty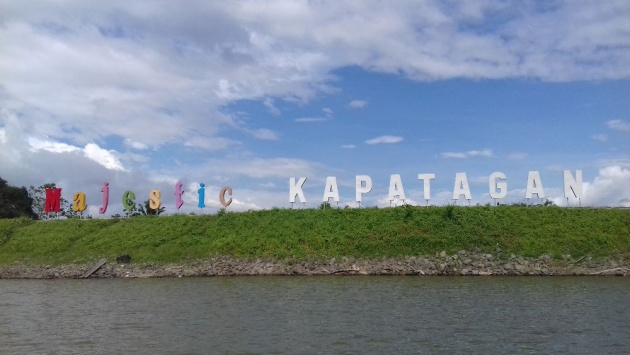 Image Credits: @yadeed15 via Bitlanders
The official municipality of Kapatagan Lanao del Norte is Kapatagan itself and it is known to be the second class municipality in our province the Lanao del Norte, Philippines. This municipality also holds 62,000 plus population from the latest census count. It's southern and eastern part of the place consists of big mountains that surround the municipality in which it serves as its natural wall protecting the locals and the place itself from typhoons. Counterbalancing the mountain's resources for goods and daily living with the presence of in even coastal lands and valley with some rolling plains wherein the locals get their financial support.
Kapatagan Lanao del Norte is also known for its five major rivers that flow towards Panguil Bay, and they are Maranding, Panoolon, Butadon, Kidalos, and Balili. With regards to bodies of waters, Kapatagan also holds two famous majestic waterfalls, the Cathedral Falls in which I wrote a blog about it in my previous post and the second waterfalls is the Sta. Cruz waterfalls. And these great bodies of waters Kapatagan Lanao del Norte possessed serves as Kapatagan's big supply of fresh water all throughout the neighboring barangays.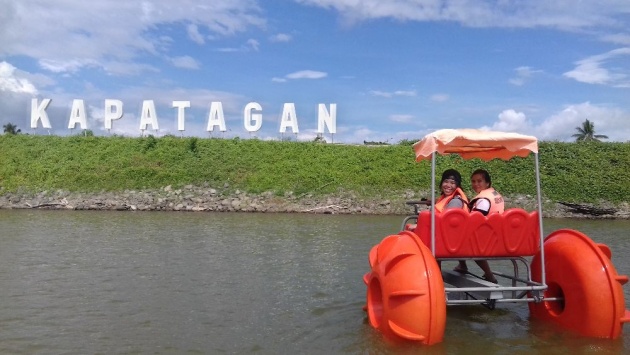 Image Credits: yadeed15 via Bitlanders
Say HELLO! to my lovely tavelmates -

@kneelyrac and @goiinmary!

- yadeed15
So back to the main subject in which the La Libertad Lake in Kapatagan Lanao del Norte and as what I have said about the man-made lake, this kind of a lake is clearly located at the top of La Libertad Kapatagan and definitely surrounded by big mountains around it. In that way, it represents as one hidden treasure in a middle of a pile of big hills. And as you know it has a total land area of about ten to fifteen hectares.

Getting There
Video Credits: yadeed15 via YouTube
If anyone decided to go to La Libertad Lake in Kapatagan Lanao del Norte that coming from Iligan City Bus Terminal, just like me and my friends, we took the bus that is bound to go to Kapatagan Lanao del Norte. And upon entering Kapatagan main center the traveler may now ride a motorcycle ride that is known in the place as habal-habal. I recommend riding habal-habal instead those sidecar motor vehicle ride because the place itself is quite rough to take and riding a habal-habal is the most convenient way to do it. In the main center wherein you can find lots of habal-habal driver, you can then ask them to take you guys towards La Libertad Lake. The locals in this area are so friendly and accommodating, they will cater you towards the lake safe and sound.
So we took the van ride for almost three hours travel coming from our place because at this time there were lots of road construction in our way so it was a bit traffic along the way. And when we arrived at the main center, just like what I have said, we chose to ride the habal-habal going to La Libertad Lake. We had a 20 minutes habal-habal ride from the main center of Kapatagan towards La Libertad and in a total of 11km travel.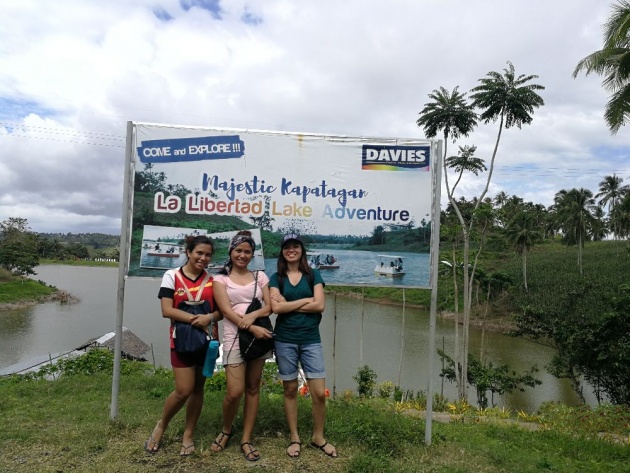 Image Credits: yadeed15 via Bitlanders
And when we took our first step in La Libertad the gang then eventually took lots of pictorials and lots of pictorials - one of the main reason was then executed continuously towards down to our main subject for the day.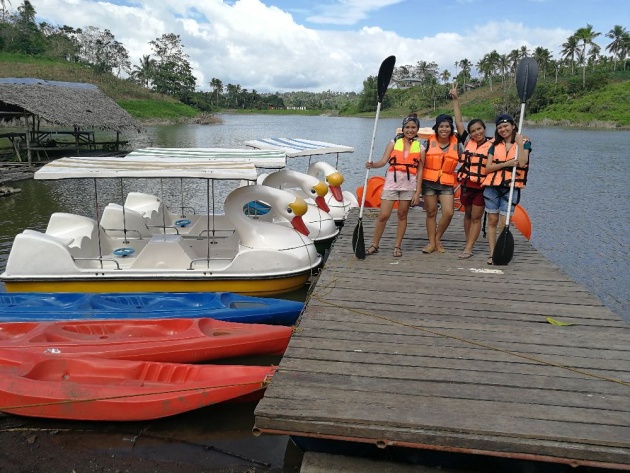 Image Credits: yadeed15 via Bitlanders
In our amazement, La Libertad Lake did surprise us with the rides they can offer to us at that time. We excitedly jumped off our asses to their affordable water rides.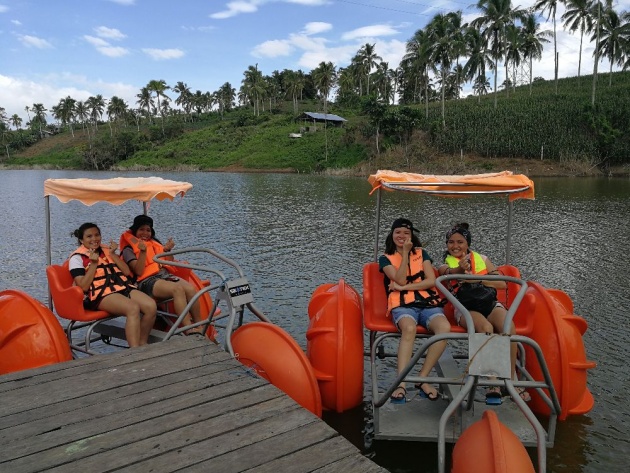 Image Credits: yadeed15 via Bitlanders
We choose the tandem bicycle ride, and at first, it was a bit hard to do. But we eventually manage to paddle around the lake, but of course with lots of effort.
Video Credits: yadeed15 via Youtube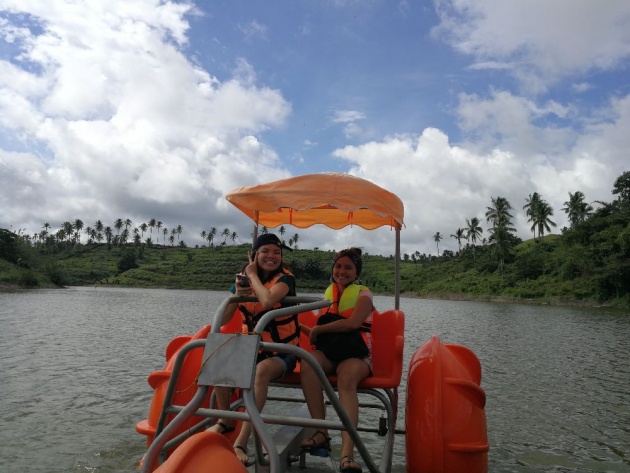 Image Credits: yadeed15 via Bitlanders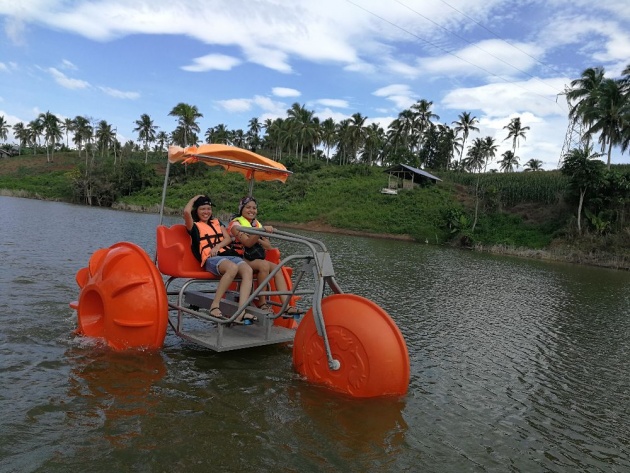 Image Credits: yadeed15 via Bitlanders
With the greenly fresh and cool air that surrounds us, we didn't notice the scorching heat from the sun at that time.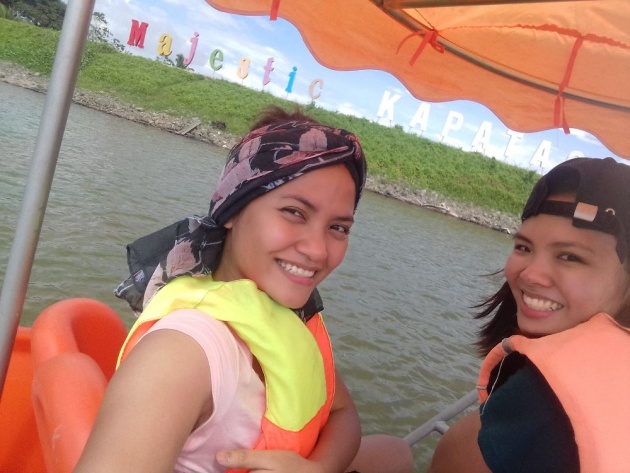 Image Credits: yadeed15 via Bitlanders
If only you can see in JPEG how we screamed our lungs out with joy and happiness as we took lots of photos, videos as remembrance because we really did enjoy our impromptu adventure bonding that the gang will never ever forget.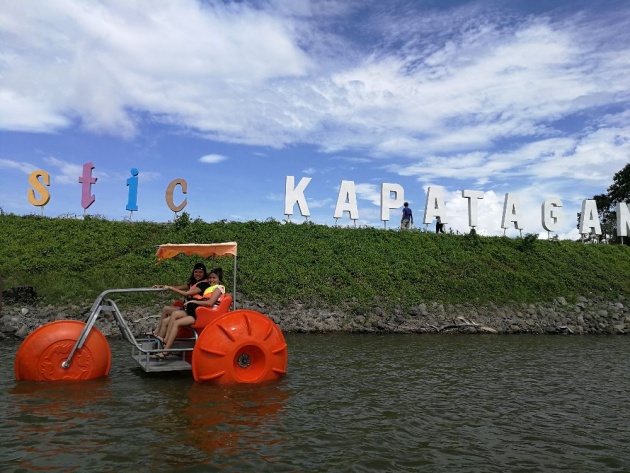 Image Credits: yadeed15 via Bitlanders
"Life is either a daring adventure or nothing."
Friendly Tips For My Fellow Travelers
1. If you can take your lunch meal or snacks before you go, I suggest you take it fist because the place is kinda remote and you can't see any available stores at the moment, you can also eat at the town center before taking the habal-habal ride. You can also bring some snacks and water along with you guys if you decided to stay for hours.
2. If you have a waterproof mobile phone case dry cover bag pouch, I suggest to you that you may need to bring that one along with you because the water ride is quite tricky and it will serve as your protection to your gadgets. And as far as I know, they only cost less than $5.
3. To those travelers who have sensitive skin, kindly please bring your favorite mosquito repellent lotion. I am not saying that the place is crowded with mosquitos but I am just reminding and just wants to prevent further emergency cases. Sunscreen lotions can also be your friend here especially on summer days.
4. In all other adventures, you will take, please do not bring your pricey pieces of jewelry along with you. Just bring the most important ones and skip the bulky stuff.
ACTIVITY FEES:


Bus Fare P100-P110
Habal-habal Fee (Back &Forth) P100
Entrance Fee P5
Big Bicycle Ride P75/head/hour ( 2 persons only )
Swan Pedal Boat P75/head/hour (minimum of 2 person)
Kayak Boat P75/head/hour
And that's all for now, until my next blog
Ciao!
© yadeed15 ♕ 2018
❋❋ For more blogs of mine kindly check this ➩➩➩ link guys! ❋❋
❋❋ You can also check out my reviewed photo gallery through this ➩➩➩ link guys! ❋❋