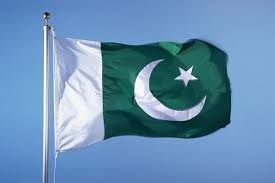 Our country Pakistan
O Allah'' give our country more strength our mountains remain constant.
Our rivers flowers forever with shine grassy.
Oh Allah our Pakistan remain prosper forever.
My dear fallows our dear Pakistan come into being in 14 Agust 1947
It is a result of countless sacrifices of our great leaders and people.
Who sacrifices their lives'' property and who lost their families just because of beings Muslim.
Why we be separated we separated just because of Islam' we separated from India ''therefore'' we can pay and obey and obey all orders of Allah and Rasool (S.A.W).
But now'' we are not paying our role that role for which this Islamic state come into being.
Social and moral evils are increasing in this ''Islamic'' state our leader are corrupt ''who thinks about just for their own self and we! We just depend upon media '' we fallow media and forgive that what roles we have to pay.
Prejudice is increase and we behave like prejudiced that is totally against to Islam.
Our degrees become totally useless.
A graduated student is jobless.
Qualified and deserving people are not being selected for job.
They selected for any kind of job just based on nepotism resources'' back ground.
We totally forget the guidelines of Islam'' so we are suffering of integrity'' stress frustration conflicts.
So'' time has not gone.
We have to open our eyes.
We will have to be united and get rad from prejudiced thinking