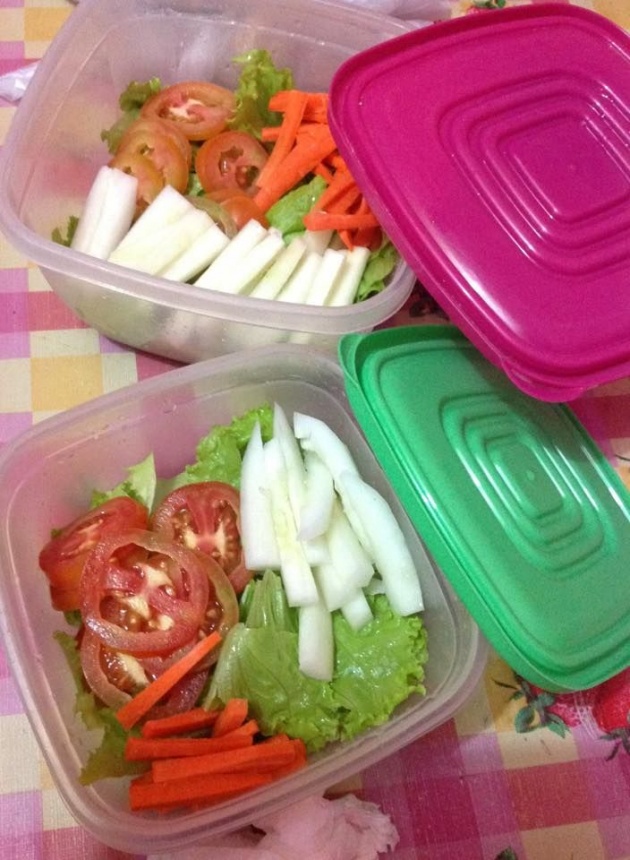 Super love it that I was able to make our own salad for dinner. Well, actually, mine's for dinner while hubby's going to eat it for his snack break later.
I just want to share this. I have been eating all these kinds of foods for two weeks now and I am definitely happy that it keeps me energized and full that I am not anymore craving for additional stuff to eat after dinner.
I suggest everyone should try to eat raw foods just like our ancient elders.