Painting is a very pretty and nice art. It is possible to show by colors what we have in our brains and hearts. We can paint the map of our country or our hometown. As it is an interesting art the students are very interested in it. Therefore, the Citadel Company and FilmAnnex Platform have a present for the students; they can paint their what they think and feel on the papers as paintings.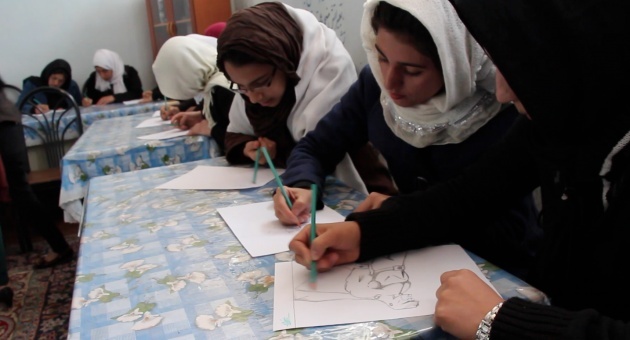 Everyone has a champion in his/her life that likes to have his/her characteristics. The Citadel Company with cooperation of FilmAnnex provided some heroes for the students of Amir Ali Shir Nawaie high school, to test the students' abilities in Paintings.
The students are very happy with special thanks for Miss. Roya Mahboob who prepared these opportunities and facilities for the girls to show and paint what they think and feel. They are very grateful of Mr. Francessco Rulli that with all existed problems continued to help Afghanistan and make these opportunities.