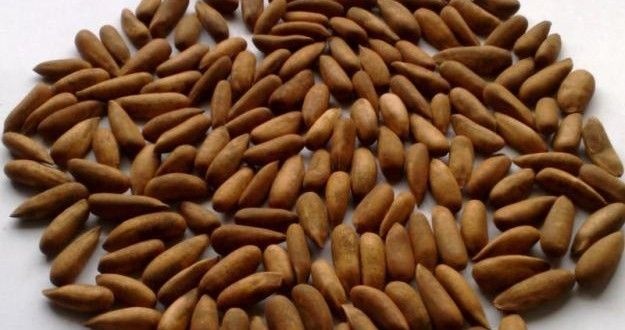 ISLAMABAD: Pakistan's exports of pine nuts/Chillgoza are experiencing an increasing trend in the current fiscal year and Pakistan is ranked as the second biggest producer of pine nuts just after China. The export pine nuts increased by $ 17 million in previous fiscal year than the volume in 2012-13.
This ranking is based on monetary value as well as on quantity. The total export value is more than 45 million euro for almost 2.5 thousand tons exported last year by Pakistan.
Chilgoza/pine nut is jewel of pine nuts species. It is found in western Himalayan forests of Pakistan and Afghanistan. Chilgoza pines have similar appearance as stone pines; featuring long slender, pointed kernels. These are famous around the globe for variety, quality taste and color.
Tune of exports of pine nuts in fiscal year 2012- 13 was $51 million while this export increased to $ 68 million in 2013-14" a well placed source at Ministry of Commerce (MoC) told this scribe here on Saturday, adding that major importers of Pakistani pine nuts were China, US, UK, Scandinavian countries, Middle East and Europe.
The pine nuts are called piñones in Spanish and pinoli or pignoli in Italian. However, the seeds of the pinyon pines (Pinus edulis and Pinus monophylla), which produce in the south-western US and in northern Mexico, are known as pinon nuts.
The 28 member states of European Union (EU28) have imported 10626 million euro worth of pine nuts from the world. The quantity of those pine nuts was 2358,000 tons
Moreover, several countries of the Far East, Central Asia and Russian Federation also imported pine nuts in bulk quantity from Pakistan despite serious challenges of lingual and taxation barriers.
Pine trees grow in the wild cold and taiga forest regions of the northern hemisphere. Interestingly, they are huge, straight erect trees with large stem and may reach up to 75 feet in height with pyramidal or umbrella like dense foliage cover.
Importers of pine nuts from Pakistan from various countries have to face the issue of double taxation which higher their cost of import and ultimate they face cool market response.
Even then Pakistani pine nuts remain successful in attracting very good response from the local buyers than pine nuts of other countries on the basis of a peculiar taste and fragrance.
This is why export of Pine Nuts increased by 32% during the last FY (i.e. 2013-14) as compared to FY 2012-13. Moreover, MoC secured preferential market access for Pine Nut in Pakistan's FTA with China.
Pine kernels are, indeed, very good source of plant derived nutrients, essential minerals, vitamins and heart friendly mono-unsaturated fatty acids that help benefit in reducing cholesterol levels in the blood.