• Ali says Pakistan will look to go after Adil Rashid and Moeen Ali again
• 'We'll try to dominate with the bat, especially the spinners,' says captain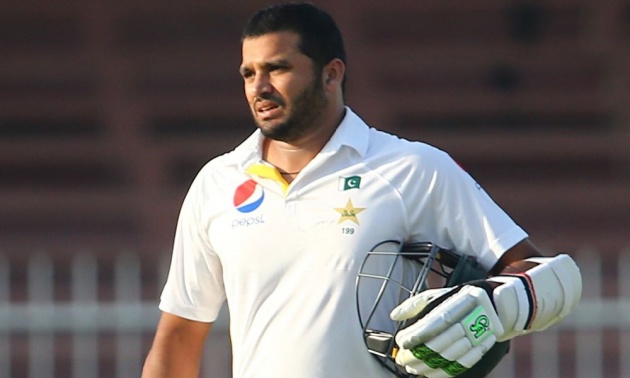 Pakistan are all set to once again target England's two inexperienced spinners when the two countries meet in the four-match one-day international series.
It was only after the hosts' Test series victory that their captain Misbah-ul-Haq confirmed the obvious intention from the outset to try to dominate the perceived weaker link of England's attack in these conditions.
There is no question it worked as Adil Rashid and Moeen Ali failed to contain a batting lineup which has grown up to be expert against spin.
Misbah's ODI counterpart Azhar Ali has not bothered to wait until the deed is done to spell out Pakistan's gameplan this time.
"We'll try to dominate with the bat, especially the spinners who haven't bowled much in the subcontinent and UAE conditions," he said. "We'll try to capitalise on that and put them under pressure."
Among those who will be on hand to help is Pakistan's veteran all-time record Test run-scorer Younus Khan, back in the 50-over fold after being used sparingly in the format over the past two years.
Azhar said: "We welcome him into the team, and he always helps with his spirit. He's a very fit guy, so we hope he can do well and then can carry on. We hope he plays how he has in the past.
"Younus is a legendary player, and his role has always been important for the team – not only in Tests but also in the one-dayers. His commitment level is great."
Pakistan are intent on avoiding a repeat of 2012 here, when they beat England 3-0 in the Test series but then lost the ODIs 4-0. On the eve of the first match at the Sheikh Zayed Stadium, Azhar added: "This is also very important for us.
"We've have won the Tests, so we want to take that morale into the ODIs and perform like that."
Azhar himself had to miss the final match of Pakistan's series victory in Zimbabwe because of a foot infection and then the first two Tests against England after a family bereavement.
He said: "Our Test team has been the same for the last five or six years, but in the ODI format a lot of new players have come in after the World Cup. I am new as captain, so I hope this team will settle."