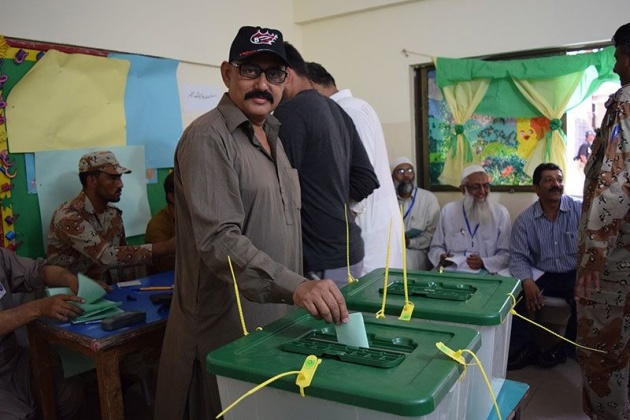 At the Govt. Girls Primary School Aziz National, the situation was slightly different. Although women were still not being frisked, a policewoman was there to check the CNIC of all female voters.
Many voters who were informed that mobile phones were strictly prohibited inside the station felt extremely bothered by this, because they didn't know of the rule beforehand.
He also told me that the Rangers were present in the station a night earlier:
"We have been here since last night and are assisting the voters as best as we can. I hope the elections go evenly without disruptions. May the best candidate win."