Hello guys how are you all. Its been a while that i did not write any blog in last two months. So now I am coming up with some different topic. In this blog i am going to share my opinion regarding recently past cricket tournament "Champions Trophy". But before i start my blog i want to clear something as many people got confused about the Champions Trophy and the World Cup, that are they both the same or different?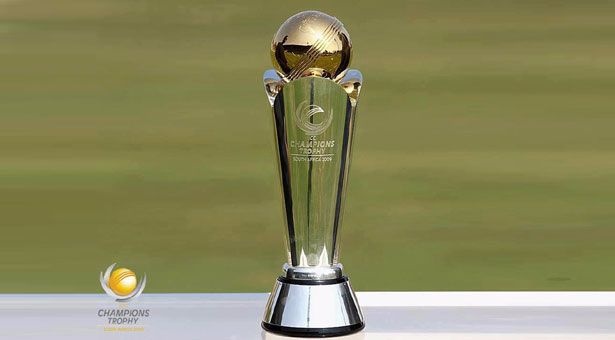 This Champions Trophy's picture Source "oddreaders"
Champions Trophy
Champions Trophy is a tournament that comes after the World Cup according to its Importance. In Champions Trophy there are only top 8 can participate in this tournament.
A total of thirteen teams have competed in the eight editions of the tournament, with eight competing in the latest edition in 2017. Australia and India have won the tournament twice each (India's 2002 win was shared with Sri Lanka), while South Africa, New Zealand, Sri Lanka (shared with India), West Indies and Pakistan have won it once each. No non-full member team has ever crossed the first round of the Champions Trophy.

Source:Wikipedia.org
Champions Trophy 2017
In this tournament the top eight teams who qualified were 1) Australia 2) India 3) England 4) South Africa 5) Srilanka 6) New Zealand 7) Bangladesh and not least 8) Pakistan.
Earlier Before Tournament
Pakistan and West Indies these two teams were lingering around the top 7 and 8 spot, and they both were at doubt to qualify for the Champions Trophy as top 8 teams will play in this tournament. Apart from these two teams Bangladesh was the new raising young talented team coming out who were also qualified to play Test Matches for the first time ever grabbed the top 7 spot and became the favourite to play the tournament. Pakistan and West Indies these two teams have fews upcoming tours to play and they both teams have to win these all upcoming matches to qualify for the Champions Trophy.
West Indies is the winner of the first two edition of Cricket World Cup in 1975 and 1979, and also the only team so far to win two ICC World T20 World Cup as far in 2012 and 2016.
And on the other there is the unpredictables Pakistan who have won the World Cup in 1992 and won ICC World T20 in 2009.
I have been following cricket for like more than 15 years and I have never seen this before, the teams like Pakistan and West Indies are struggling this much and now they are fighting for the spot to play Champions Trophy. However after those matches Pakistan has finally qualified for the Champions Trophy.
In the beginning of the Tournament
Lets just put the all the struggling phases and frog leaped to top 8 spot aside, Pakistan team were now focusing to stun all the spectators and grab the goldware for the first time.
After the Champions Trophy kicked off, there was a big match coming up between Pakistan vs India, this fierce rivalry game is also known as "The Game of Nerves".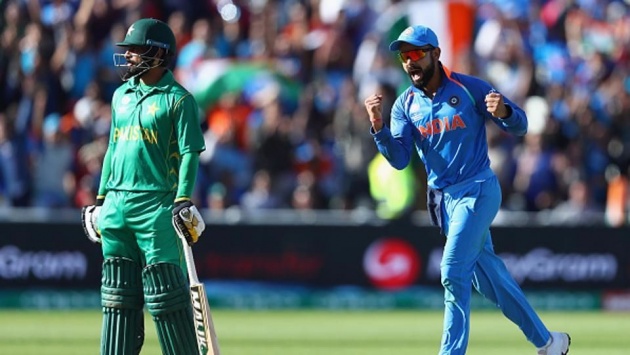 Image source: FirstPost
As both teams were looking to take a winning start, but from many cricket pundits and experts India was the favourite by having such a mighty batting lineup which includes Rohit Sharma, Shikhar Dhawan, Virat Kohli(C), Yuvraj singh and not least M.S Dhoni, on the other hand pakistani side were unexperienced with some the new faces including Shadab Khan and Hasan Ali. Pakistan won the toss and Defending Champions were being asked to bat first, Rohit Sharma and Shikhar Dhawan both scored half centuries and give India a fire start. After the openers got out then Kohli and Yuvraj continued and took india to 319, Wahab Riaz was the most expensive bowler for Pakistan as he gave 87 runs in just 8.4 overs. When its come to Pakistan batting, Indian bowlers made pakistan batting lineup collapsed in just 164 runs and India just outclassed Pakistan side by a huge margin of 124 runs.
After that big defeat Pakistan have to win all those remaining matches in order to qualify for the semi finals, now the remaining fixtures for pakistan were with South Africa and then Srilanka, but after that match with India, Pakistan coach and skipper did couple of changes in their starting by excluding Ahmed Shahzad and Wahab Riaz with Junaid Khan and Fakhar Zaman and that was the turning point for Pakistan.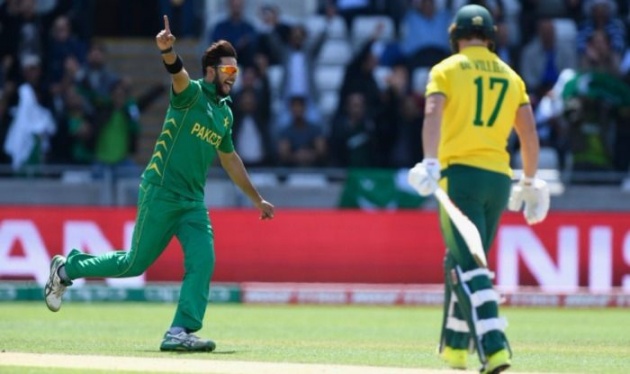 Image source: India.com
South Africa won the toss and they invited Pakistan to field first, and as bowling remains Pakistan's strength so their utilize it pretty good and was managed restrict South Africa under 220 and junaid took 3 wickets. In reply pakistan scored 119 for 3 in 27 overs but won the match under D/L method and grabbed the vital points.
Now after that victory over South Africa, Pakistan gain some momentum and provided some good game against Srilanka, despite of poor fielding and batting Pakistan stole another victory by 3 wickets with the help of few dropped catches from the opposition side. Everything turned into the favour of Pakistan and from the bottom to the top Pakistan have finally qualified for the semi finals and they will face against England.
Semi Finals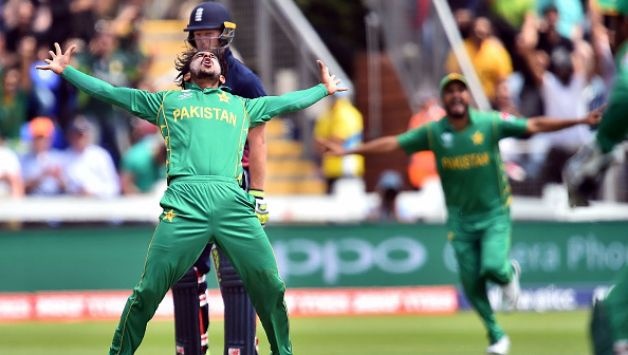 As England were playing their finest cricket at that moment as they were the only team who were unbeaten throughout the tournament and their side were the favourite but not only for the semi final game but also for this tournament too, England's bowling side and batting side both were in great form and was looking to clinch the title, but as we all know the unpredictability of Pakistan team, who knows what this team can deliver such a punch at any stage of the game.
As the game begun, Pakistan won the toss and elected to field first, although England had couple of very dangerous players including Alex Hales, Joe Root, Eoin Morgan and Ben Stokes who can change the game at any time but Sarfaraz side delivered some astonishing stuff and bundled England under 211 runs, and Hasan Ali took 3 wickets and became the top wicket taker bowler of the tournament.
In reply Pakistan's openers made 100+ runs partnership, Azhar Ali scored 76 off 100 and Fakhar Zaman scored 57 off 58 balls helped pakistan to chase successfully 212 runs in 37.1 overs and qualified for the finals and will meet India again in the finals.
Video source: CricketManiacs via Youtube
The Final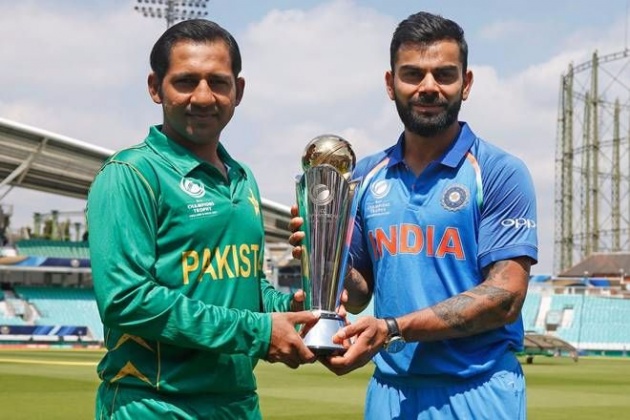 Image source: Financial Express
As this was between Pakistan vs India and it was viewed by more than 1 Billion viewers and this was a huge record.
Before the start of this final, according to the stats and figures Defending Champions had a clearly upper hand against the Green Side, and it was stated by many experts that Pakistan is the underdog and India is a clear favourites.
Nobody had wondered that Pakistan can be that unpredictable who can change the landscape of the match against the mighty Indians. As Indians were always been so good in chasing so they decided to chose bowl first.
When Pakistan side came for bat, in the first few overs Fakhar Zaman got caught behind but the luck was there in the favour of him and that ball was a "NO BALL"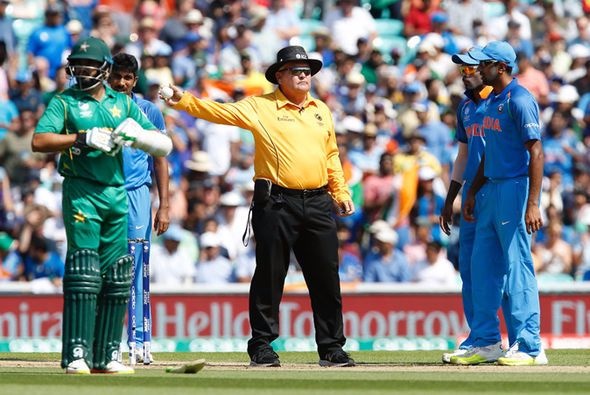 Image source: Express.com
Since that ball happened, Fakhar Zaman did not look back and scored a ton and his opening partner Azhar Ali scored half century and made Pakistan to keep to position strengthen in the game, Pakistan opening partnership broke on 128 runs and then Babar Azam and Muhammad Hafeez played brilliantly and helped Pakistan to cross 300 runs which is a big score in the final. So in the end of the Pakistan's innings Pakistan managed to set 339 runs target for India.
This target was not that hard for India to chase as their batting line was deep, but the great spell of Muhammad Amir gave early breakthroughs to pakistan and they got 3 early wickets(Rohit Sharma, Shikhar Dhawan and the skipper Virat Kohli) since then India came under pressure and could handle the game and Pakistan demolished Indians mighty batting lineup in just 158 run in just 30.3 overs and triumph the Champions Trophy for the first time.
Credits goes to the management, coach and the selectors, but most importantly to the Skipper Sarfaraz Ahmed for managing the whole team as a single unit and fight throughout the tournament so well.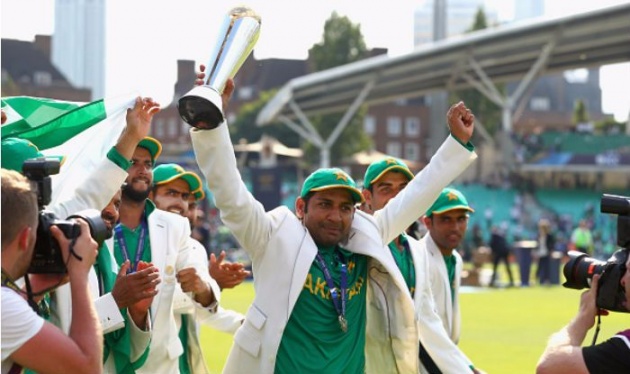 Image source:India.com
Pakistan have proved themselves again as the UNPREDICTABLES