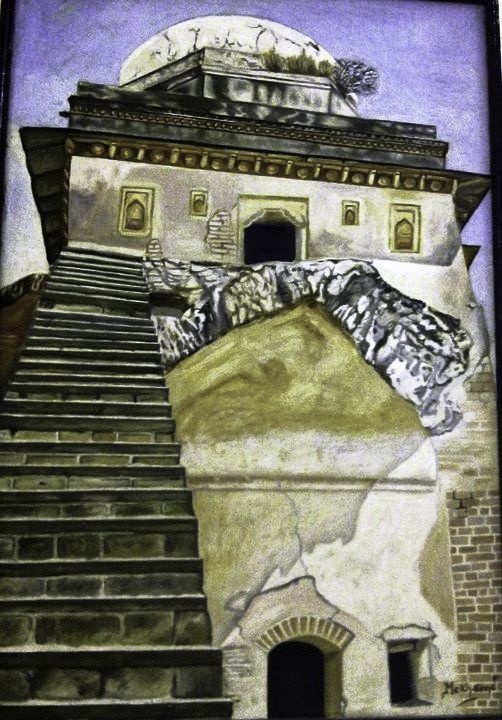 Above painting was made by me in 1999 when i visited this garrison fort.
Rohtas Fort is a historical fort which is located near the city of Jhelum in Punjab, Pakistan. It is built by Raja Todar Mal under the order of Afghan King Sher Shah Suri, to safe the people of his territory from the attach of the rebellious tribes of the northern Punjab region in the 16th century.
Rohtas Fort took 08 years to built , it was captured by Mughal emperor Humayun in 1555 Nadir Shah-the turik ruler in persia, afghan ruler Ahmed Shah Abdali and maratha army also camped here during their compaigns in the punjab region. It was also occasionally used for administrative purpose by Sikh ruler Ranjit Singh after he captured it in 1825.
Actually i want to tell you about Palace Man singh which is fesinating the visitors, which is buit by Man Singh who was the brother in of Great Emperor Akbar and he built this palace for his sister Jodha Baee and his Nephew Prince Sleem (Nooruddin janaghir).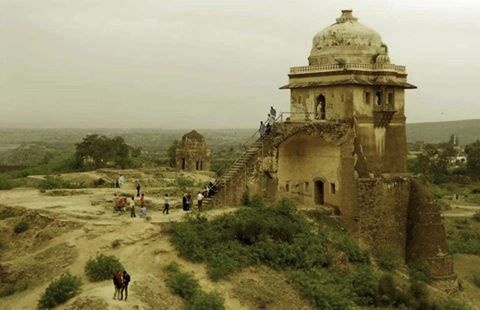 This famous palace was build at height from ground as seen in above picture. Hindi art presented this symbol of priceless architecture. I felt when i was inside , that i was traveling by plane. Anybody can see this palace from 30-40 miles away. Its height from sea level is 2220 ft. It is made by stone and plastered be lime stone powder. it beautiful white tomb is 372 ft high from ground. Their is beautiful Cryptography on the wall, inside the tomb, on the window. I wonder when i observe the difference of temperature from inside to out side. That time inside temperature was 25 C and outside 35C. From 1542 to till date it plaster is smooth and look like new from many places.
See below full view of Rohtas Fort.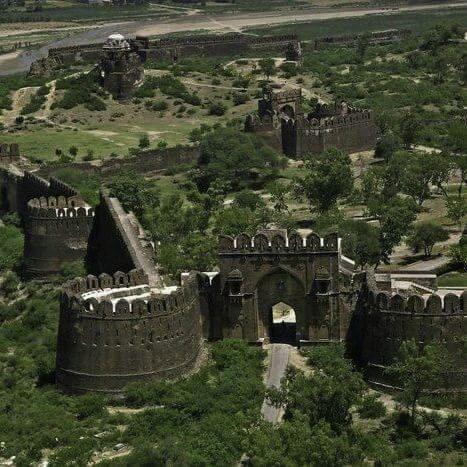 .....