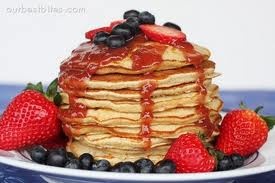 Pan cake is simple cake . We cooked it in very short time and very easy to made . The best thing about pan cake is that you don't need oven for this and you can mold its taste according to your desire.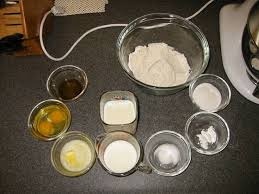 The ingredients with quantity are:
self raised flour 4 table spoon
backing powder 1 tea spoon
Eggs 3
oil 3 table spoon
milk 1 cup
Un Grind sugar 1/2 cup
Dry fruits 1/2 cup
Cream

1 pack

Coffee 2 tea spoon
Procedure of making Cake:
Firstly beat the egg for 10 to 15 minutes with the beater. Add backing powder and add ungrind sugar than add flour and add oil . Now add some dry fruits and add milk. Now beat again.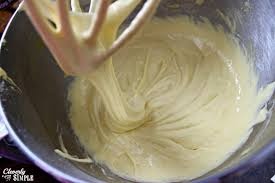 Firstly Grease the pan with oil. Pour a little amount of mixture in it. Now cook it on low flame. just like a roti .Turn its side after some time and than placed in a dish.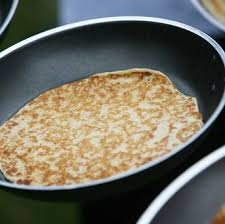 The next layering procedure are according to your desire which you want to apply . These are given below one by one:
Beat the cream put some sugar and add some creamy coffee in it. add some chopped dry fruit on it.
Beat the cream add coco powder, chocolate essence and sugar in it.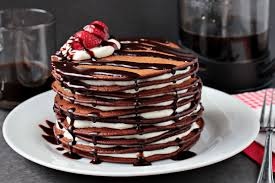 Beat the cream add sugar,the fruit essence which you want to use in the serving.Such as banana ,strawberry ,Cherry etc
Only honey or Jam of your choice can also be used in layering.
Melt cooking chocolate in bowl placing this bowl in warm water ,add sugar, and cream in it . Mix them .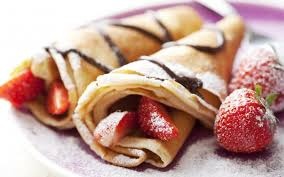 Now the procedure of rolling or layering comes.If you want to make it like a roll than pour the above choice sauce on it and twist it . and also give thread like layering above it .You can add chocolate chip pieces,fruits and dry nuts in the layering before twisting which suits your sauce.Cut it in suitable pieces and serve it.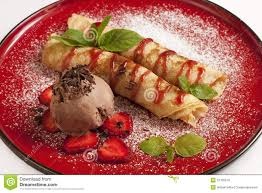 If you want to make it like a sandwich. Than two methods can be applied cut the pieces of cake of desired shape of equal size or make each layer cake on the round small pan. layer them one by one and pour the sauce on each layer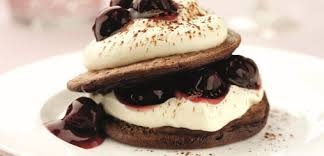 and also placed the desired fruits or nuts according to your choice and taste than placed the other piece make 4 to 6 layers and on the top you can pour the sauce like thread layering or placed full covering of sauce on the top and placed the inner layering ingredient on the top .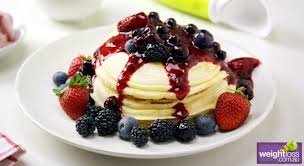 Now enjoy a delicious and yummy pan cake.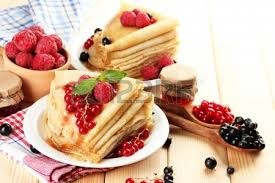 Thanks for reading my blog
If you want to read my more blogs than click on link :
http://www.filmannex.com/sidra-asif/blog_post
By
Sidra Asif
Blogger Film Annex