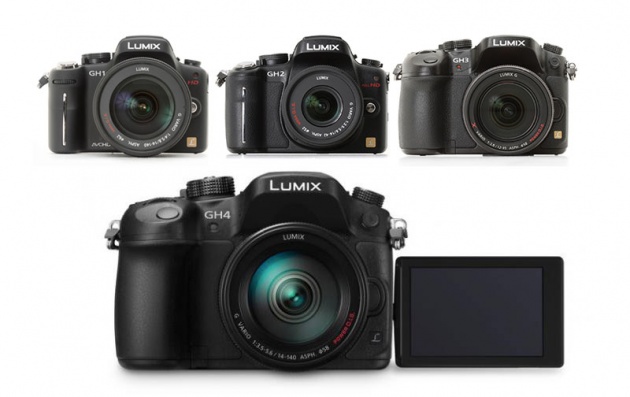 So, if you read my blog about my first short-film, you'll realize It was made with a Panasonic Lumix GH1. All my subsequent short-films and commercial proyects have been done with it. It is a great cheap camera that can produce high quality 1080p images. Specially hacked.
Then came the GH2, the new monster in the block was pretty much the best camera for indie filmmaking in terms of quality/price since it came out in 2011 until it was discontinued in early 2013. It featured much better ISO performance and a codec that supported higher bit rate, which traduces in better detail.
It was great until the GH3 came out and raised the bar again. Although I was one of those who thought that the GH2 hacked (much higher bit-rates) was too similar to the GH3 to justify the $600 price difference.
Now the GH4 is coming out by the end of April and I believe it will make a HUGE difference compared to anything else. For a more than reasonable price of $1,699, we will get a camera capable of shooting 4K, 24p cinematic video (4096x2160) in 10bit 4:2:2 (via an external recorder). Some of the highlights:
16MP Live MOS Four Thirds sensor
96 FPS Full HD Recording
4K 24p cinematic video (4096x2160), plus 4K 3840x2160 30p/24p
Wi-Fi, NFC
AF Acquisition claimed at 0.07 sec
49-area AF
12FPS Burst rate
2.359 million dot EVF
1.03 million dot LCD
Top ISO 25,600
Top shutter speed 1/8000 sec
High-speed 49-area autofocusing in photo or video
Durable magnesium alloy body
More in-depth information here.
It is also available at amazon.com. This is great news for Film Annex creators as you can now buy your amazon gift cards from the marketplace and pre-order this amazing camera!