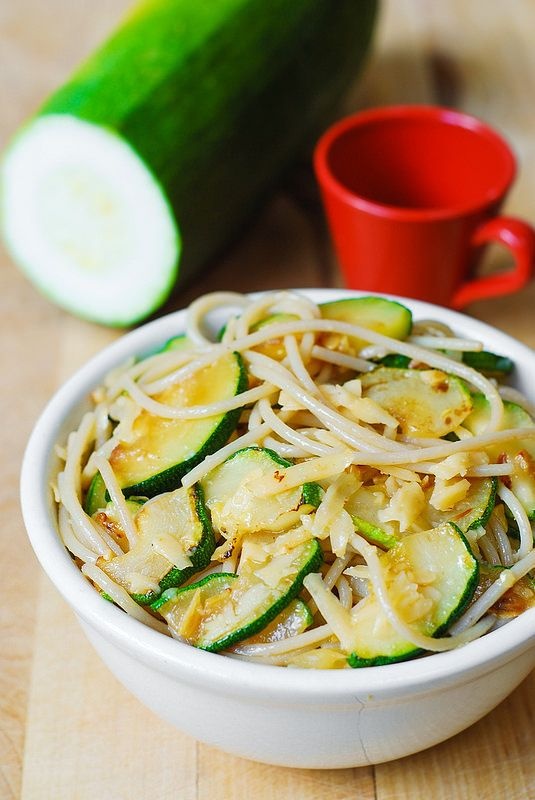 Zucchini has been on my mind lately, mainly because a huge zucchini has been sitting in my fridge for quite some time begging to be used and not wasted. The zucchini was really huge, similar in size to this jumbo zucchini (scroll down and you'll see the zucchini on her head
). I wanted to take some funny pictures with it too, but instead I've made this delicious Parmesan Zucchini & Garlic Pasta: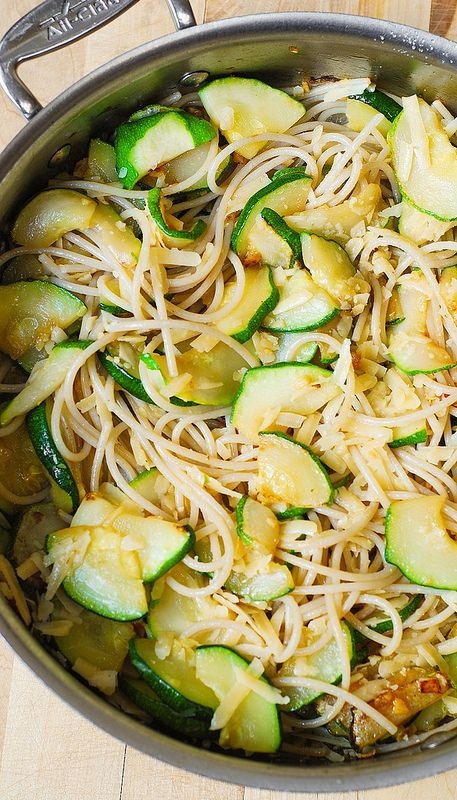 The dish came out so delicious – I couldn't get enough of it:

I've used gluten-free spaghetti for this recipe (Tinkyada brand), but, of course, you can use regular spaghetti, too. It was a very tasty (and healthy) Saturday dinner.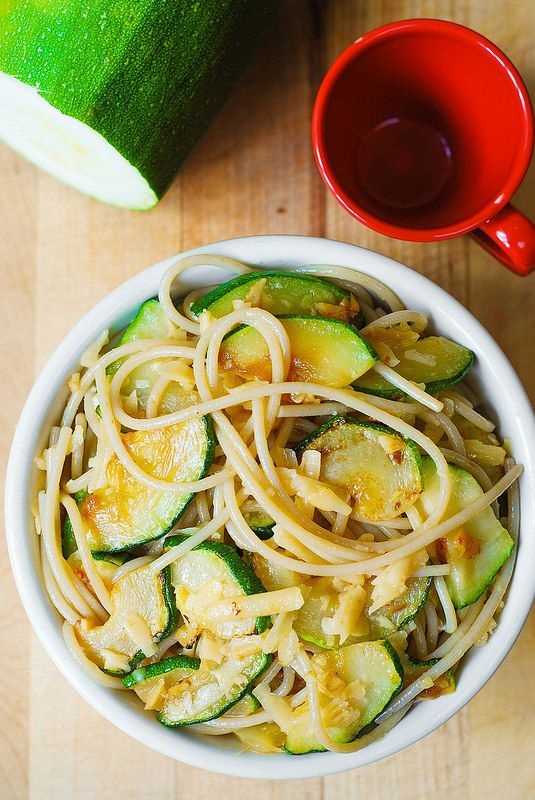 Parmesan Zucchini & Garlic Pasta recipe