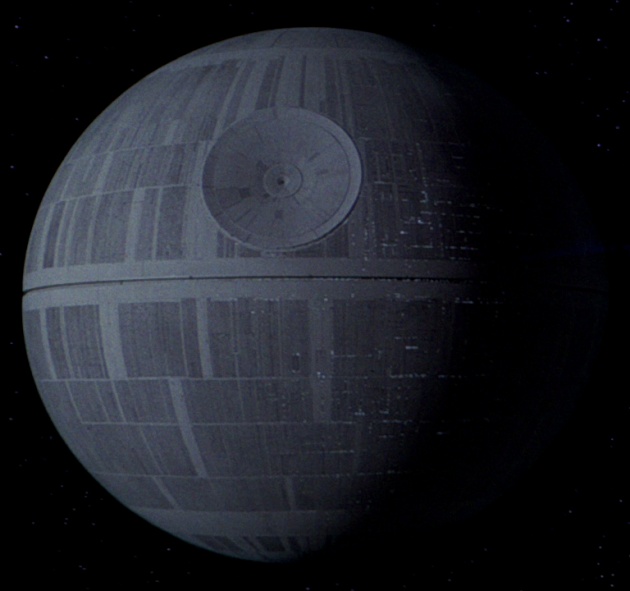 The Magnificent Ambersons 1942, Welles
The Sponge Bob Movie: Sponge Out of Water 2015, Tibbitt
How To Train Your Dragon 2 2014, DeBlois
WUSA 1970, Rosenberg
Akira 1988, Otomo
Highlander 1986, Mulcahy
Star Wars IV: A New Hope 1977, Lucas
The Amazing Spiderman 2 2014, Webb
Doubt 2008, Shanley
Alexander and The Terrible, Horrible, No Good, Very Bad Day 2014, Arteta
A conscious effort was made here to diversify these ten films this time around since I seemed to get stuck within the last few years last "Patterns In Film Viewing" around. I dipped into an Orson Welles classic from 1942, then slid into some recent kids' fare, then back in the 70s and 80s and wound up back here in the 21st century to round it all out. Technology was what jumped out at me while applying my 'Magic Eye' lens to these ten titles and their stories and characters. The technology of filmmaking itself, the role of technology within the film's story and the theme that technology won't conquer all.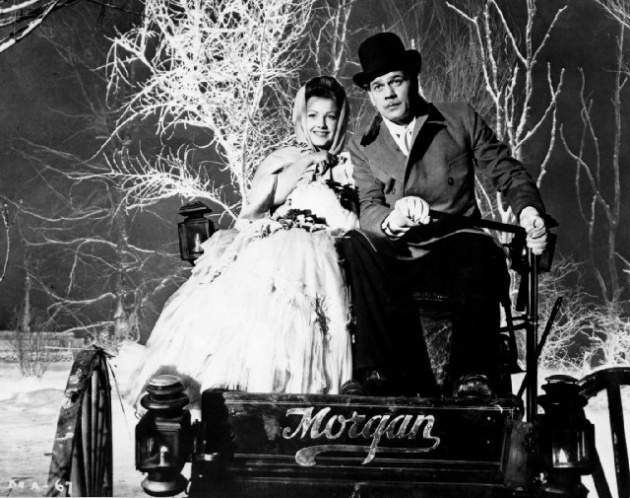 I chide myself for not embracing technology more readily but I'm a gardener who likes to write, do I really need that much technology? I digress no more, technology brings about change and change always has an air of uncertainty about it that inspires hopes and fears. Orson Welles' 1942 masterpiece "The Magnificent Ambersons" displays a town in which technological advances are taking hold in the form of the automobile and even mechanized public transport to a lesser extent. Old wealth will be bequeathed to new wealth. Old ways will give way to new. The radio, once THE form of entertainment, is a central character in "WUSA" starring Paul Newman in 1970. Newman plays a drifting disc jockey who takes a job for a radio station in New Orleans. It's just a job for him until the station's racism overrides his sensibilities. There's not a whole lot of technology going on in "Doubt," a drama set in a Bronx Catholic grammar school in the mid 60s, but there is a radio and headphones. A boy is caught listening to his head phones in class by the head honcho nun played by Meryl Streep, who in turn gives them a chance later in private and is delighted by the entertainment possibilities of the little radio. As the first broadcasting form of entertainment, radio offered an array of possibilities that could be used for all sorts of marketing and messaging.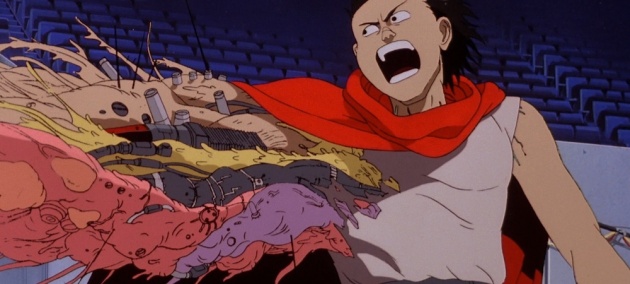 This next group of four films each had a theme that technology alone cannot win without a human component to it. "Akira" is set in the future with technological advances abound. Although the engineered mixture of a human and technology doesn't win out, the humans in this technological world do win. Their motives are purer in a moral and ethical sense and they make the most of what they have access to; and the same thought goes for "Stars Wars IV," "Highlander," and "Amazing Spiderman 2." Wow that original Star Wars still brings me joy to this day. Those other three ain't for me.
2015's "The Sponge Bob Movie," "How To Train Your Dragon 2," and the "Alexander..." movie were all great examples of the technology of filmmaking. I haven't mentioned it for a bit, but I have three young boys so I watch more kids' stuff than your average joe and I'm just slapping a genre label there and not judging. I've seen much Sponge Bob through the years and it does make me laugh from time to time. It's always a challenge, met with varying degrees of success, to stretch a kids' tv show or a kids' book into a full feature film. The technology of film allows a successfully written full length Sponge Bob to appear at his animated best and ever so polished in 2D AND 3D! "How To Train Your Dragon 2" is just another great example of the animated magic that DreamWorks produces through their mastery of film technology. With "Alexander...", it is the technology of filmmaking at all that allows this story to be shown or any other shorter than brief kids' book. Check out the original Judith Viorst book and see the movie and you'll be scratching your cabesa for sure.
This has been another "Patterns In Film Viewing" by Baxter Martin. Thank you for reading!