Day 5 shoot of our short film Payback was done after around 2 months from Day 4's shoot, the main reason being, Day 5's shoot was not planned during our scripting phase.
After we were done with our shoot from Day 1 to Day 4, we moved to editing, it took me around 1.5 months to prepare a rough draft of the film, but it was without background music, only dialogues were there.
We approached a producer with our rough draft because we were planning to have the background score of our film from a renowned musician which involves a pretty large amount of money. The person (producer) watched the film intently, made some phone calls in the end, then we had a long conversation where he gave us a lot of suggestion some we liked, some we didn't but when it came to money he hesitated a bit and said no in the end, but truly speaking I had some benefit meeting him, I came to understand how producers think, what they expect a film to have, the monetary aspect of film making, and most importantly some suggestion on our film, which helped me to think over some scenes again, which in turn led to shoot some extra portion for our film which ultimately led to our Day5's shoot.
Day 5's shoot involved, Ankur and Arindam only and location was same as we had for our Day 4's 1st half of the shoot, that is, in my friend's house in Kakinara.
Very few scenes were part of Day 5's shoot but the scenes involved a lot of challenges.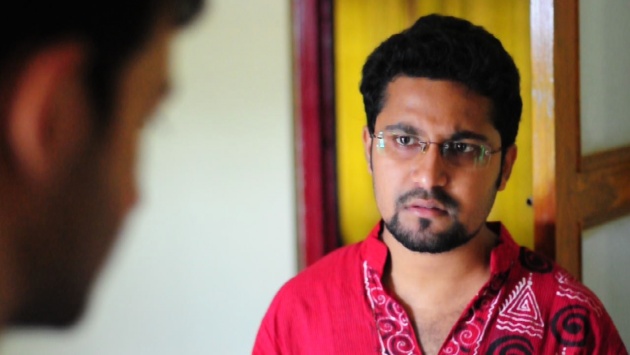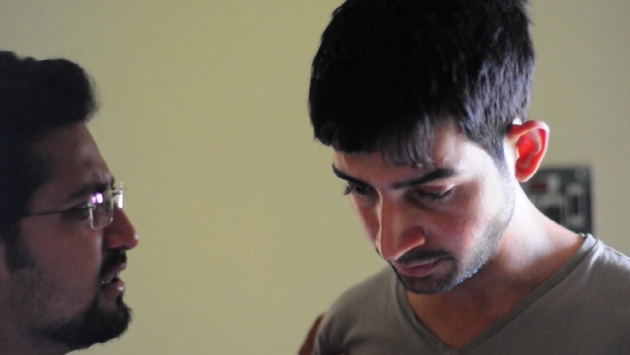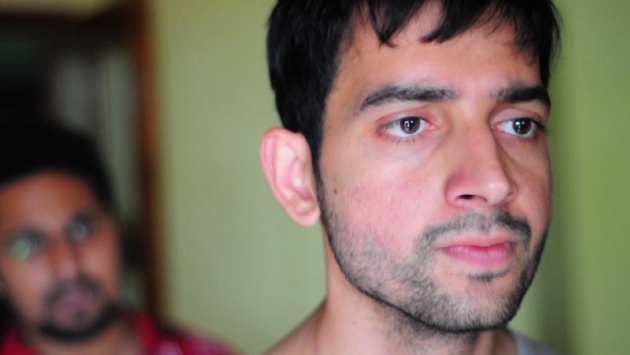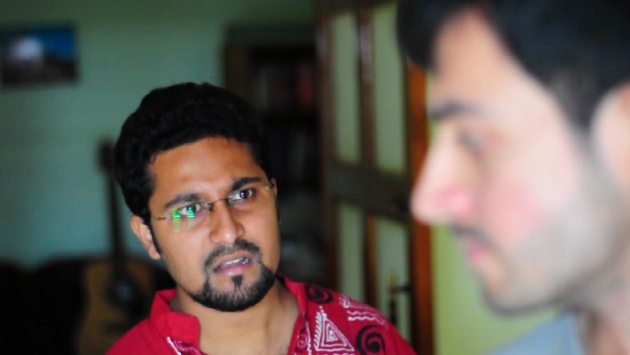 For one of the scene I still remember we had to create a hell amount of smoke in the room, actually I wanted to shoot a hallucination scene. So, bought some smoking candles, closed the door and windows and waited for around half an hour to create enough smoke, now after the smoke is set, I thought of having a streak of light entering the room and fall on Ankur's face. In this scene Ankur was seen smoking and various words of Arindam were getting echoed in his head, which ultimately leads him to outburst and lose his sense in the end.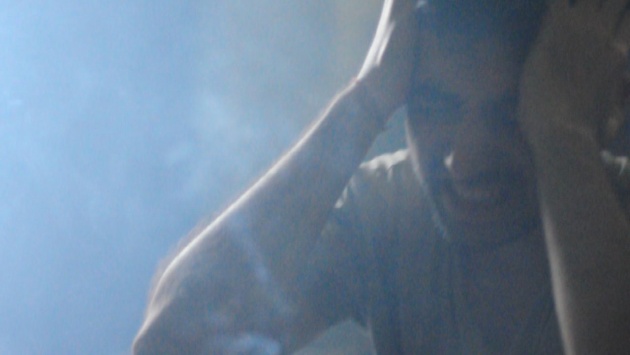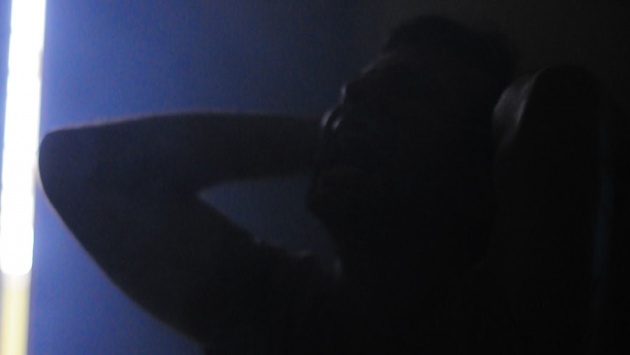 The scene went absolutely well, but we were all sweating due to heat that got generated from the smoke.The shoot was completed by 3PM.
It took me another 5-6 days to edit the scenes of Day 5 and arrange the voice overs.
Now it was time for background score of the film, as we didn't bag any producer, so a friend of ours who works in a local band gave background score for Payback, he took around 25 days to prepare some tracks, which when I placed in the film, went quite well with the scenes.