This week, we have the Florence, Italy programming team of Film Annex in New York City and it gives us a chance to collaborate face to face. Lorenzo Meriggi, Maurizio Ranaboldo, Francesco Carignani and Ellyn Hsu are all working in the New York City studio and combined with the Russians, Afghans, French and a couple of Irish guys, it is like NATO moved to Chelsea: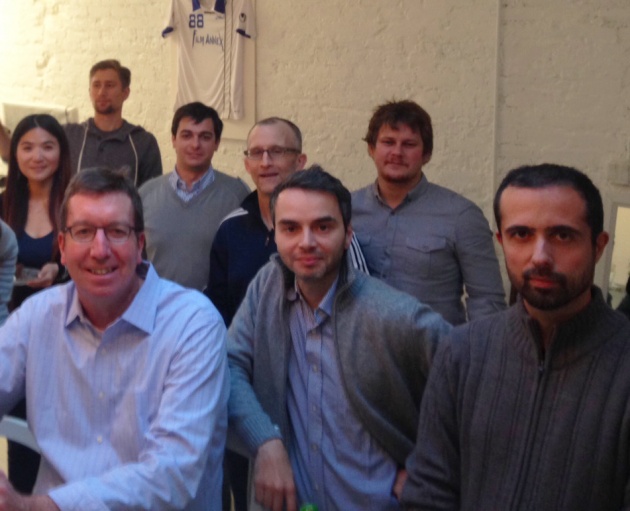 We had a really good (hard) session with our SEO friend Shaun Hinklein yesterday and he challenged us on many of our beliefs and practices. At first I walked away from our meeting feeling down with thoughts of "Why can't we be Google!"
This passed, and this morning I woke up with what I believe are the key differentiators of Women's Annex and Film Annex:
#PayForContent via BuzzScore - Our low overhead model allows us to have 300,000+ content providers.
One of the only if not the only platform that host BOTH Video and Blogs in a single package for a user.
Women in Developing Countries is the next growth engine for the world economy, and especially for the Internet economy.
11 languages and counting!
In this film, Tom Molen, Executive Producer of #InTheLab, describes the value of Film Annex platform for Internet Media Labs:
#InTheLab is a show with interviews from the world of TV, Film, Politics, Music, Publishing & Sports, Red Carpet and other LIVE events. #MadeInNYC
We focus on creating an internal ecosystem and network that feeds off of each other. First it was the film-centric Film Annex, and now it is shifting to the Blog-centric WomensAnnex.com
We see the money in the BuzzScore, and we foster our own network in niche markets. Our mission statement is:
#PayForContent business model for Filmmakers, Bloggers and Social Media Brands...to niche target markets in underserved internet regions of the world. The Film Annex "Buzz Score" is pioneering the shift of focusing Advertisers from people's eyeballs to people's brains. Currently in eleven languages and growing...