I remember when I was a kid, I was so obsessed by doing many sports as much as I can. While I was in my primary and secondary school, I was in the school running team. When I went to high school I found my extreme interest into playing Basketball. Beside my sports classes I used every single moment of my time to go to play Basketball with my friends. I can hardly forget the first day I bought the ball to practice even at home. I became a member of my school's team. We won many games but we lost some also!
Playing sports does not mean always to have fun, but you find hate/love relationship, You fight for a goal, You cheer, You make a small family with your teammates, You learn to be tolerate and the very important thing is to learn from your mistakes. Sports is also an educational procedure, you always do not have to read books but experience is a good teacher.
While we are thinking about accessing a proper facilities, generally we think about the chances for everybody to be born in a good family, sending them to a nice school and later, getting a possible scholarship for a college degree and finally having a suitable job. But how about those who can not afford the costs with a poor background?!I
In my opinion sports can be a good solution for them. Sports can be a tool to access a proper education. When those kids have many talents in doing sports they usually can be trained and show their abilities through sports' gateway.
Beside educational aspects of doing sports, it also can be used as a source to spread your messages, raise your voice and establish relationship with other communities who do not have any clue about the current situation of your country. It is a smart way to introduce your culture, people, customs, traditions and thoughts to people around the world.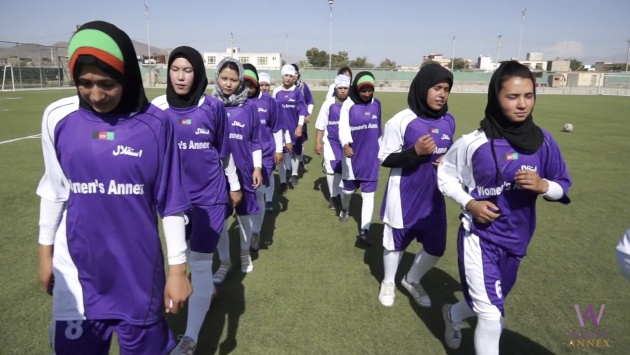 Supporting women in sports for developing countries like Afghanistan should be on the same path as other countries. Esteqlal female football team is one of the greatest achievement of Esteqlal Football Club in Kabul with the collaboration of Women's Annex Foundation towards supporting and empowering Afghan women and girls through sports
Cheers and NEVER Give UP :)