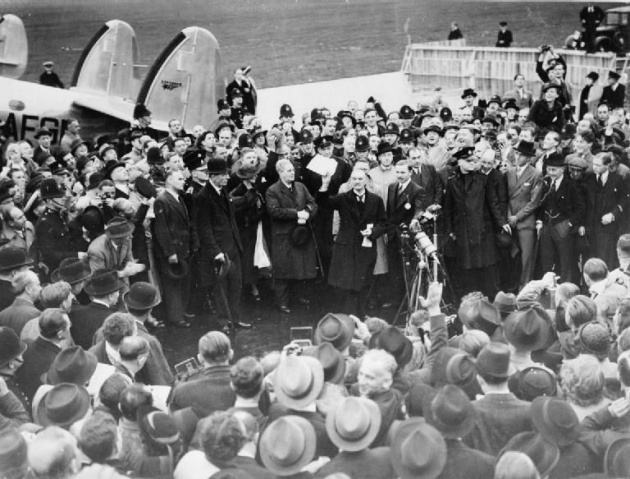 On September 30th 1938, the British Prime Minister, Neville Chamberlain, after the Munich meeting with Adolf Hitler, said about the Munich Agreement that he had "returned from Germany with peace for our time." Although the idea of peace was, justifiably, popular, this was actually disastrous.
Under the Munich Agreement, Germany annexed portions of Czechoslovakia. The immediate result was peace with Germany. The actual outcome was the Second World War. At that time, some opponents said that Poland would be next.
The agreement was largely caused by a fear of the Soviet Union. It was believed that a strong Germany (and the comparative strengths of Germany and France, whom Britain had tended to play off each other, had been got grossly wrong) would be a bulwark against Soviet oppression. One result of the agreement was Soviet domination of Eastern Europe.
The agreement pretty much failed miserably in any of its aims. War came, and the Soviets advanced.
Image Source: Public Domain via Wikicommons (commons.wikimedia.org/wiki/File:MunichAgreement.jpg)