The Manchester City coach has warned in a press conference: "It's different to last season, we are in better shape and experience helps"

Samir Nasri points out he has never won against Barça so "there won't be any friends out there on the field".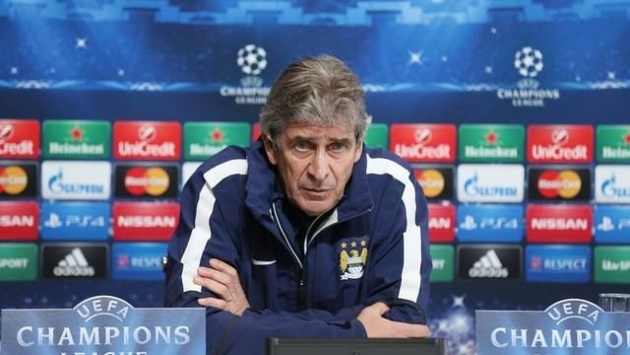 The build up to Manchester City v FC Barcelona is well and truly under way with coach of the Premier League champions Manuel Pellegrini and attacking midfielder Samir Nasri appearing before the press on Monday. The Chilean and the Frenchman looked ahead to the first leg of their side's last 16 tie against Barça, insisting they are confident of their chances of making it past the blaugranes.
The two clubs met last season in exactly the same stage of the competition with Barça the ones who made it through to the quarter-finals of the Champions League. Both Pellegrini and Nasri are adamant that this season "it will be very different."
Pellegini on their approach to the tie this season: "It's true that we did not play well in the group stage, but we fought to the end and we showed great character to qualify."
"When you play over 180 minutes the most important thing is to win the first game and not concede. We will attack from the start."
On Touré Yaya's suspension: "He's an important player for us, but we can still play without him. It's is better to have him but we will have to win without him."
On the tie last season: "Last year was different because on that occasion we had played 18 games in two months, this season we are in better shape because we have not played so much.·
"We did not change our style. We always try to play our style in one way or another, but we were not happy with our performance."
On Manchester City's opponents:
"Before the game against Málaga they had won 11 games in a row and so for that reason I expect the same old Barça as always."
"We cannot only focus on Leo Messi because they also have Luis Suárez, Neymar, Iniesta and many other great players."
Samir Nasri
"It's a game that everyone wants to play in. Personally, I have always lost when I have played against Barça, so there will be no friends out on the field."
"Last year we showed them too much respect and we did not have enough experience to face a side like Barça. This time we will not be afraid."