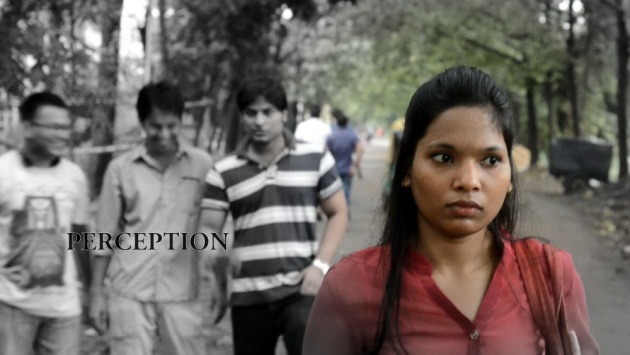 Perception, yes that's the name of my latest short film. I thought about it a lot and then I came up with this name.
Generally people decide the name of a film and then start making it but in my case it was different, I had this idea but couldn't find out a name that would fit in. It was then when I finished editing my film the name dawned me and after discussing with some of my friends, I selected it.
The idea and story of it was thought on one day and then the next day we were busy shooting it, yes it happened that fast as we were trying to reach a deadline of film submission. We shot it in 1.5 hours and then edited it in 10-12 hours and it was done.
It is one of my fastest film project.
The actors who did the role were all newbies in acting, they even never appeared in front of camera, so given them some basic training before starting the shoot and then we were rolling and all of them got fit into the character so well that it amazed me.
Seriously I enjoyed making it. I remember that in one of the shot, while I was taking it, I was actually back tracking the actors and I stepped into a mud hole and my entire shoe and pant got dirty, but we didn't stop, we continued.
The movie will be live here tomorrow. So request everyone to see and enjoy it and yes please let me know your thoughts on the same.
I will be eagerly waiting for your comments.
I will talk more about the concept of Perception in my next blog.