Today was a black day in the history of Pakistan. It was the worst day. 141 people lost their lives including 132 children. 7 terrorists attacked the Army Public School in Peshawar which is located on Warsak Road Peshawar. One could not believe such act of terrorism. The terrorists showed that they are worst than animals and they have no humanity left in them.
They killed the little kids who were there to for education. It is shameful act of terrorism. The terrorists have proved that they are coward and they can not fight with the Army of Pakistan and instead of that they can only kill innocent children. The coward terrorists can not even stand against Pak Army's offensive in Waziristan and Khyber Agency. So they thought to kill the innocent children. There were seven terrorists involved in the attack.
All the terrorists were killed by SSG commandos during the rescue operation. The school is cleared now. There are more than 100 children injured and are admitted in Lady Reading Hospital Peshawar.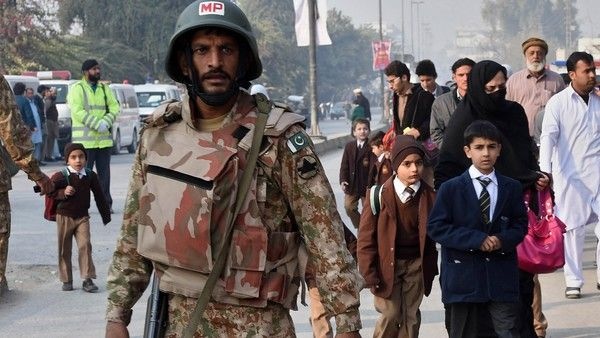 Chief of Army Staff General Raheel Shareef has personally monitored the rescue operation in Army public school Peshawar. There 1099 students and staff registered in the Army public school.
All the political parties condemned the attack and PM Nawaz Sharif announced three day national mourning. PTI chief Imran Khan said "No one can blame us for not standing with the government in its fight against terrorists. We have always supported the government". He has postponed all his activities regarding the shutdown of Pakistan. Noble Prize winner Malala said "I am heartbroken by this senseless and cold blooded act of terror in Peshawar that is unfolding before us. Innocent children in their school have no place in horror such as this".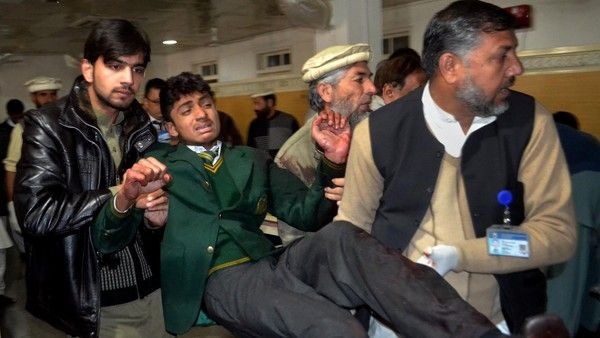 Attack on children is indeed one of the darkest day of humanity. Pak Army has decided to take immediate action against the terrorists in Khyber Agency.
Its high time that we should act together as a nation and we must stay united against the coward terrorists. As a society we have to play our role now and we must inform security agencies if we see or observe any suspicious activity around us.
May Allah have mercy on us.