PESHAWRI KEHWA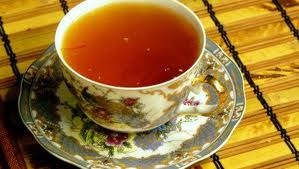 Peshawri kehwa is green tea that is taken after every meal. It helps to digest the food and to burn fat. It is very effective for weight loos and to reduce cholesterol. For more effective results people often use it with lemon. The ingredients and steps of making peshawri kehwa are as under:
INGREDIENTS
Kewa leaves dried 1 table spoon
Green cardamom (eilaichi) 4-5
Cinnamon (darcheni) 1 stick
Sugar 1 table spoon
anise seed (sonf) 1 tea spoon
Lemon 1
Water 2-3 cups
METHOD:
. Take 2-3 cups of water add cinnamon stick, green cardamom, anise seed and let it to boil over high heat.
Now add dried leaves of kehwa let it to boil for 10 minutes.
Now add suger and turn off the flam.
Pour in cup and add lemon juice.
Excellent peshawri kehwa is ready.