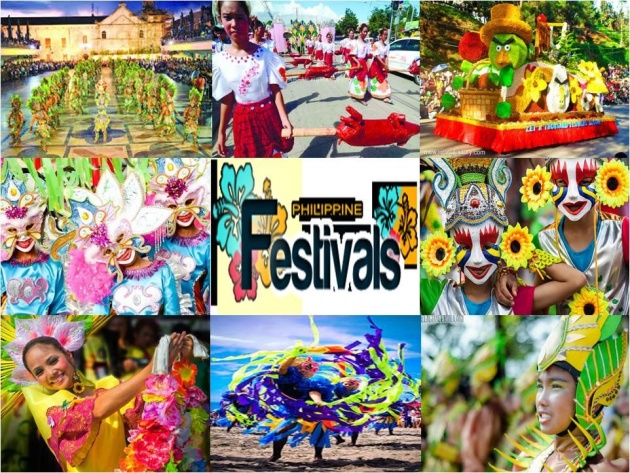 Photos used courtesy of Google.com
Hello everyone!
Today, I will be touring you to my motherland, Philippines, through this blog. If you've clicked this blog of mine and if you like travelling, then DO NOT close this blog right away as we are about to start our fun tour in the Philippines. :)
Before we start, I would like to inform everyone that we are going to explore the a few of the colorful festivals that are present in the country! I decided to make a blog on Philippine festivals because I believe that they are one of the most fun highlights of Filipino culture. Many tourists come to witness them and some Filipino people who live overseas come back home just for occasions sake. They don't want to miss a single thing! How about you? Have you got excited after reading this? Well, sit back, relax, and enjoy as I present to you some of the wonders of Filipino culture. PHILIPPINE FESTIVALS: LET'S EXPLORE!
If you want, you may watch this video first before you proceed to the festival list. Or... You can play this video while reading them, so that you'll have a good background music while doing it! :) Do you feel stressed? Come on. Let's travel!
Video courtesy of alphaqol (youtube.com)
DINAGYANG FESTIVAL
Where: Iloilo province
When: January 24, 2016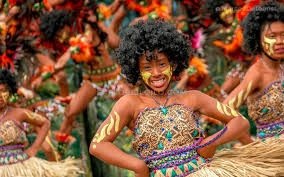 Photo courtesy of exploreiloilo.com
Iloilo Dinagyang Festival is held in honor of Santo Nino, its Patron Saint. It is usually a three-day affair so to those who can't visit on the first day, don't worry. However, if you really have no time to attend, STILL DON'T WORRY. Photos of the event are exhibited at the city hall from Monday to Thursday.
*Dinagyang Festival 2015:
Video courtesy of Simply Iloilo (youtube.com)
Times may have changed but Dinagyang remains to be one of the most fruitful festivals. You will miss half of your life if you don't go there. At Dinagyang, the ecstasy never stops! Shall we go then?
TINAGBA FESTIVAL
Where: Camarines Sur (South Camarines) province
When: February 11-27, 2016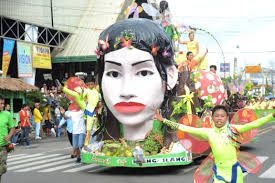 Photo courtesy of mb.com.ph
Tinagba stands out among the rest of the festivals in its own way. It has no religious basis but is merely based on paganism. What makes it interesting is that it is now celebrated by religious sectors!
When you say Tinagba, it is impossible not to mention parades where both men and women walk in the streets as they push their bullcarts, their colorful bullcarts. One shouldn't also miss the ritual reenactment done annually in Camarines Sur. This is to ensure a prosperous land in the future.
*Tinagba Festival:
Video courtesy of rvnlvrz (youtube.com)
Tinagba Festival carries with it a unique experience for travellers and is positively onlooked by people of all ages!
PARRAW REGATTA
Where: Iloilo province
When: February 15-28, 2016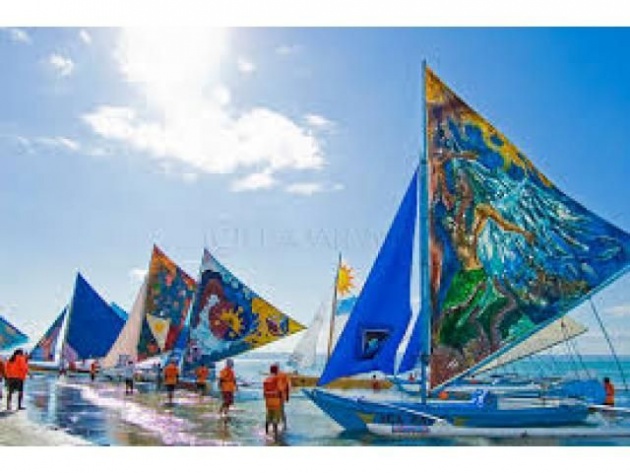 Photo courtesy of shutterbugsdesign.com
Celebrated for almost 40 years, Parraw Regatta in Iloilo has always been an exciting event for many Ilonggos (Ilonggos are the people living in the province of Iloilo) and visitors. Who wouldn't be excited when you can see slalom racing from the beach to the Iloilo strait and then through the coast of Panay going to the coast of Guimaras?
The purpose of holding the occasion is to appreciate the talents and effort of paraw Ilonggo sailors.
It is likewise to celebrate the profoundness of the colorful sails as we can see in the video below.
Video courtesy of Tatak Ilonggo Channel (youtube.com)
Indeed, they add vibrance to this wonderful occasion! Fantastic!
BAMBOO ORGAN FESTIVAL
Where: Metro Manila
When: February 18-28, 2016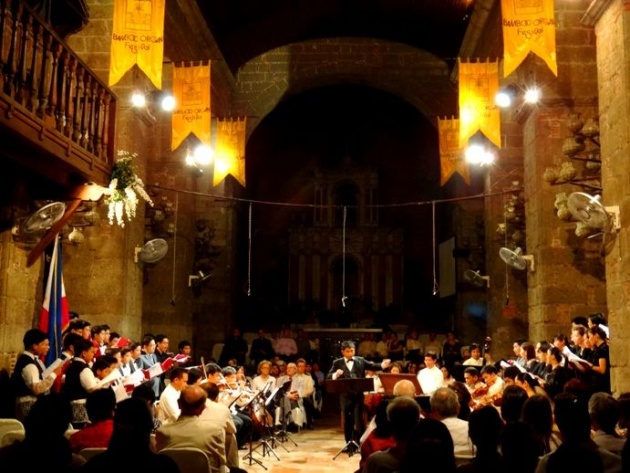 Photo courtesy of iamtravelinglight.com
What sets Bamboo Organ Festival apart from the other ones is that it features an organ MADE of bamboo which can only be found in the Philippines. Hence, explaining the name of the festival. It celebrates the rarity of the bamboo organ, a one of a kind musical instrument.
Dating back to the 19th century, a friar named Father Cera D. settled in the country for good to build the church which now serves as the refuge of the organ. Built with careful planning and consideration, the friar ended up with a spectacular architecture now known as St. Joseph Parish Church located in Las Pinas City where both the church and its organ serve as the most famous attraction in the city today.
The event happens at the second week of February. Every music fanatic is gathered to witness a musical performance with bamboo as the musical instrument. A tour inside the church awaits them too!
*Bamboo Organ Festival:
Video courtesy of yetbovideo (youtube.com)
This is the fun side of Bamboo Organ. Not only you are reliving its colorful history but also you are getting entertained! By combining music and history, it gives a bountiful of memories to everyone!
KAAMULAN FESTIVAL
Where:Bukidnon province
When: February 20 - March 10, 2016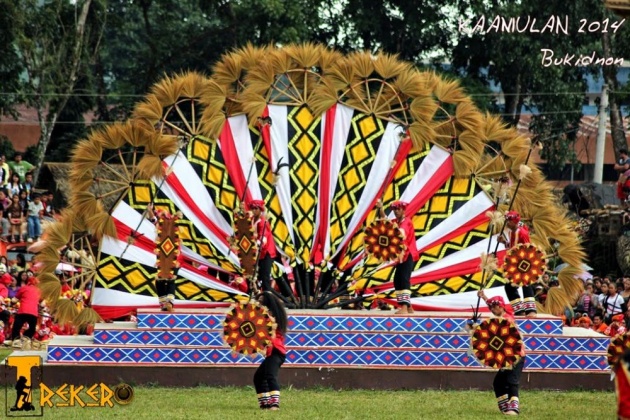 Photo courtesy of trekero.blogspot.com
Kaamulan originated from the word "amul" which means "the act of getting together". Kaamulan festival symbolizes unity among the seven tribes of Bukidnon, namely: Higaunu, Manobo, Matigsalug, Talaandig, Tigwahanun, Umayamnun, and Bukidnon.
It is a tradition of thanksgiving among the seven tribes. Before, it used to be celebrated in the month of September. But for the reason of coinciding with the Anniversary of Bukidnon, the event was moved earlier to August.
*Kaamulan Festival 2015:
Video courtesy of darny12 (youtube.com)
Racing Filipino Cowboys, street dancing competition, and cultural bazaar are the main attraction of this antedated event. As for street dancing, it is led by the elder locals performing in colorful costumes reflecting a rich Bukidnon heritage. Kaamulan festival is a reminder of an undying heritage. It is something the people should not take for granted.
DIA DE ZAMBOANGA
Where: Zamboanga del Sur (South Zamboanga) province
When: February 26, 2016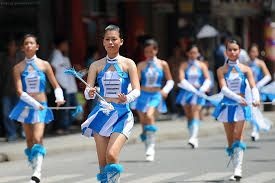 Photo courtesy of flickr.com
Being one of the diversified festivities, Dia de Zamboanga introduces you to the two of the well-known religions in the country. Catholicism and Islam. Yes, you heard it right! Catholicism and Islam together as one!
It is amusing to know that these two different religions commemorate as one despite the huge difference in practices. However, one thing is for sure. Respect and unity are the emphases in this festive occasion.
Some of the activities done are gift offering and exhibit display by both religions. There is also a show that are both Muslim and Spanish inspired. Having conversation with the locals is recommended as well. They will be willing to answer your questions about Zamboanga.
*Dia de Zamboanga 2015:
Video courtesy of Khan Johan (youtube.com)
Have we forgotten to mention kids?
If you desire to go to Zamboanga at Dia de Zamboanga, bring them with you too! I'm sure they're going to enjoy as much as you are!
BANANA FESTIVAL
Where: Oriental Mindoro province
When: March 18-19, 2016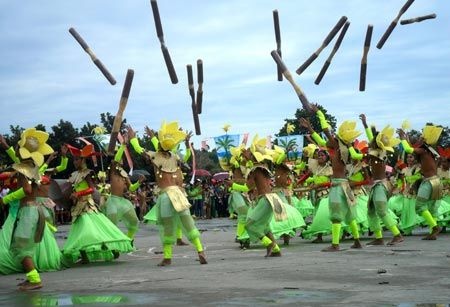 Photo courtesy of flickr.com
As the name of the festival suggests, it is the festival of bananas! On March 18-19, the area of Baco is holding another Banana festival which is displaying the three types of bananas: Saba, Lacatan, and Latundan.
Which one is your favorite?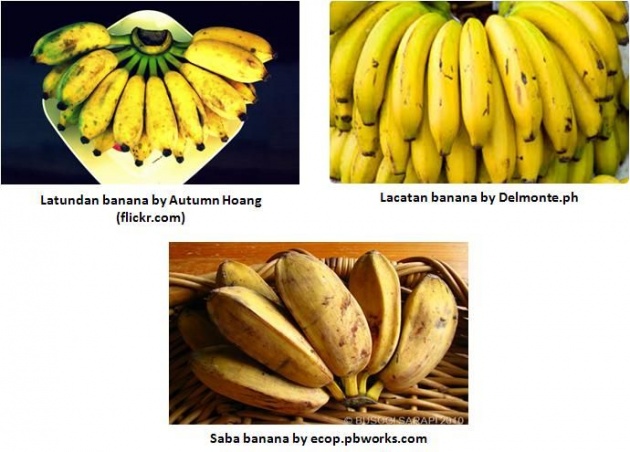 I recommend that you try eating all of them at the festival! Well not to the point of having a bloated stomach! What I mean was that they are the core of the festivity. So eating them might be a way of getting into the lives of the people inhabiting the area.
*Watch these cute children presenting a dance number at Banana Festival:
Video courtesy of Aira Dado (youtube.com)
Witnessing a banana cookfest, where contestants create the best banana dish they can think of, and watching beauty pageants add to the fun!And even though there are other activities you can find there, words are still not enough to describe how awesome this festival could be! It's even much better if you personally visit the place and see for yourself the beauty of Banana festival where you don't just have a good time BUT you consider yourself healthy too!
FINALLY.....
When you choose Philippines as your next stop destination on your travel, you should never miss these festivals. Trust me. You will never regret choosing Philippines. From north to south, fun is all around! So don't forget. Filipinos would be glad to welcome you here!