Human as we are, we tend to point fingers with each other, putting the blame on the other wanting to free our own from liabilities even if we are accountable. This time I can say or I should say that we need to stop this nonsense, if we want to have a better life. We ought to be united for a common cause, which is for the betterment of our country and its citizens.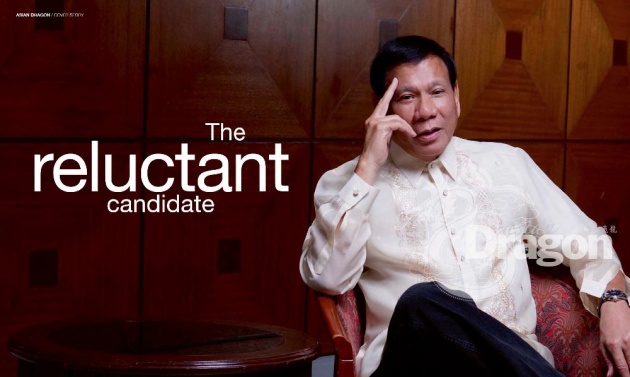 Photo Credit: Google Photo via Lifestyle-Asian Dragon Magazine
In this blog I would like to share a little about our country Philippines and the current president Rodrigo Duterte. Read on and you will now more about him as well as a short interesting history of the stunning country, Philippines.
PHILIPPINES
Philippines, my home country is a very warm and hospitable place for those who want to feel welcomed and of course for every Filipino born into the tropical world of the Pearl of the Orient Seas. This country consists of about 7, 641 islands. There are three main geographical divisions named as Luzon, Visayas, and Mindanao, with Manila as the capital city of the republic. Our people are called Filipinos, blessed with a rich national language called Tagalog, or officially Filipino. Our nation is located on the Pacific Ring of Fire and one does not have to wonder why we have earthquakes and typhoons, and also blessed with lavish natural resources and rich biodiversity.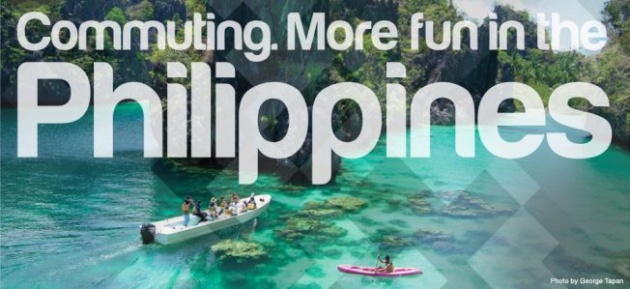 Photo Credit: Google Photo via https://jamlorenmagadia.wordpress.com
HOW FILIPINO ARE YOU?
A lot of people were asking what a pure Filipino really look like. History has it that the nation was over time inhabited and colonized by different groups of people all of whom having different and unique characteristics. Different people groups intermarried with each other and produced offspring unique to the world. We are people united in heart knowing our identity in a land of patriots and the brave. We are a diversity of people. We have different skin colors, numerous dialects respective of our land regions, and different traits and characteristics. But one thing is common in us—the heart of being one with our fellowmen called the Filipino people.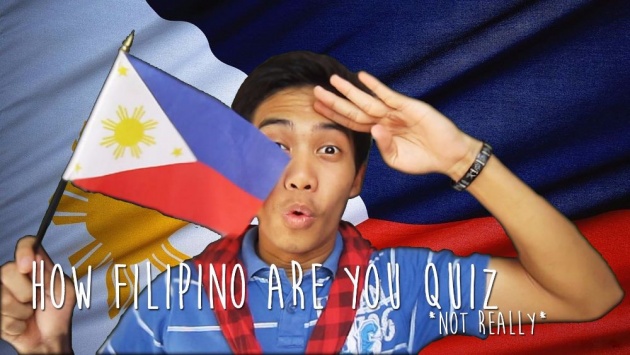 Photo Credit: Andrew Topinio via www.youtube.com
Countless significant events have shaped and sculpted our country into a nation of resilient people. No matter how difficult the times have become, we still manage to joke, smile and laugh. One would notice a jolly people smiling behind a television reporter while reporting about a recent tragedy—earthquake, typhoon, etc. Problems have solutions, and our solution is being positive about solving them.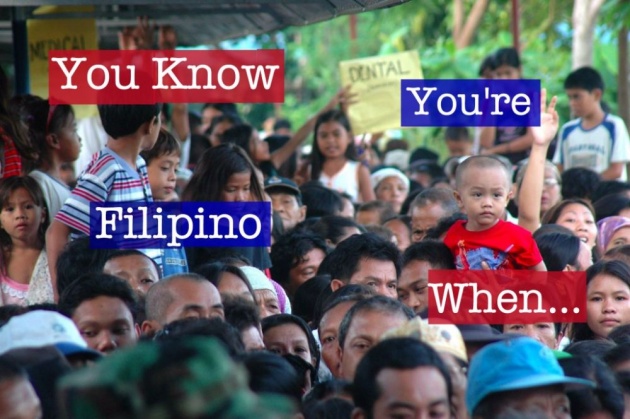 Photo Credit: Google photo via https://owlcation.com
While there are good things to describe our people, there are also bad things that are labelled on us in general. In textbooks at school, many Filipinos are characterized as having a "crab mentality" known to have been passed down by our colonizers. Corruption is also a famous word with regards to dirty politics. It is one of the reasons why a country blessed of natural resources, abundant biodiversity, and intelligent, wise, and inventive people, is laced with poverty and inconvenience, making her a struggling third-world country.
That is why, when election came, the people could not wait to choose a leader who will bring them out of the mud that they are in. And then came, President Duterte.
PRESIDENT RODRIGO ROA DUTERTE (PRRD)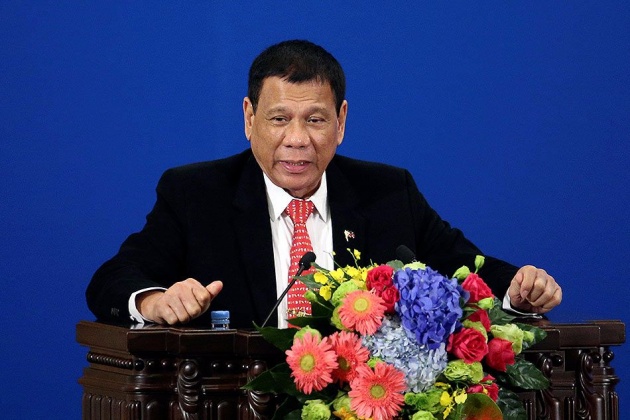 Photo Credit: http://www.philstar.com
I do not know much about President Rodrigo Roa Duterte, some people call him PRRD or President Digong. But based on how I see the news and his actions, I could tell that he has a great compassion for his fellow Filipino people. He is one of those who are tired of the Philippines' flawed government—flawed system. Now, majority of the Filipino people has chosen him to be their leader, hoping for an overhaul of the rusted and filthy gears of the country.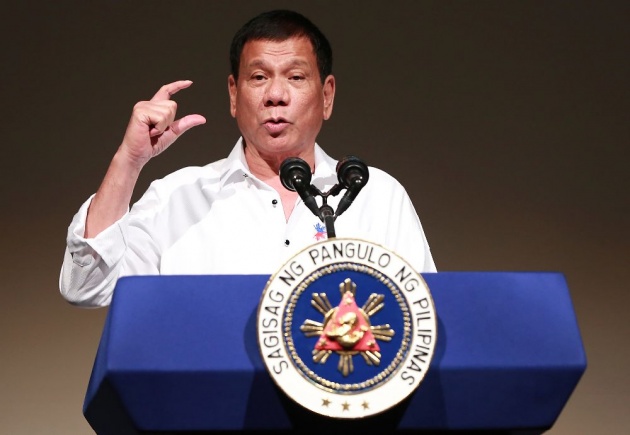 Photo Credit: Google Photo via http://venturesafrica.com
In my search for truth about who President Duterte really is, I found an article in Wikipedia from which I would like to quote from and interject some of my thoughts in between.
Here's what Wikipedia has to say about him (with my interjections in between).
"Rodrigo "Rody" Roa Duterte, born March 28, 1945, also known as Digong, is a Filipino politician and jurist who is the 16th and current President of the Philippines. He is the first Mindanaoan to hold the office, and the fourth of Visayan descent. At 71 years old, Duterte is the oldest person to assume the Philippine presidency, eclipsing Sergio Osmeña's age of 65." Here we can see that though he is already old, President Rodrigo Roa Duterte is still a strong horse in running for the highest position of a government official. Personally I can still call him a man of steel with his robust personality.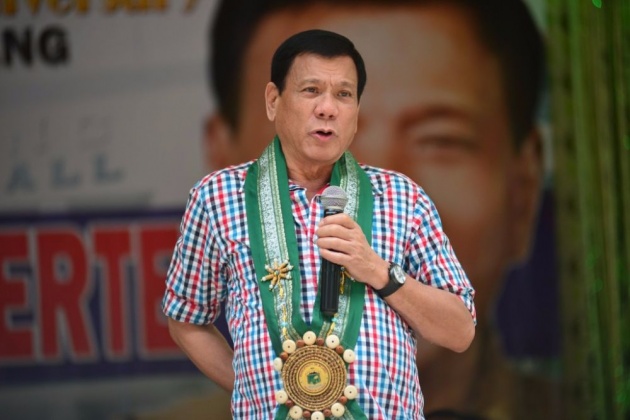 Photo Credit: Google Photo via Davao Breaking News
"Duterte studied political science at the Lyceum of the Philippines University, an institution founded by a previous Philippine President, the 3rd President of the Republic of the Philippines, graduating in 1968, before obtaining a law degree from San Beda College of Law in 1972. He then worked as a lawyer and was a prosecutor for Davao City, a highly urbanized city on Mindanao island, before becoming vice mayor and, subsequently, mayor of the city in the wake of the Philippine Revolution of 1986. Duterte was among the longest-serving mayors in the Philippines, serving seven terms totaling more than 22 years in office." It goes to show here that President Rodrigo Roa Duterte has a very good track records in his schooling years. He also has an extensive experience with regards to leading one of the biggest cities in the Philippines, Davao City, for a number of years. Now he is given a bigger and a more challenging responsibility being the highest leader of the land.
Election Campaign Ad (Tagalog)
Video Credit: KyleIsAwesome via www.youtube.com
LATEST SPEECH of President Rodrigo Duterte April 10, 2017
Video Credit: OFW News Source via www.youtube.com
"Duterte's political success has been aided by his vocal support for the extrajudicial killing of drug users and other criminals. According to Reuters, human rights groups have documented over 1,400 killings allegedly by vigilante groups occurring in Davao between 1998 and May 2016; the victims were mainly drug users, petty criminals and street children. Duterte has alternately confirmed and denied his involvement in the killings. A January 2016 decision by the Office of the Ombudsman on the alleged death squad in Davao between 2005 and 2009 found "no evidence to support 'the killings attributed or attributable to the Davao Death Squad much less the involvement of Mayor Rodrigo Duterte".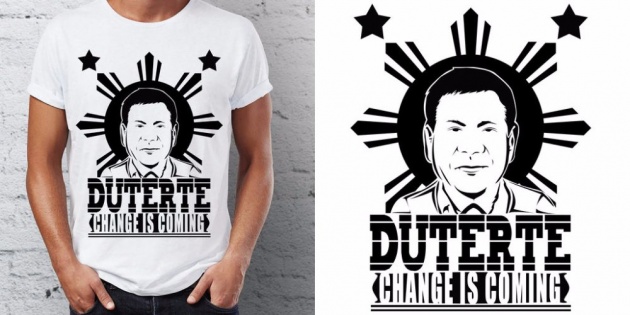 Photo Credit: Google photo via http://www.deviantart.com
Duterte has repeatedly confirmed that he personally killed three kidnapping suspects while Mayor of Davao in 1988." This is one of the most controversial aspects of his rise in the country. Though found not guilty, and there are no supporting strong evidences with regards to his involvement in a certain Davao Death Squad, the media is still feasting on it in a very unforgiving way. The President's move in eliminating the drug cartel in the country—a very rare move ever done by a president—is even on fire because of abusive vigilantes who, Duterte and the Philippine National Police firmly emphasized, are not part of their campaign in eradicating drug trafficking in the country.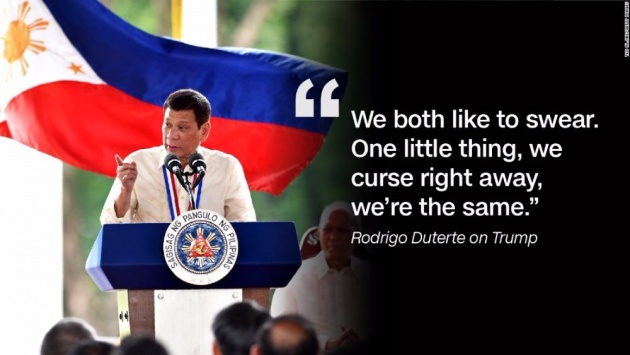 Photo Credit: Google Photo via http://edition.cnn.com
"On May 9, 2016, Duterte won the Philippine presidential election with 38.5% of the votes, after a campaign in which he promised to defeat crime by killing tens of thousands of criminals. His domestic policy has focused on combating illegal drug trade by initiating the Philippine Drug War. Following criticism from United Nations human rights experts that extrajudicial killings had increased since the election, he threatened to withdraw the Philippines from the UN and form a new organization with China and African nations. He has vowed to pursue an "independent foreign policy".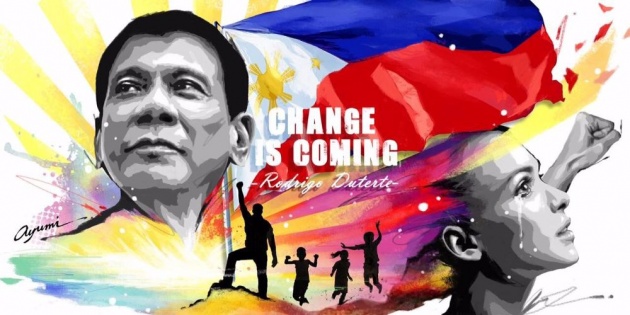 Photo Credit: https://erickpader.com
The President may have a foul mouth, full of surprises—both unpleasant and pleasant—in his decisions as a President, but we as a Filipino people must join him in building our country again to a prosperous one. Instead of putting up protests and street rallies, it would be much better if we just coordinate and help the government in its goodwill towards the Filipino people.
~~~
Do you think politicians are honest? Please participate on the survey below, powered by Querlo, a chatbot with a human touch.
May God bless the Philippines!