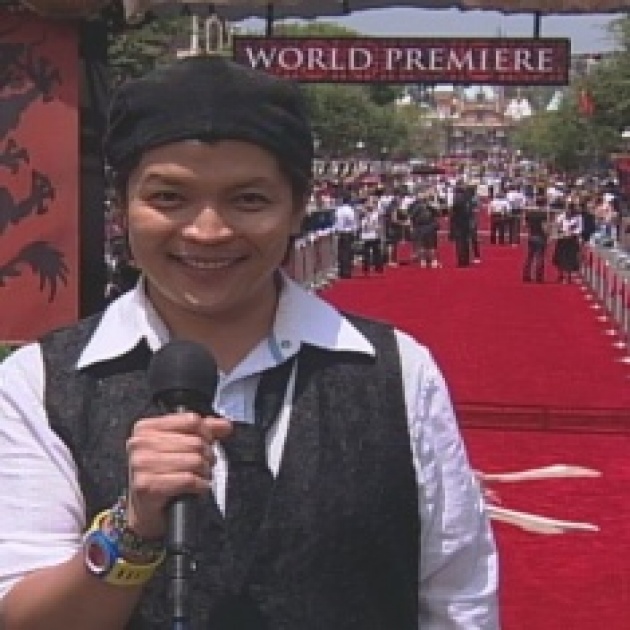 Manny the Movie Guy is a multi-Emmy award-winning film critic who has always had a passion for movies. His love of film criticism started while working for his school newspaper at Purdue University. Upon graduation, Manny was offered a full-scholarship to complete his Post-Baccalaureate degree in Film at the School of the Arts Institute in Chicago. Currently, Manny is a member of the Motion Picture Association of America (MPAA) and the Broadcast Film Critics Association (BFCA) where he votes for the yearly Critics Choice Awards. Manny is based in Palm Springs, California. He's a radio, newspaper, and TV personality who melts everyone's hearts with his giggles.
Below is an interview of him about Women's Annex, Afghanistan, Central and South Asia.
FA: What are some of the recurring themes you explore in your films?
MG: Celebration of cinema has always been the theme of my films. Whether by interviews, movie reviews, or in-depth reports, the love of the craft is the innate soul of my work.

FA: Generally, approximately how many women do you work with on your productions (cast and crew)? Can you tell us about the dynamics of working with women and whether it's different from working with male co-workers?
MG: I am a one-man band as far as my videos are concerned. However, I work closely with a female News Director who shares the same passion that I have. And most of the studio people that I work with are women and truth be told, I find it easier to work with them for they can relate to my love of the craft.
FA: How can women be empowered through fine arts, especially a medium like filmmaking?
MG: Women filmmakers are slowly ascending in Hollywood. Just this awards season, Oscar-winner Kathryn Bigelow is making a big splash with her film "Zero Dark Thirty." Not only is the movie critically well-received, it is also commercially successful having topped the weekend box-office beating the male-centric film like "Gangster Squad." Making movies, especially feature films, is a very competitive world. My advice to women filmmakers is to follow their heart and they will find their niche. Famous female directors like Bigelow, or to a lesser extent, Anne Fletcher ("The Proposal," "Guilt Trip") created names for themselves by following their passion - Bigelow with war-themed movies like "The Hurt Locker" and "Zero Dark Thirty," and Fletcher with romantic comedies.
FA: What do you think of Women's Annex and its operation in Afghanistan, Central and South Asia?
MG: I strongly support Women's Annex and its operation in Afghanistan, Central and South Asia. Those countries, sadly, still relegate the female gender as lower class compared to males. But it's changing, and Women's Annex is definitely one of the agents of change. By empowering women in following their vision and their voice, we are taking baby steps in making sure that one day, the female gender will be equally honored.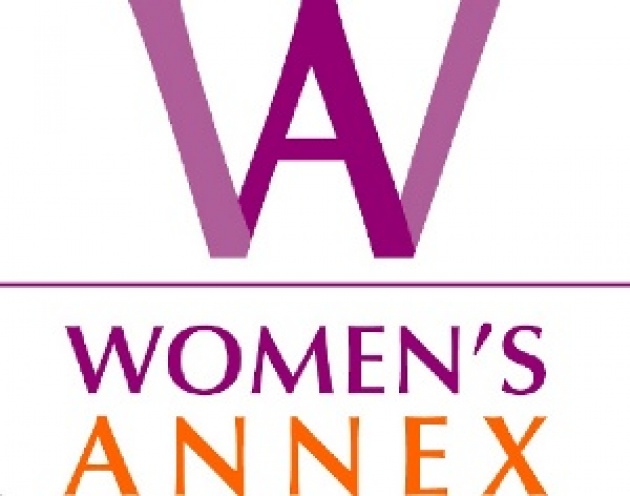 FA: Can your work be used as a source of inspiration for filmmakers in Afghanistan, Central and south Asia? If yes, how so? In other words, do you consider yourself a "Thought Leader"? If so, what do you think your influence is on your audience?
MG: I would like to think that somehow, in my own little way, I am an agent of change in making society accept people in front or behind the camera that are not Caucasian, from America, or different. Coming from the Philippines and being openly gay, I face many barriers, not only from audiences, but also from the TV industry. But little by little, I'm trying to affect change. I won multiple Emmys given by my peers, and to me, that's a signal that I may have been crafting my own little niche and the industry is paying attention. I still get some negative comments from viewers, but they are dwindling and the audience is becoming more accepting. Change is definitely good.
FA: Where do you see the future of developing countries like Afghanistan? Do you think filmmaking and social media can help improve their economy and education system?
MG: Filmmaking and social media are definitely important tools to help the economy and education system of developing countries like Afghanistan. The art of cinema has been a great way of helping the U.S. economy -- people will always watch movies. The language of cinema is universal, so whether you're Chinese or American or Filipino, we can always appreciate a good form of entertainment. Social media is not only a great tool to advance the economy of developing countries, it also provides the residents an avenue to be a part of the bigger conversation. Societal mores can adapt to mirror a bigger part of the population. So maybe, one day, countries like Afghanistan may be able to accept the female gender equally if their social media is more accepting of women. Once again, change is definitely good!