Which destination has the world's best food?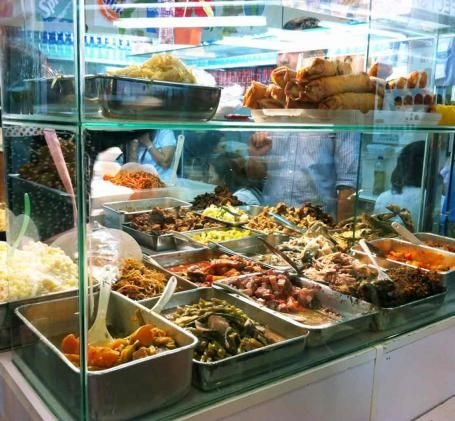 The Philippines ranked second among destinations in the world with the best food, according to a survey conducted by CNN through an open Facebook poll.
Garnering 1,528 votes, the Philippines came second to Taiwan, which earned 8,242 votes.
The survey said there's more to Filipino food than the mind-boggling balut (duck embryo), as the country is blessed with abundant seafood, tropical fruits and creative cooks.
It cited the adobo, a ubiquitous dish whipped up in every household in the country.
"It's Mexican in origin, but Filipinos found that cooking meat (often chicken and pork) in vinegar, salt, garlic, pepper, soy sauce and other spices was a practical way to preserve meat without refrigeration," it said.
Aside from adobo, the survey cited lechon as the most popular food served in every party in the Philippines.
"An entire pig is spit-roasted over coals, with the crisp, golden-brown skin served with liver sauce, the most coveted part."
The survey cited Taiwan's simple culinary philosophy: Eat often and eat well.
"Small eats – but lots of them – are the big things here," it said.
Taiwan's food is a mash-up of the cuisine of the Min Nan, Teochew and Hokkien Chinese communities, along with Japanese cooking.
The Taiwanese capital, Taipei , alone has around 20 streets dedicated to snacking.
Tainan , Taiwan's oldest city, is often referred to as its food capital.
"Every time you think you've found the best streetside bao, the most incredible stinky tofu or mind-blowing beef noodle soup , there's always another Taiwanese food shop that surpasses it."
Next to the Philippines with 810 votes is Italy, whose food has enslaved taste buds around the globe for centuries.
"With its zesty tomato sauces, those clever things they do with wheat flour and desserts that are basically vehicles for cream."
But despite the successful export of the Italian restaurant, the idea of a unified Italian cuisine is something many Italians reject.
Instead there are regional dishes , sometimes with tastes as different as one could find between countries.
Even the basics differ – pasta with or without egg, butter in abundance or ditched completely in favor of olive oil.
Thailand ranked fourth with 470 votes, which was described as a nation that is extremely passionate about its eats.
With influences from China, Malaysia, Indonesia, Myanmar and a royal culinary tradition, Thai cuisine is the best of many worlds.
Thais often fit spicy, sour, salty, sweet, chewy, crunchy and slippery into a single dish.
Everyone's familiar with dishes like green curry, stir-fried cashew chicken (gai pad met ma muang) and pad Thai.
Landing at fifth spot with 443 votes is Japan, who apply the same precision to their food as they do to their engineering, taking their love for food a step – or several galloping strides – further than most nationalities.
"You can get a lavish multi-course kaiseki meal that presents the seasons in a spread of visual and culinary poetry or grab a seat at a revolving sushi conveyor for a solo feast."
It's impossible to eat badly in Japan.
Modern Japanese kyodo ryori , or regional cuisine, is a tourist attraction in itself, with nearly each major city having its own signature dish.
Malaysia, whose cuisine's influences include Chinese, Indian and Malay, ranked sixth with 265 votes.
In some ways, it's similar to Indonesian food, with the two nations sharing many of the same dishes.
Once you're in Malaysia and slurping a bowl of laksa, you'll quickly dispense with historical concerns and wonder instead where your next meal is coming from and how you can you get to it sooner.
Hong Kong ranked seventh with 236 votes.
The survey said the people there have a passion reserved just for Hong Kong food that eclipses their love for politics, shopping, gambling and even stocks.
The city is home to some of the most food-obsessed people in the world and produces an alarming array of food items, ranging from the stubbornly traditional to unselfconscious fusion foods, each more drool-worthy than the next.
The diversity and sheer number of Hong Kong dim sum restaurants is stunning.
The last three spots were occupied by India, Greece and Vietnam with 205, 167 and 162 votes, respectively.