With my previous blog posts about digital scrapbooks and photos, I bet you are already aware that I am into anything about scrapbooks and since I am a sucker of anything which is free or discounted, I have subscribed to these ensogo and groupon newsletter and offers. In this way, I will be able to get the discounted stuffs right at the tip of my fingertips.

Last year, I forgot to use a coupon for this photobook which I had purchased from ensogo.ph and gladly, something today had reminded me, well maybe it was because of the one I recently posted about, referring to the 99pesos deal with Ribpublic.

So here, I went over to hubby's account because I had forgotten my own that time, it was last year when we purchased it though. Glad that the voucher is valid from November 17, 2014 to May 17, 2015 so I am still within the date.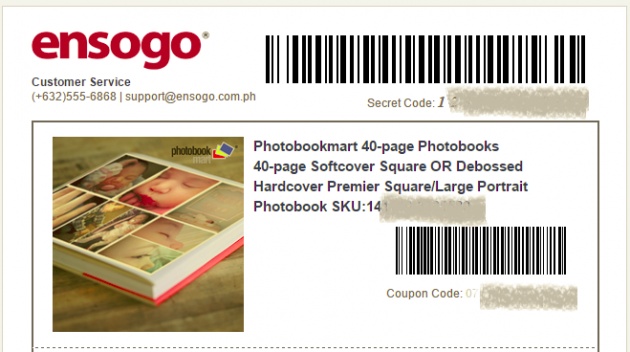 Here's what I got for that voucher: a 40-page Softcover Square 6x6-inch Photobook (valued at P1250) which is good for only Php 9. Yes that's only 9 pesos! I know that's only a small 6 inch Photobook but it's 40 pages so I am really excited as I had always dreamed of printing my own digital scrapbook pages.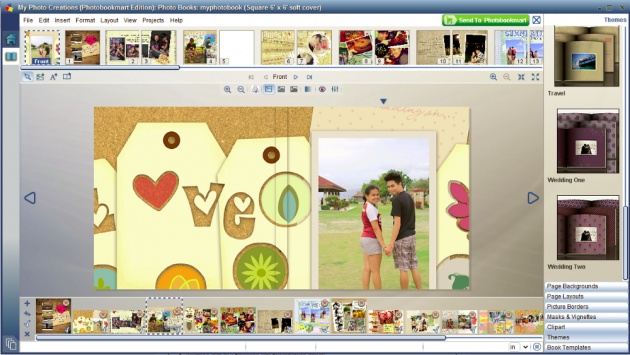 I then downloaded the software needed, installed and is on the process of completing the 40 pages photobook. This voucher though doesn't include the delivery fee but I am willing to pay a hundred or more pesos for it since the book itself cost me less than ten. I am excited to receive it on hand soon and I will definitely share with you what the final product is and my review on it of course.