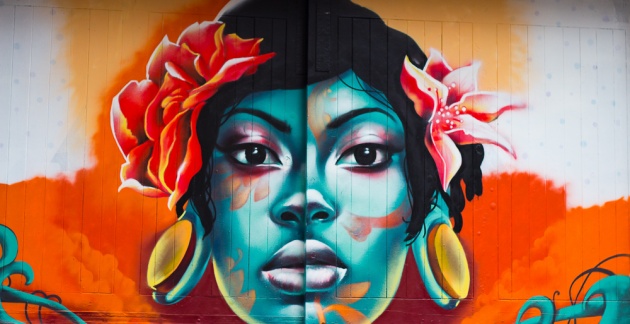 In June 2011 I had the opportunity to go to a relatively new outdoor street festival in Manchester called Eurocultured. The first of these annual events was in the mid 2000s and each year it has grown in size and scope. The festivals main aim is to showcase new music and the stunning work of a host of graffiti (or street) artists, who decorate the streets below Oxford Road train station with what I can only describe as wonderful creations of complex beauty.
I attended to enjoy the festival, document the proceedings and photograph the work of the numerous talented artists. I joined hundreds of people, all there to enjoy each others company alongside the creativity on display in abundance. Events like this remind me of why I love the city of Manchester. This great city has a long and proud history of supporting art and creativity in its many shapes and forms. Eurocultured is now a regular event on Manchester's calendar and I urge all who appreciate graffiti as an art form to seek it out. Thank you for taking time to read this blog and look at my photographs.
To read more of my blogs please click HERE. To receive future updates about my photography and moving image work please subscribe to www.filmannex.com/iaingoodyear.