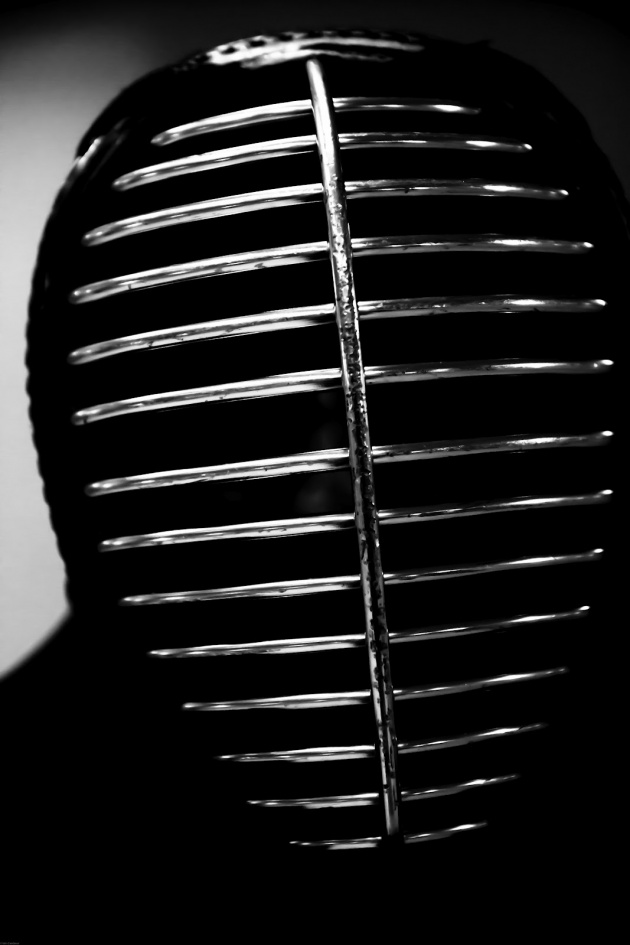 In June 2012 I was extremely fortunate to get access to photograph Kendo martial artists Thomas Widdows and Richard Edmonson. Both of these amazingly talented martial artists are part of the Kobudokan Dojo of Didsbury, based in Manchester in the UK. These highly skilled individuals also compete internationally as part of the Team GB Kendo squad, so this access was a hugely exciting prospect as far as my photographic practice was concerned. This superb opportunity came my way through my good friend and professional photographer Sam Jones. Sam had arranged this particular photo shoot and kindly asked me to provide some assistance in return for the opportunity to capture my own shots of these exceptionally talented Kendo martial artists.
Sam had some very specific ideas in mind that he wanted to utilise strobist photographic techniques to achieve. The images he was able to capture are to me some of the finest strobist photographs I have so far seen – crystal clear and perfect in the way they dramatically capture the fine art of Kendo. You can view Sam Jones' images here.
As for my shots, I was working only with available light and had some quite clear ideas prior to this shoot of how I would post produce my images. I opted for stark high contrast black and white images, the main reason being that I wanted the precise form and techniques of Thomas and Richard's skill to be unclouded by any peripheral colour distractions. As I worked on my images I also found opportunity to experiment with cropping to produce some quite unusual compositions. While I acknowledge that technically my photographs are (in my opinion) a little flawed as far as light exposure is concerned, I am none the less extremely happy with the way I have captured the physical intensity of Kendo and the graceful drama of the training outfits. Thank you for taking the time to read this blog. I hope you enjoy my images of this magnificent martial art form.
To read more of my Film Annex blogs please click HERE. To view my moving image work please click HERE.
To receive further updates about my photography and moving image work please subscribe to www.filmannex.com/iaingoodyear