Video Credits: Hour Philippines TV via YouTube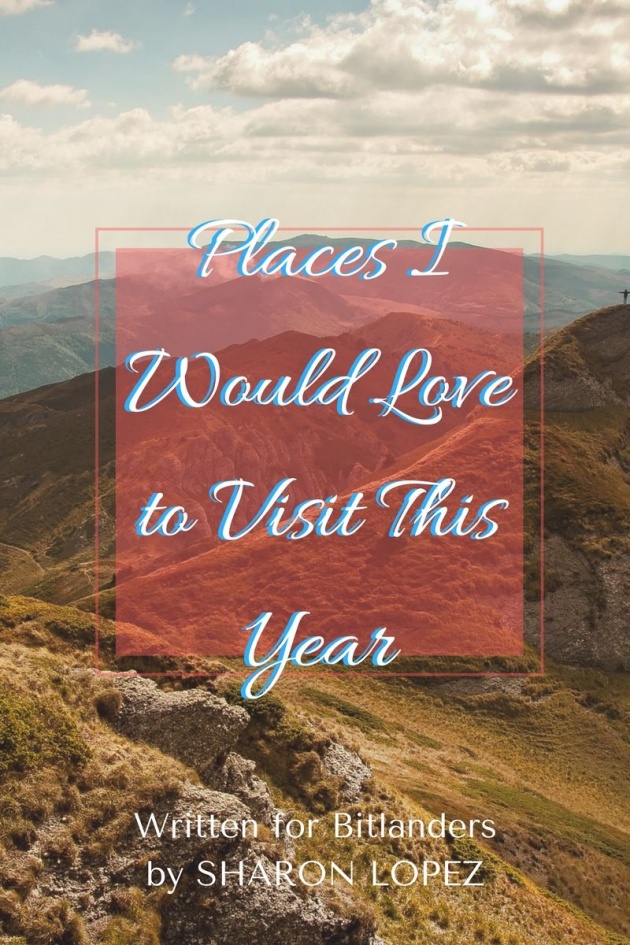 Image Credits: Sharon Lopez via Bitlanders
"Blog Graphics created through Canva.com"
The very first thing that I did when I came to the office on the first working day of the year was to prepare and submit a schedule of my Forced Leave and Special Privilege Leave to the Human Resource Officer of our office. This is one of the requirements of the office along with the submission of Community Tax Certificate and other personal documents during the beginning of the year.
Under the Civil Service Law, all government officials and employees are entitled to 15 days vacation leave and 15 days sick leave or a total of 30 days which we can save up to the date of retirement. However, 5 days of which shall be used within the given year are referred to as forced leave or mandatory leave. The mandatory leave shall be forfeited if not used within the year. Additionally, a government official and employee is also entitled to 3 days privilege leave.
I would like to start the year in an organized manner so as that I won't be facing difficulties in meeting up deadlines especially that I am planning to get deeper into the online blogging and marketing activities. As I become adept in this field, I am slowly discovering the big potential awaiting for me once I learned the different strategies associated with this field of specialization. Such things would require serious studies and I might be needing more time for it.
Another reason is that I am planning to travel to other places within the country this year, so having my Forced Leave and Special Privilege Leave schedules on file this early would help me plan my travel ahead. It's been a long time since I and my family had our travel together. I traveled in other places, like Cebu and Manila last year, but those were all work-related and my family can't come along.
One of the reasons why we didn't set traveling as one of the priorities in the previous years was due to lack of funds or should I say, we need to prioritize our daily needs considering that the children were still in school. I want to get away from this thinking that we cannot enjoy or we cannot visit some places because we don't have enough amount set aside for this activity. Although, I am aware that we should prioritize things based on the importance and my children's education is an important thing.
I want to change some of the practices that we had. I hope this would be a more memorable and more successful year.
There are lots of places that I want to go, although we might not have enough time and budget so at least we could try at one or two places every year. It would be better than not having a plan to travel at all. It seems like I am spending all my time working and no recreation.
I have listed the places I want to visit and hopefully, we could go to some of these places within the 1st and 2nd quarter of this year. March or April is my target months because that would be in just in time for the summer and these are my husband's and my birth months.
>>>Baguio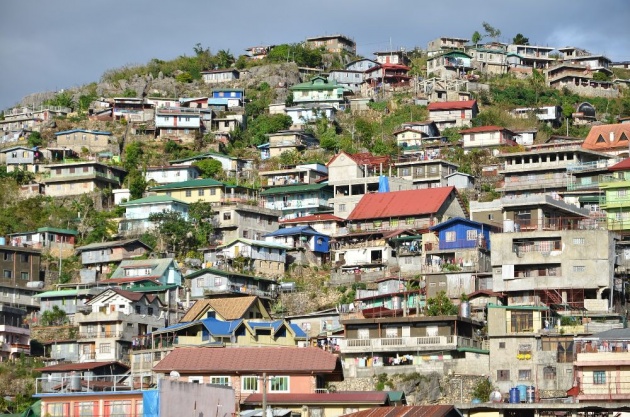 Image Credits: Jayjordanbaquiran via Pixabay
Popularly known as the "Summer Capital of the Philippines" and the "City of Pines" is one of the places we want to visit. Baguio which is located in Benguet province in the Cordillera Autonomous Region (CAR). Looking at the map, it would take us around 16 hours from our place in Legazpi City before we could reach the place by land. My husband prefers traveling by land because the travel itself is already an enjoyable experience. Besides, it would be more convenient for us if we want to transfer from one place to another while we are there.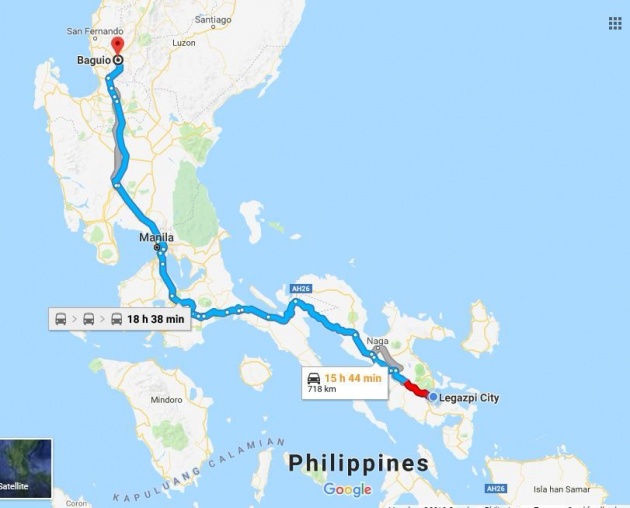 Image Credits: Sharon Lopez via Bitlanders
"Screenshot of the Google Map"
Another thing is that we could allow my mother and my sister's children to come with us. This won't be possible unless we have a large budget if we would take the plane to Manila and will take public transportation from Manila to the place.
I've been hearing a lot of good stories about Baguio and one of these is the extremely cold weather all throughout the year. I would also love to see the beautiful sceneries around the area. Flowers in the flower shops in our place came from Baguio, so it would be a good experience to see where these awesome things came from. Some of my friends are saying they went to a strawberry farm and I have seen photos wearing native costumes on my friends' Facebook wall. All of these things, I definitely want to experience when we go there.
>>>Tagaytay
Tagaytay or Tagaytay City is a component City in the province of Cavite. The place is closer to Metro Manila with an average travel time of 37 minutes. The place is a popular tourist destination because of the beautiful scenery and the cool climate. Top sights from this place are the Taal Volcano and Taal Lake.
If the place is closer to Metro Manila, it would be possible for us to visit two places in one travel. This would mean we could save some the amount.
>>>Bohol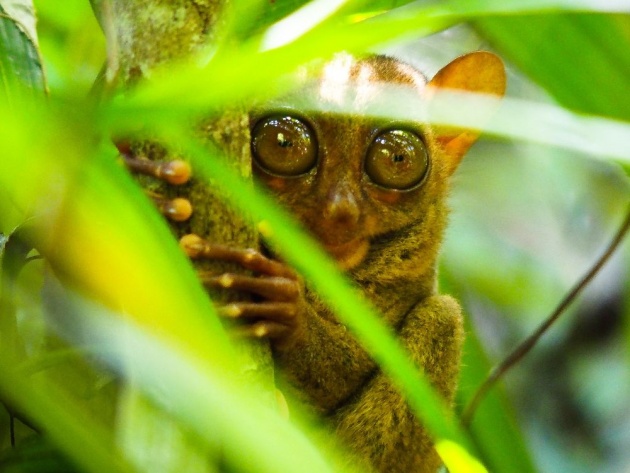 Image Credits: giulianabencovich via Pixabay
Tarsier
Bohol is a provincial island located in the Central Visayan Region. It is a 1st class province. One of the things that I want to see when we visit the place is the ever popular Chocolate Hills. Of course, I would love to see a Tarsier.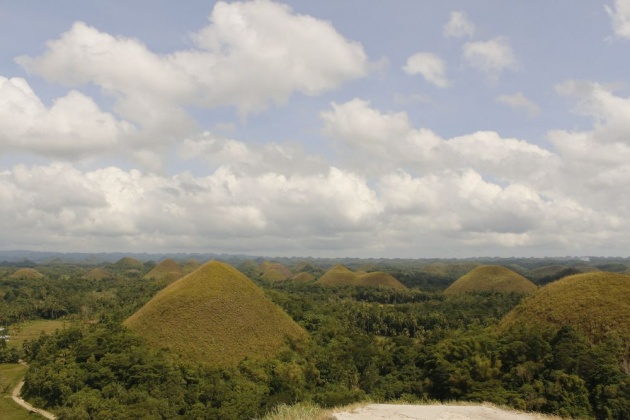 Image Credits: groove062 via Pixabay
The Chocolate Hills
I have yet to explore and learn other things regarding Bohol and hopefully, we could be able to visit the place either the 3rd quarter of the year or next year.
Bohol is a place near Cebu. I was thinking of visiting this two places and should have been my priority destination had I not been able to visit Cebu last July 2017.
>>>Palawan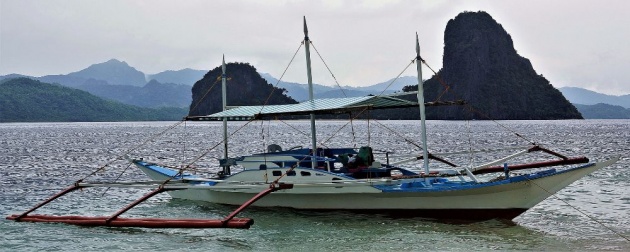 Image credits: rmac80oppo via Pixabay
Palawan is the largest province in the country in terms of area of jurisdiction. Puerto Princesa is the capital city. There are many activities and adventures that can be done in this place most of which are interacting with nature.
The most popular that I can hear from other people are the El Nido, the Underground River which was officially labeled as the 7th New Wonder of the Natural World and the Tubbataha Reef National Marine Park.
I need to save more for this adventure. Hopefully, if we won't be able to go to this place this year, I would see to it that we could go there in the succeeding years.
>>>Boracay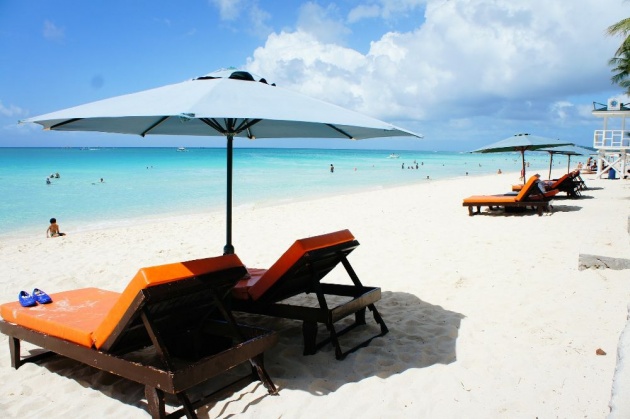 Image Credits: Hani-Han via Pixabay
Boracay is a small island in the province of Aklan, Western Visayas. It is the most popular tourist destination in the Philippines because of its resorts and beaches. Boracay beaches are known for its white sand which is backed by palm trees, bars, and restaurants.
Captivating photos of the place are commonly shared on social media sites which could definitely entice anybody to pay a visit. Based on the story of some friends, the prices of commodities, accommodation, and other amenities are just truly expensive. It means I need to save a lot of money before planning to go there.
This early, I am hoping that I could save enough amount for a vacation for the whole family. I believe that having time for ourselves and our family would help to strengthen our relationship with one another.
Video Credits: Hour Philippines TV via YouTube
Why Should We Travel?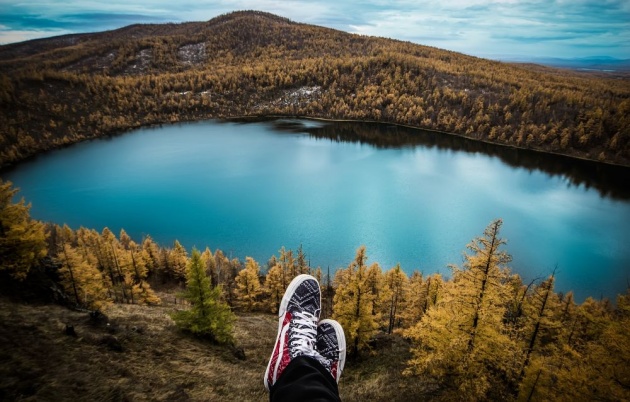 Image Credits: asmuSe via Pixabay
I do travel every day. If you were able to read some of my posts wherein I shared about my day job requires me to spent 3 or 4 hours of travel every day just to go to work. Well, that's another thing. For so many times, that I had been invited by colleagues to join them in some tours they made in the previous years, I only have one answer. Not this time. Because I know that I don't have enough money and if ever I will travel, I want it to be with my family.
Yes, traveling with our family can do a lot of things...
A Short Break From Stressful Work Place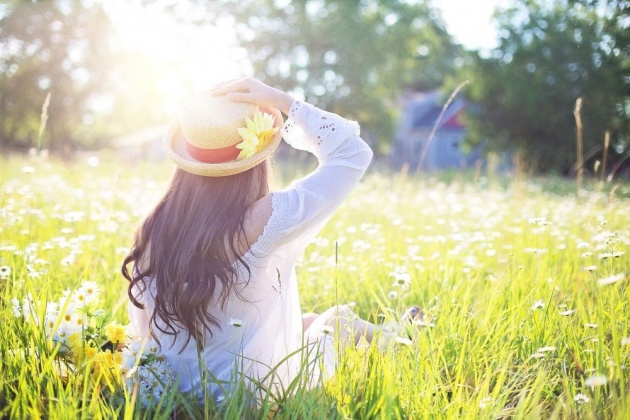 Image Credits: jill111 via Pixabay
We need to unwind and relax. Everyday We are facing different issues and problems and it is but necessary that we also take some time off. This way we could recharge, refresh and we could take worry-free and stress-free activity.
Create New Experience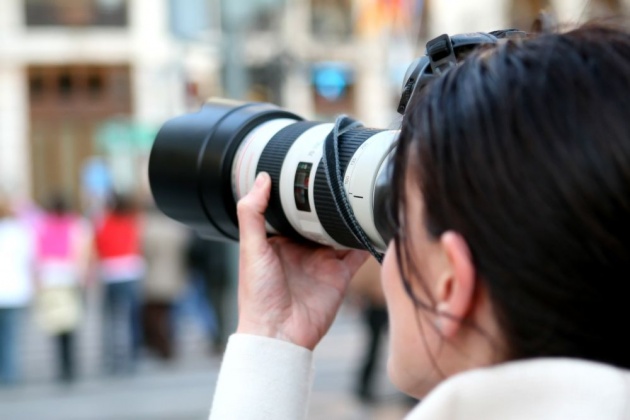 Image Credits: Meditations via Pixabay
Meeting same people, food, routine, every day would sometimes make life dull and lifeless. New experiences can help us to be more positive in life.
Learn New Things
A personal interaction with new places, people and being able to share some knowledge is a good way to acquire new learnings.
Meet New People
New acquaintances can help us gain new friends and knowledge as well. These people whom we meet can be a good way for us to appreciate more the blessings we received from God.
Taste New Foods
Getting away from the traditional menu we have on our table every day can be a memorable experience.
I am excited to experience these things in the coming months.
If there are other places which you can suggest, please feel free to do so. Our place, Legazpi City, Albay and the province of Sorsogon has also a lot of good places to visit. We have here the Majestic Mayon Volcano, which is known for its perfect cone. We also have the Misibis, the Butanding (Whale shark), beach resorts, and surfing camps in our area.
Summertime is about to come. Where are you planning to go?
Thank you for dropping by.
Meanwhile here is a Querlo Chat for you.
___oOo___oOo___oOo___
Written for Bitlanders
by: Sharon Lopez
Thank you for reading.
Please visit my blogs for more posts.
Sharon Lopez is a graduate of Bachelor of Science in Commerce Major in Banking and Finance and currently working in the government handling programs on Business Friendly and Competitive LGUs.
You may visit me on Facebook.
_oOo_
Would you like to earn from sharing your ideas, videos, and photos? Join us in Bitlanders!
Disclaimer: The views and opinions expressed in this blog post are that of the author and does not in any way represent the agency or department she currently belongs.
Additional Note: The sites mentioned in this post are for information purposes only and links are provided for easy access. The author does not receive any remuneration from the said companies or sites.