Image Credits: Sharon Lopez via Bitlanders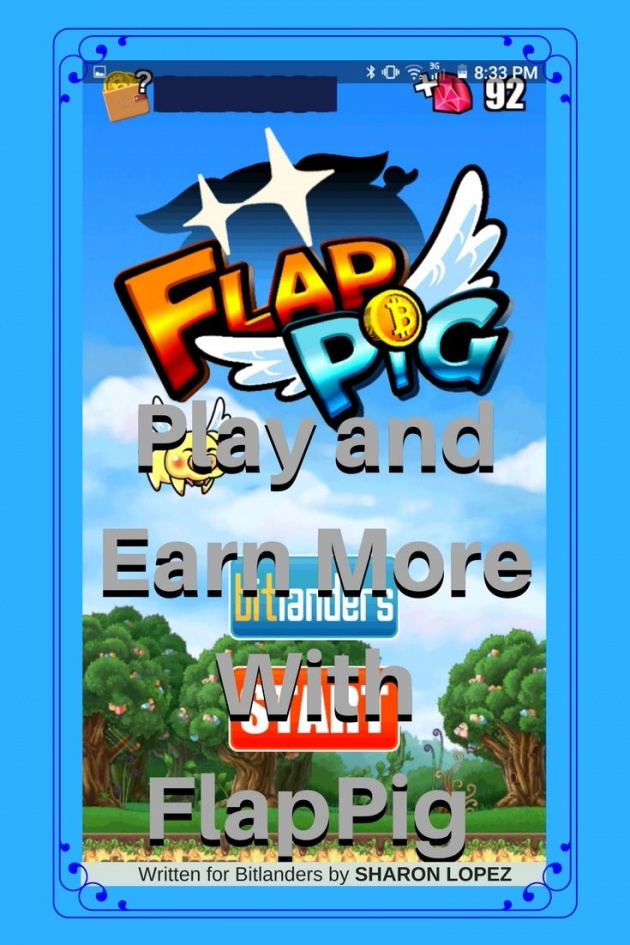 Image credits: Sharon Lopez via Bitlanders
Playing online mobile games isn't just for children and teenagers. This game is popular with almost all stages of life. With all the daily tasks we are doing every day, there are also moments when we just want to relax and play some games. Taking some off from the daily routine that we have is also necessary to give us a chance to unwind and to enjoy.
Life is more fun if you play games
Author: Roald Dahl
According to Spil Games' State of Online Gaming Report, there are 1.2 billion individuals around the world who are playing online games. This number is increasing because of the continuous manufacturing of smartphones which is making gaming more accessible to everyone.
Playing online mobile games also offers some great benefits such as improving coordination and problem-solving skill. It also helps to enhance our memory, improve attention and coordination. Playing online mobile game can help develop brain's skill and improve multitasking ability. Playing mobile game is also known to have a great stress relieving effect.
We are probably aware of the fact that too much of anything has a negative effect. So it is not advisable that we devote almost all of our time playing mobile games.
Some individuals would usually play with games downloaded from the Play Store. Most of these games can be downloaded for free. Although there are some which would require minimal amount. We usually play to enjoy and sometimes just to kill a time. But did you know that you can also play a game with Bitlanders and earn an additional amount?
Yes, playing a mobile game is not just about enjoyment or killing a time. It can also be a source of additional income. With Bitlanders, we can play a mobile game and still earn some amount.
FlapPig, a Mobile Game

Image Credits: Sharon Lopez via Bitlanders
"Image is a screenshot of the actual game from Play Store"
FlapPig is a mobile game Apps which can be downloaded from App Store and Google Play Store. It is an enjoyable game which can give us additional earnings. Foo is the main character in the game. Foo is a gold Pig that can fly. The concept of the game is similar to Flappy Bird. The difference though is that with FlapPig, we have a chance to earn additional amount which is automatically credited to our Bitlanders account. The main goal of FlapPig is to collect more coins. The more coins we collect, the higher the earnings. We can earn satoshis which shall be included in our Bitlanders' earnings.
How to Start Playing FlapPig?
The game can be accessed through a mobile Android or an iPhone device. Before you could start playing the game, you have to download the App Store and from Google PlayStore for free. The apps require a 2.3 Android and up.

Image Credits: Google Play
At the Play Store, you can see the description of the game.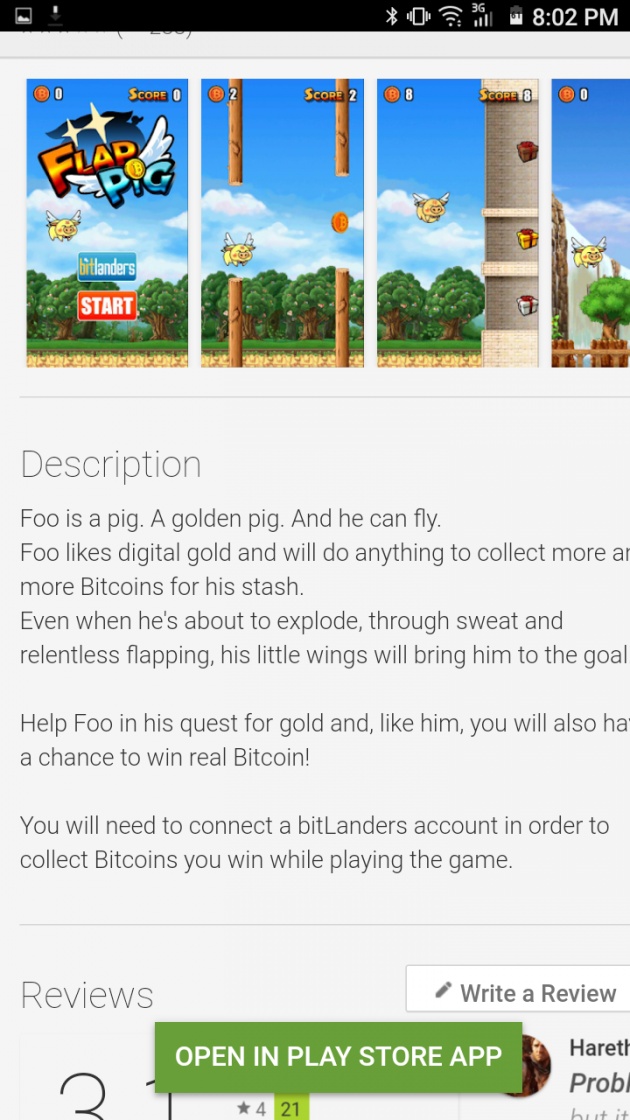 Image Credits: Sharon Lopez via Bitlanders
It will take a few minutes to completely download and install the game apps to your mobile phone.
Once downloaded, you have to log in using your Bitlanders details to connect the game to your Bitlanders' account. This way, any amount you earn by playing the game will be automatically credited to your Bitlanders' account.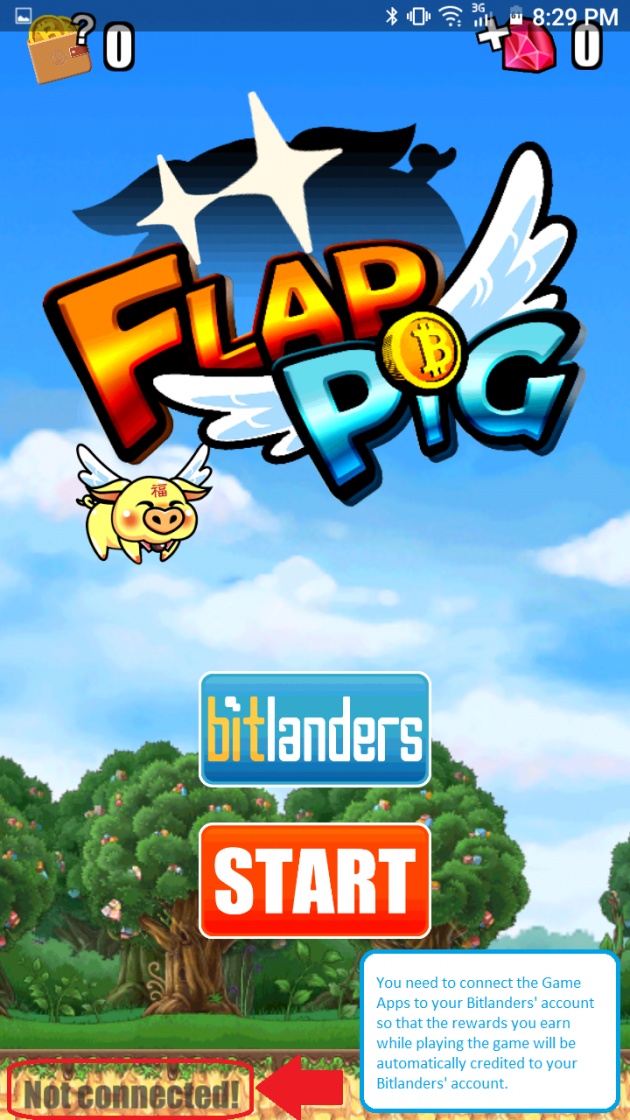 Image Credits: Sharon Lopez via Bitlanders
Make sure to connect the game to your Bitlanders' account. You can simply log in using your Bitlanders' login details.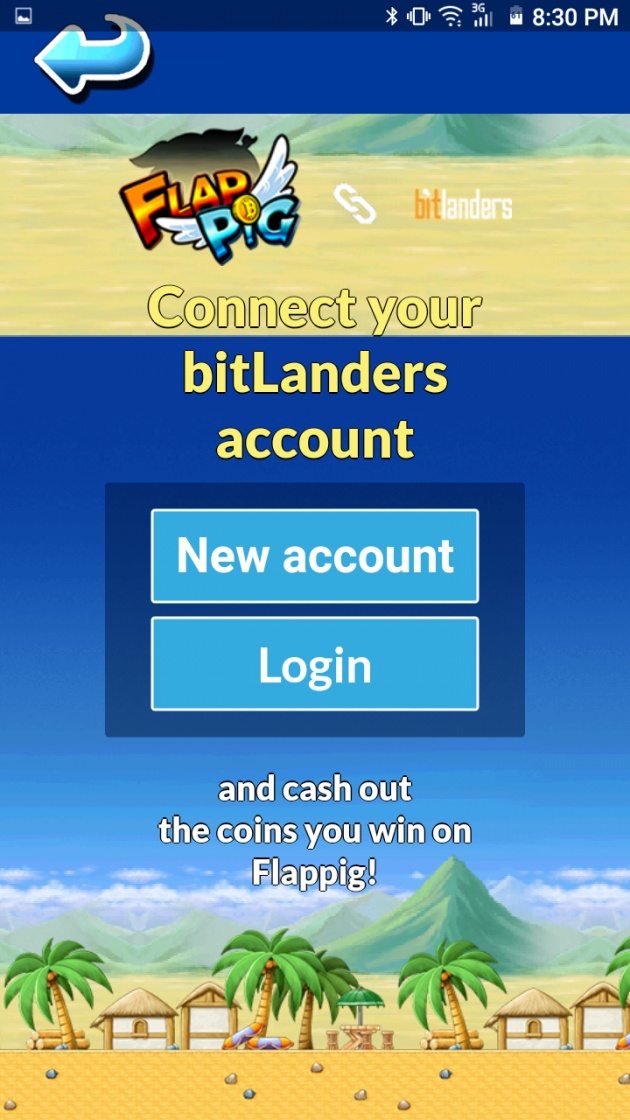 Image Credits: Sharon Lopez via Bitlanders
Click the Login button and enter your login details for Bitlanders. No need to create a new account.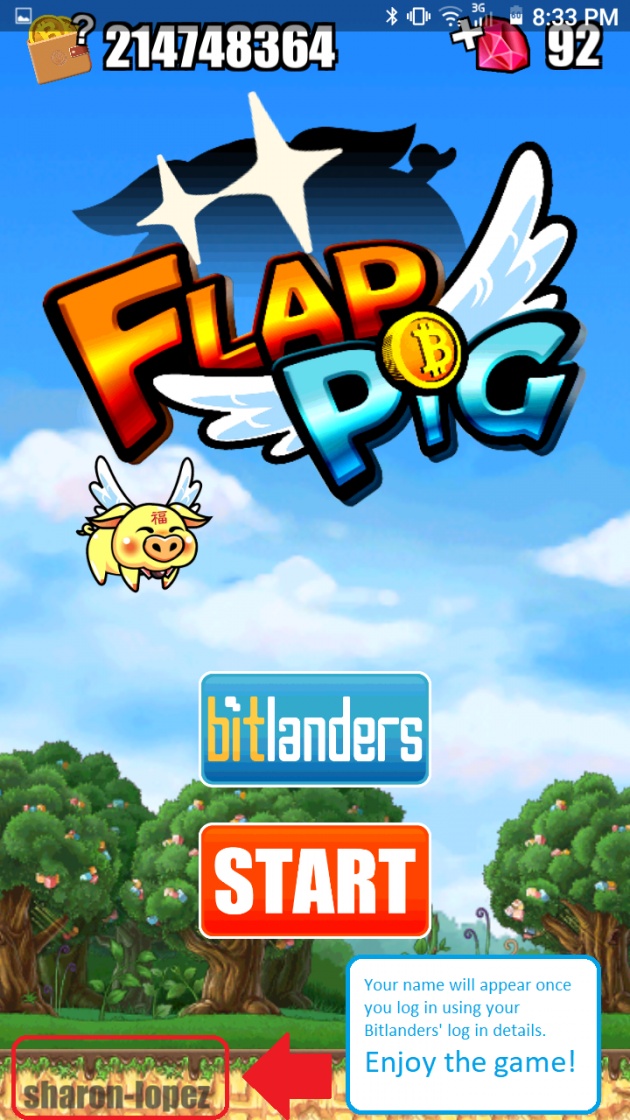 Image Credits: Sharon Lopez via Bitlanders
Once you log in, you will see your name at the bottom of the mobile. You can also see the details such as the number associated with your account and the number of gems you have on your account.
You can start playing right away!
Just be careful in clicking any button while playing. I lost several gems because I clicked on the RETRY LEVEL button. I wasn't aware that I need to pay gems when I do that.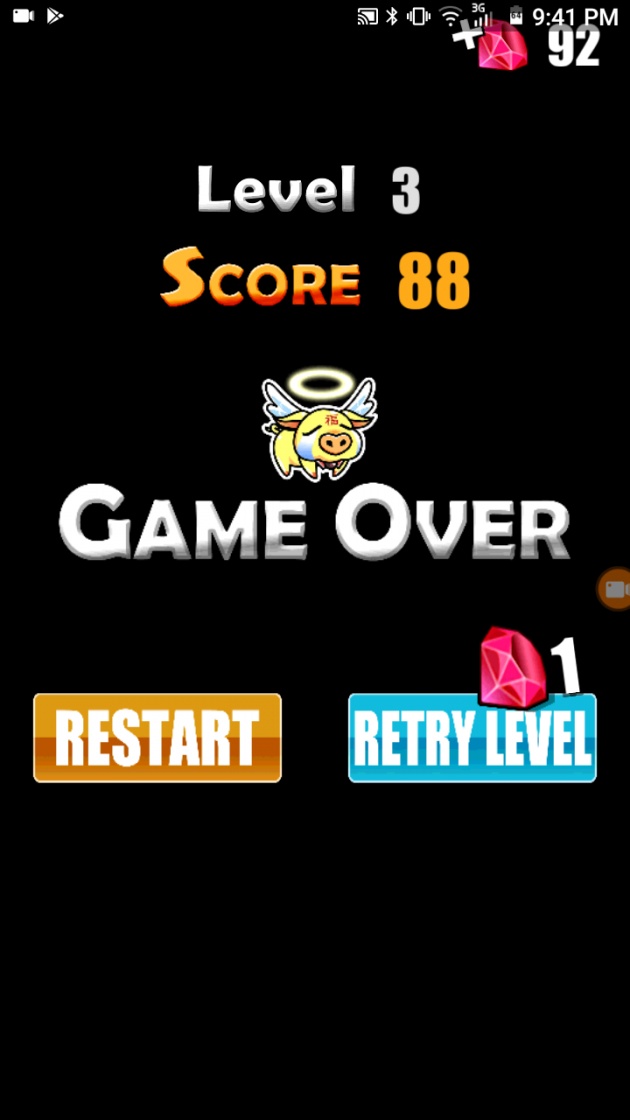 Image Credits: Sharon Lopez via Bitlanders
Every time you completed a level, you will receive a reward corresponding to the number of points you generated on the particular level.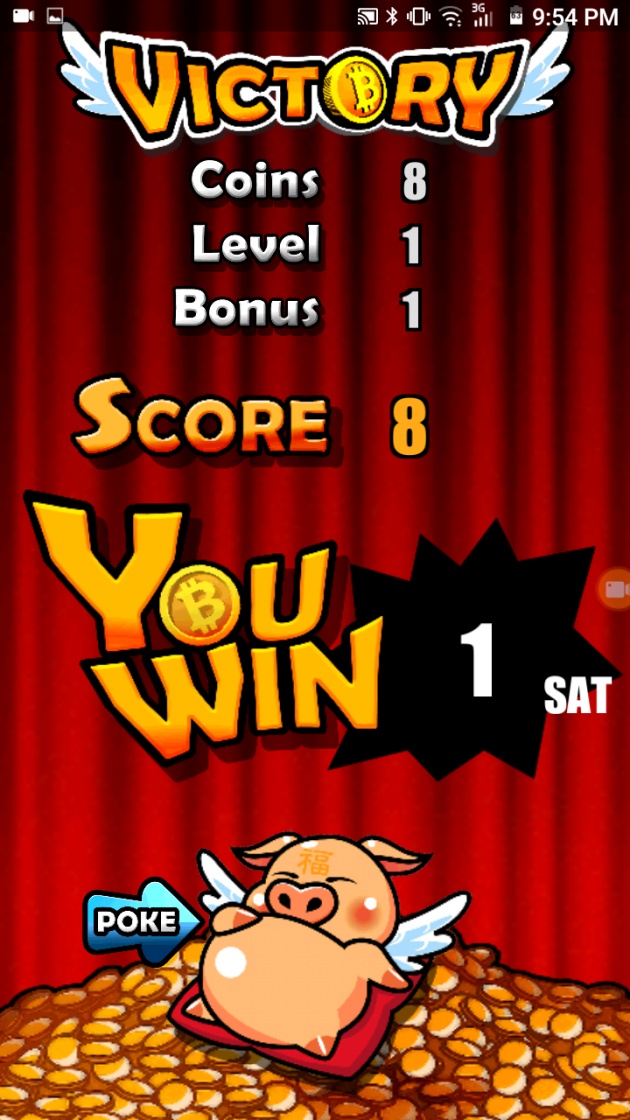 Image credits: Sharon Lopez via Bitlanders
The rewards you earned will be reflected in your Earnings Detail under the Task Rewards. The more you play, the more the rewards you can get. The reward might be a small amount but the enjoyment while playing the game is immeasurable.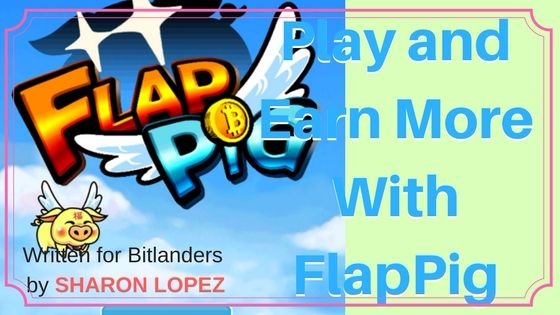 Image Credits: Sharon Lopez via Bitlanders
On the final thought:
Playing mobile game is an awesome activity that we can engage with from time to time. But not all mobile game is equal. With FlapPig, you can enjoy while earning some amount.
If you are using IOS, click HERE to download the game from the App Store
For Android users, click HERE to download the game from Google Play Store
Enjoy playing FlapPig!
Video credits: Gaming on Batteries via YouTube
Thank you for visiting, hope you learned something worthwhile today.
Meanwhile, here is a Querlo Chat for you...
Reference: Engadget
__oOo___oOo___oOo___
Written for Bitlanders
by Sharon Lopez
Thank you for reading.
Here is the link to my BLOG POSTS
Sharon Lopez is the owner of Online Working Solution.
A Blogger/writer and a Humanatic Call Auditor
''''''''''''''''''''''''''''''''''''''''''''''''''''''''''''''''''''''''''''''''''''''''''''''''''''''''''''''''''''''''''''''''
You may visit me on
Facebook, Twitter, Pinterest and LinkedIn
///////////////////////////////////////////////////////////////////////////////////////////////////////////////////////////
Would you like to earn from sharing your ideas, videos, and photos? Join us in Bitlanders!
///////////////////////////////////////////////////////////////////////////////////////////////////////////////////////////

DISCLAIMER: The views and opinions expressed in this blog post are that of the author and does not in any way represent the agency or department she currently belongs.
ADDITIONAL NOTE: The sites, videos, and photos presented in this post are for information purposes only and links are provided for easy access. The author does not receive any remuneration from the said companies or sites.