The show is based on a popular Japanese manga, named 'Itazura na Kiss', and it's original Hangul name is 'Changnansuron Kiss'. It also has names such like 'Mischievous Kiss', or 'Naughty Kiss'.
Maybe because it is based on a manga is why this one particular flaw occurs in it. Well of course, manga is a field where girls have no self respect, and guys can do anything. Well, the story is sort of like this in this drama. Because, after one point you began to hate the hero's character, and wonder why the girls still loves him. Well, I can sort of understand that the girl had a crush on this guy since always, and crushes of that long time is hard to ignore or forget, or recover from. So half of me can understand why Ha-ni still likes Sung-jo even though he is sort of a jerk.
An adaptation of classic manga Itazura No Kiss, Playful Kiss is a warm, bubbly drama about falling in love and growing up along the way. The drama shows our underdog heroine Oh Hani trying to capture the heart of her big time crush Seung Jo who is the school genius. Sometimes we feel like saying 'Hey Girl just get over your crush", but the show has really good moments. The highlight of this drama is surely the handsome lead actor Kim Hyun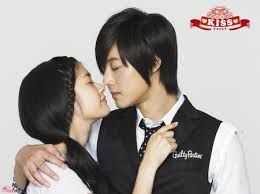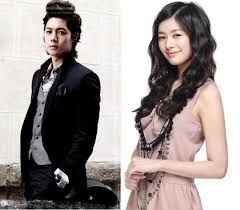 Playful kiss a drama which somehow relates to most of the girls love life...
Oh Han Ni and Baek Seung Jo are of different worlds and have different views but still they fall for each other...
It's a funny and lovable drama
Bit tear jerking too...
But it's a heart melting drama and a must watch too...
The chemistry of two characters are really very impressive...
Never get tired of this drama! Its HILARIOUS! And super cute! Definitely recommend watching this if you like romances where the girl tries to get the guy but the guy doesn't want her. Of course, after a while, the end up in the end. It so cute!
It would be impossible not to fall in love with the lead stars. The roles were portrayed perfectly. Highly recommended!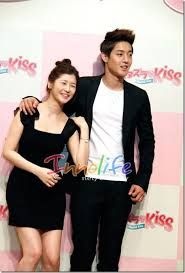 The story start off well enough, and we will really really love the drama till up to episode 6. That is till the characters are still in school. When they move up to college, the drama becomes a bit boring and we feel irritated with Sung-jo's character as he stays as a jerk, and is too difficult to understand. Also we may get irritated because of entry of Hae-ra.