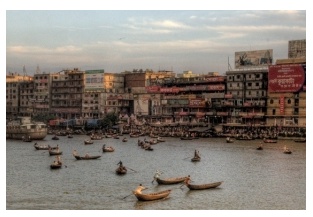 Dhaka City, the capital of Bangladesh, is home to almost 15 million people. The city is continuously expanding to accommodate the ever increasing population and many dream of securing a permanent address in Dhaka.
Mirpur, in the northern part of Dhaka, offers a large number of residential units for those looking to relocate, to live in a more peaceful and comfortable place. There is a large array of properties, ranging from basic to luxurious, depending on one's budget.
Mirpur started becoming a more popular residential area, after the country's independence in 1971 and when industrialization began to boom. The area is now quite developed, with all the necessary amenities like schools, hospitals, universities, stadiums, shopping centers, restaurants, and more. Below are the most popular neighborhoods in Mirpur.