Pork Giniling with Quail Eggs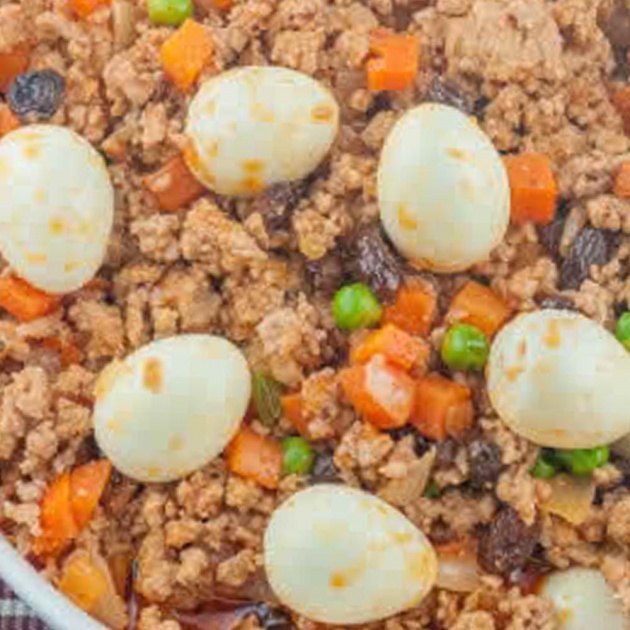 Got any idea for a simple and delicious meal for lunch yet? How about checking out this Pork Giniling with Quail Eggs recipe? This is another version of our popular pork giniling dish. This one is more kid friendly because it makes use of quail eggs — you know how the little ones love cute stuff.
Ingredients
2 lbs. ground pork
12 to 18 pieces hard boiled quail eggs, shells removed
¾ cups diced carrot
¾ cup green peas
1 teaspoon garlic powder
1 (8 oz.) can tomato sauce
½ cup raisins
1 medium yellow onion, diced
1 cup beef broth
2 tablespoons cooking oil
Salt and ground black pepper to taste
Instructions
Heat the cooking oil in a cooking pot.
Saute the onion.
Once the onion becomes soft, add the ground pork. Saute until the pork turns light brown.
Add the garlic powder and raisins. Stir.
Pour the tomato sauce and beef broth in the cooking pot. Stir. Cover and cook in low to medium heat for 25 to 30 minutes.
Add the carrots and green peas. Stir. Cover and cook for 7 minutes.
Put-in the salt and pepper. Add the quail eggs and then gently stir. Cook for a minute more.
Transfer to a serving bowl.
Serve. Share and enjoy!